Written by: Japan Trends on June 17, 2014 at 9:14 am | In
LIFESTYLE
,
PRODUCT INNOVATION
|
No Comments
Japanese people like to dress up. Various commentators like to point to social phenomenon like cosplay (literally, "costume play") as examples of how people seek escape in role-playing and dressing-up. This can be seen in all walks of life, from the sex industry to the unfortunate folk roped into dressing up as mascots at sports games, malls and almost any major public event across the land.
And so when we saw the Animal Face Pack, we weren't in the least bit surprised. A face pack that turns you into a tiger? Why of course!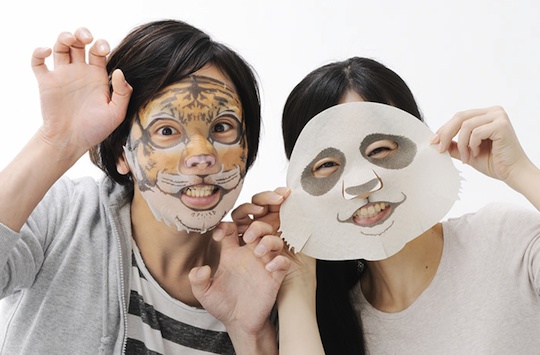 These are not just costume pieces and you won't find them in Don Quijote. They are genuine face packs and we don't wish to lessen their quality by drawing an analogy to cosplay, though it is tempting to ponder how much influence cosplay has on the Japanese cosmetics industry..
The Animal Face Pack has been created by Isshin Do Honpo, who previously brought the world the Kabuki Face Pack, the mask that improves your skin and turns you into a performer on the traditional Japanese stage.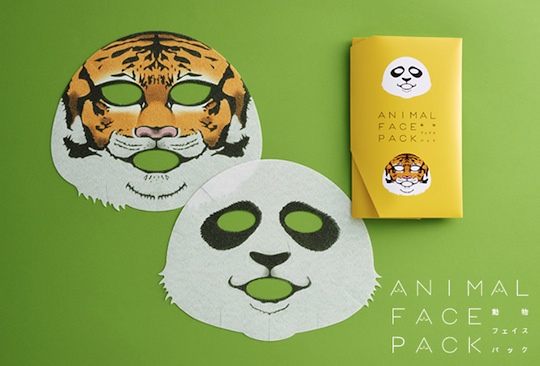 The Animal Face Pack is similar, a brilliant and visually-arrested concept that takes a face pack, makes it more interesting and in the process turns you into an animal. The creatures in question here are a panda and tiger (it's a set of two). But this hasn't been done by halves, the makers have gone to Ueno Zoo, Japan's most famous zoological garden, and found two popular residents to base their face packs on.

The results then are replicas of the faces of actual Ueno Zoo animals, Sumatran tiger Kunde and giant pandas Ri Ri and Shin Shin. But again, it's not just a gimmick — the face packs contain water, glycerine, BG hyaluronan, hydrolysis collagen, water-soluble collagen, and vitamin C — and the intention is sincere, since part of sales are being donated to the animals' upkeep at Ueno and also to protecting pandas and tigers in the wild.
Charity. Cosplay. And cosmetics. You can't argue with that combination!

Tags: Beauty, Cosmetics, Cosplay
Category: LIFESTYLE, PRODUCT INNOVATION
Other categories: CULTURE
Written by: William on July 22, 2013 at 10:46 am | In
CULTURE
|
No Comments
The World Cosplay Summit 2013, the international cosplay event being held this year for the eleventh time, will take over Nagoya from July 27th to August 4th.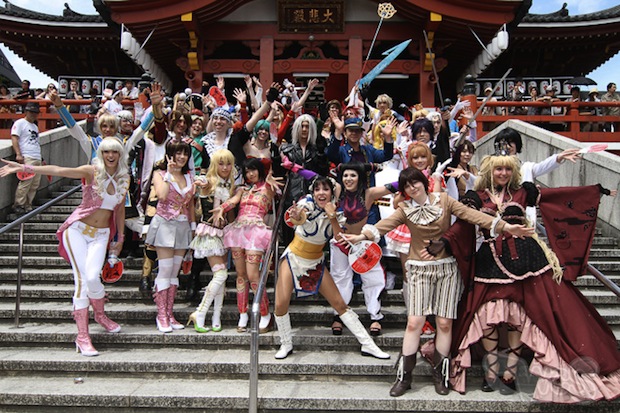 Cosplayers from all over the globe will gather in the Aichi city in central Japan known more for its automotive industry than its contributions to subcultures, dressed as beloved characters from anime, manga and video games.
Participants are expected from twenty countries, including Germany, Spain, America, China, Indonesia and Brazil, competing to see who is the champion cosplayer.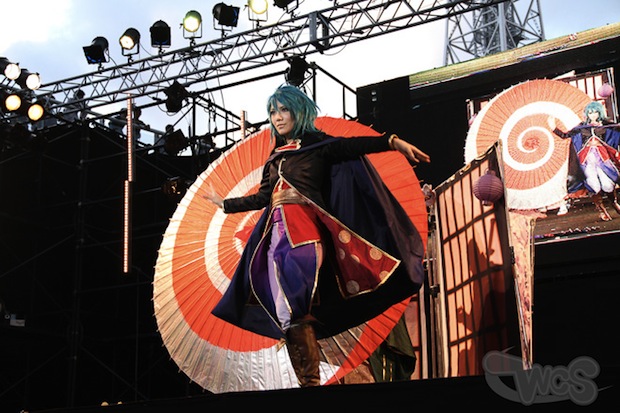 One team of two cosplayers will represent each country, and each cosplayer brings three costumes — one for the parade, one for the championship, and one for media appearances.
It is also interesting to check out the detailed rules and regulations. For example: "Dojinshi and unique characters from live actor movies based on anime or manga are not permitted. (i.e. Dragon Ball Evolution etc.)"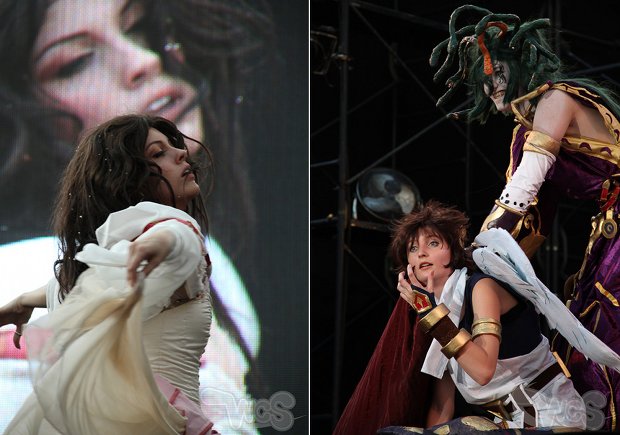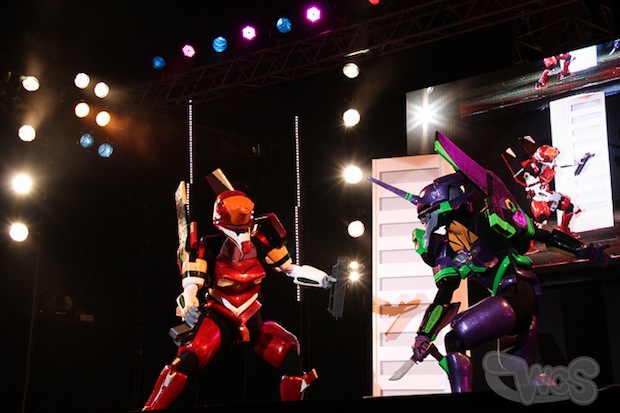 Each day brings different red carpet events and stage shows, where the cosplayers will parade and show off their efforts. The results will be livestreamed via Nico Nico Douga and tickets start from as little as 700 yen.
The previous summit — where the grand champion was Japanese — drew around 18,000 spectators, and the event is organized by TV Aichi and other local organizations, with the support of several Japanese central government ministries.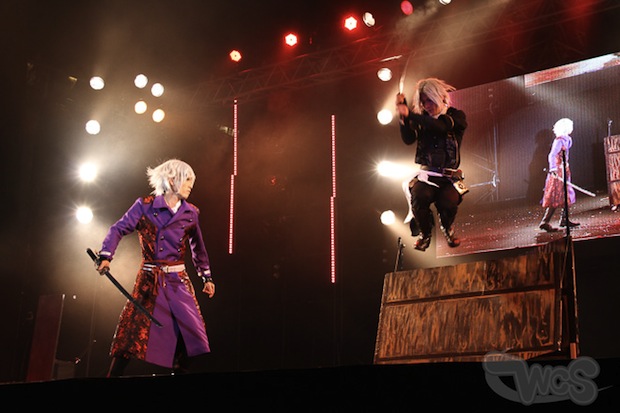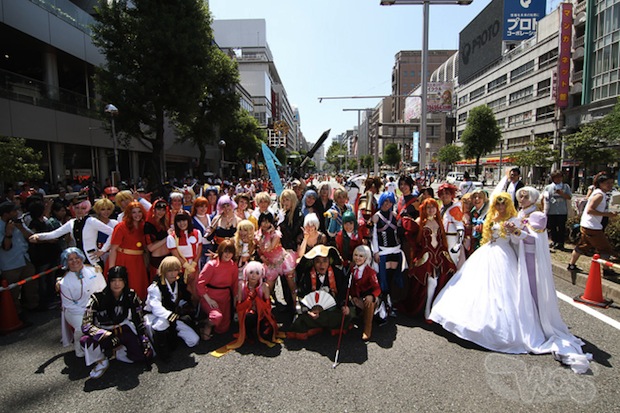 Please note that images are official photos from the 2012 summit.

Tags: Cosplay
Category: CULTURE
Other categories: LIFESTYLE, PRODUCT INNOVATION
Written by: William on October 29, 2012 at 8:52 am | In
CULTURE
|
No Comments
Kawasaki Halloween 2012 happened yesterday (Sunday, October 28), the annual Halloween-themed cosplay extravaganza in the Kanagawa city just outside Tokyo.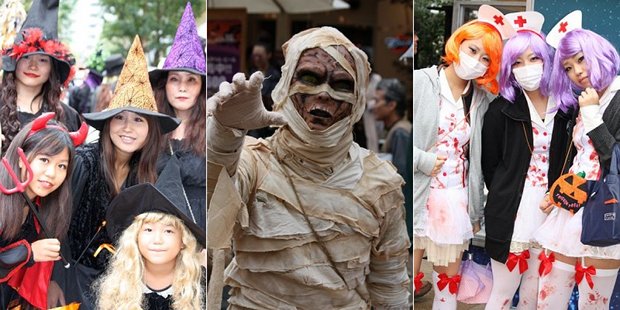 With some 3,500 people appearing in costume and another 10,000 regular spectators, this is the biggest event of its kind in Japan, featuring zombies, anime characters and a host of other ghoulish personalities.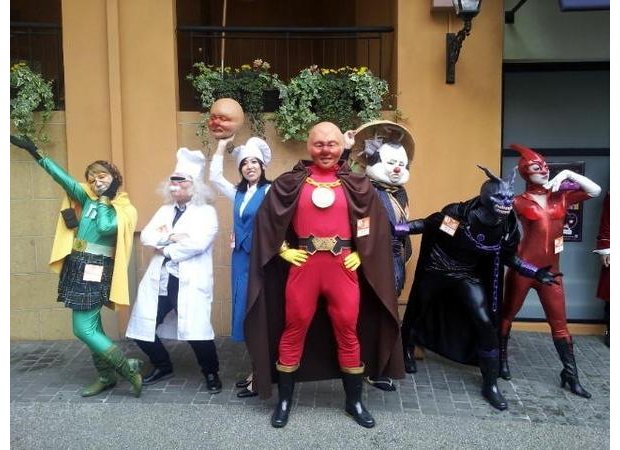 The long-established seasonal party (this is the sixteenth one) happens in front of Kawasaki Station and this year also introduced a new event, a flash mob to the music of Michael Jackson's Thriller.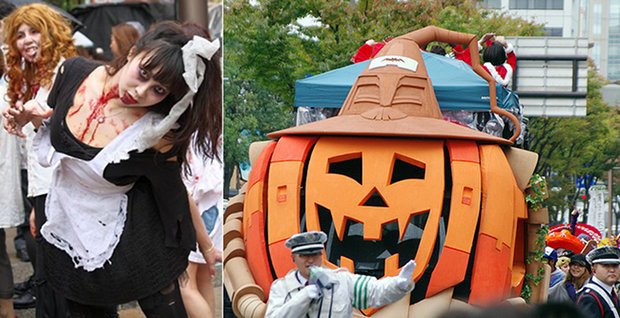 Flash mobs are actually becoming quite popular in Tokyo now. There are currently regular flash mobs dance events happening every weekend in Ikebukuro until the end of November.
Tags: Cosplay
Category: CULTURE
Other categories: LIFESTYLE, PRODUCT INNOVATION