Written by: William on September 11, 2013 at 3:55 pm | In
CULTURE
,
LIFESTYLE
|
No Comments
Japan and the cat. Was ever a nation more beguiled with the feline?
From Sanrio's Hello Kitty to cat cafes and YouTube sensation Maru, the box-loving pet, the Japanese are mad about cats. It has been estimated that 65.45% of the Japanese internet is composed of blogs, photos, videos or other content about cats. Okay, we just made that up but it could well be true.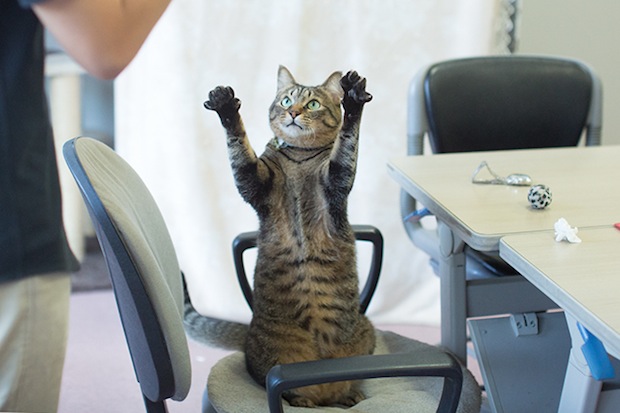 The history of Japan and the cat goes back some 1,300 years, and our furry friends feature in Edo era prints, the Genji Monogatari, the Maneki-Neko "beckoning cat" and other major examples of cultural output.
All this cat love necessitates a range of products to meet owner demand, from fake wine to drink with your cats, special fashion for your pet to wear (including cat pajamas or even protective clothes for emergencies and disasters!), and designer pet beds and cat grooming brushes. And all this before we even start on the importance of cats and cat ears in cosplay culture.
It must also be contagious. Cat cafes are now spreading to London and Paris!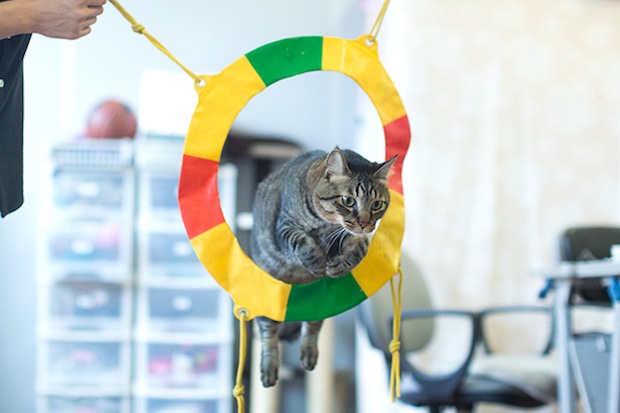 Well, with such a spectrum confronting us, what's a good way to start an exploration of Japan's love affair with the cat? Watching some YouTube videos for one. There is also this online magazine ilove.cat, which is full of content about this topic, and some of it is bilingual.
It publishes interviews with designers and celebrities who own cats, plus introduces books about cats. It even reports from such places as a pet research center trying to find out what makes cats tick.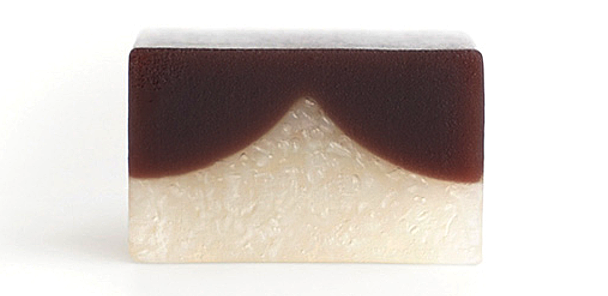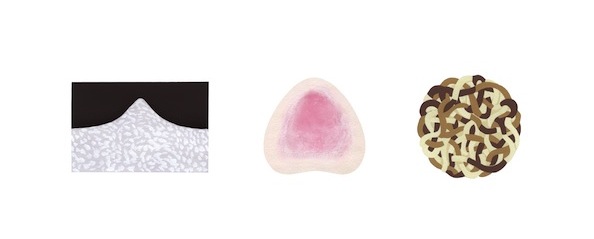 Now there is also going to be an exhibition at Tokyo Midtown's branch of by Toraya, one of Japan's oldest confectionary makers and whose motif is a tiger. Running from September 25th to December 16th inside the Toraya store in Midtown, "Amai Neko" (Sugary Cats) will feature cat-themed sweets plus folk crafts in the form of miniature regional dolls — i.e. a dozen and more variations on the Maneki-Neko from different parts of Japan!
You can bet this will be as catastic as you'd expect any feline-related event in Japan to be.

Tags: Pets
Category: CULTURE, LIFESTYLE
Other categories: PRODUCT INNOVATION
Written by: Japan Trends on December 13, 2012 at 10:22 pm | In
PRODUCT INNOVATION
|
No Comments
From emergency evacuation jackets and rescue carry bags, dog pedometers, and even canine communication translators (!?), the Japanese could at times be accused of taking their love of pets a bit too far.
Sure, there's certainly a lot of strange pet accessories out there, from wigs to outlandish duck bill design dog muzzles that might have observers calling at least the fashion police, if not even the animal cruelty hotline.
But here's one new innovation that is both a stroke of engineering genius as well as a practical tool to ease worried pet owners' minds.
If you want to keep an eye on your pooch's eating habits but don't want to leave your desk, this Remoca Dog Food Bowl Camera set will be able to relay video of everything for you.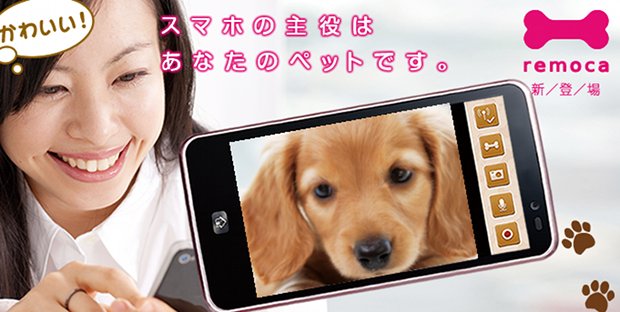 Equipped with sensors, as your dog approaches it switches on and films him or her getting their fill of nosh or water. If you are concerned about when and how much your pet is eating, you can keep an eye on the hungry pooch even from your office or when you are otherwise out of the house or busy.
The camera can be adjusted to change the angle it shows — but the movement is quiet and smooth so as not to distract your pet from their food.
You can even control it remotely to open up secret compartments with treats, record video for later viewing, or watch it on your phone on a special app. Hell, there's even infrared in the camera so you can check up on your dog's night time snacks!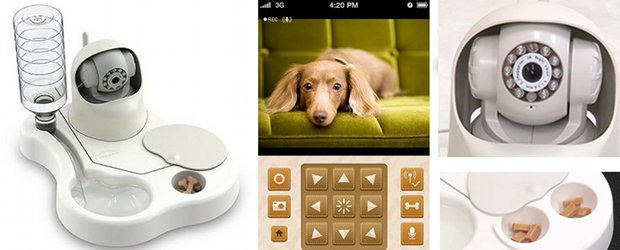 Tags: Pets, Technology
Category: PRODUCT INNOVATION
Other categories: CULTURE, LIFESTYLE
Written by: William on December 10, 2012 at 8:38 pm | In
LIFESTYLE
,
PRODUCT INNOVATION
|
No Comments
Designer dog houses adapted to match the breed of the pooch? Well, it already no secret that the Japanese do love two things — pets and good design — so perhaps this marriage was inevitable. After all, we've previously seen this two come spectacularly together to create duck-bill design Oppo Quack dog muzzles.
A group of architects, led by designer maestro Kenya Hara, has proposed a series of special dog homes, each one customized for a particular kind of canine.
Participants in the Architecture for Dogs project include Atelier Bow-Wow, Kazuyo Sejima, Kengo Kuma, Shigeru Ban, Sou Fujimoto and Toyo Ito, and more.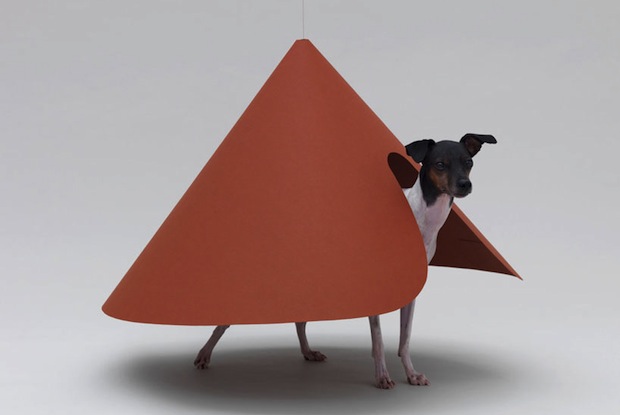 Here's how Hara himself puts it: "Dogs are people's partners, living right beside them, but they are also animals that humans, through crossbreeding, have created in multitudes of breeds. Reexamining these close partners with fresh eyes may be a chance to reexamine both human beings themselves and the natural environment."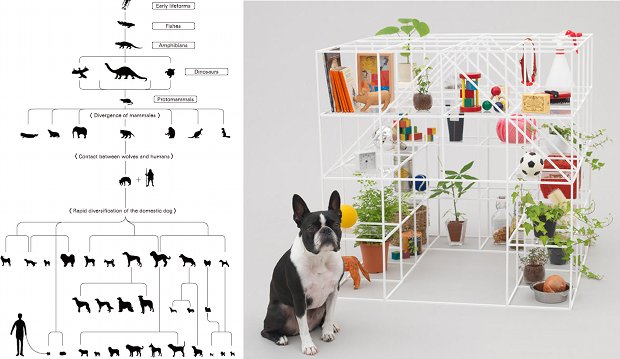 Word got out online about the project in November but the website has only just gone live, and it also recently exhibited at the Miami Design District.
From the website dog-owners can download blueprints for the designs, plus instructions and videos for how to construct and customize them for your own pet.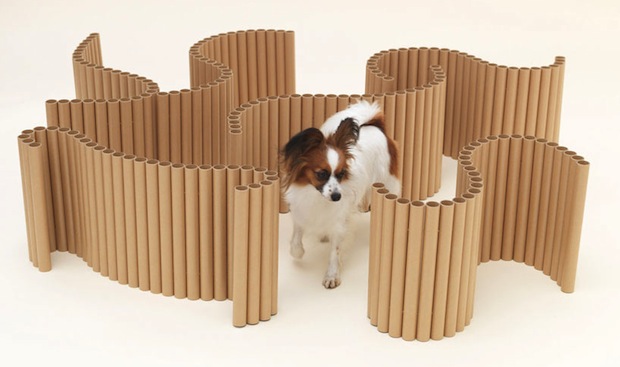 There will be another exhibition, this time in Tokyo, in October 2013, along with a book.
Tags: Architecture, Design, Pets
Category: LIFESTYLE, PRODUCT INNOVATION
Other categories: CULTURE