The second Canadian pop star to run afoul of Japan this week! Following Justin Bieber's innocent visit to a certain shrine in central Tokyo, now comes Avril Lavigne's music video where she pines for Hello Kitty.
A lot of the internet right now is blabbering about what may be the most cringeworthy music video to hit out eyeballs in a while.
Avril Lavigne, the rock-pop princess who is still only 29 despite seemingly having been a fixture for decades, has decided to go the way of Gwen Stefani and so many others with a Japan-inspired song that is very inappropriate in its appropriations.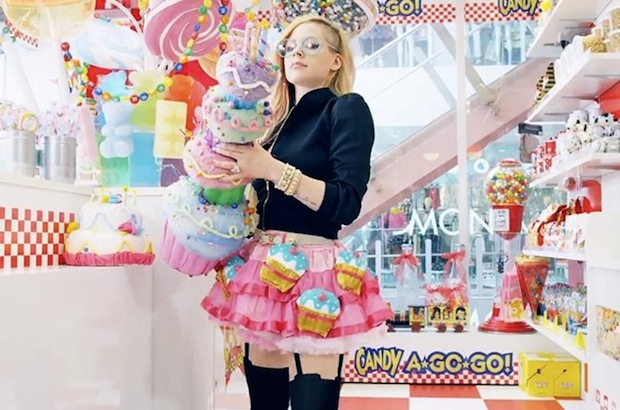 While Avril has laughed off the claims by some that the video is racist, the video went online earlier this week (initially leaked unofficially) and has attracted a backlash from both fans and critics. "An Embarrassment In Any Language" is how Billboard described it.
Avril responded on Facebook: "RACIST??? LOLOLOL!!! I love Japanese culture and I spend half of my time in Japan. I flew to Tokyo to shoot this video specifically for my Japanese fans, WITH my Japanese label, Japanese choreographers AND a Japanese director IN Japan." Fair enough.
Conceptual talk of fetishization aside, we don't find the video offensive towards Japan per se, though we find it rather silly and derivative (didn't Ms Stefani do this and so much better many moons ago?). What we dislike is that it uses an image of "Tokyo" to indulge in some bad dancing and lip-synching, and a zillion lazy tropes (expressionless identical Asian women, sushi, trains, weird attempts to speak snippets of Japanese). All that money and effort (and at least some talent, surely) begs the question: Couldn't they have done something better?
Judge for yourself with the video here:
Well, however you feel about the video, the "controversy" has meant it has quickly attracted large traffic, which is a victory for the record label at any rate.