With the exception of the recently elected Renho, leader of the Democratic Party, and Tokyo's new governor, Yuriko Koike, Japanese politics is a male-dominated affair.
This is so chronic, in fact, that things can be just a short step away from outright misogyny, as Ayaka Shiomura found out in the Tokyo Assembly in 2014.
But some lawmakers are taking the under-representation of women in Japanese society seriously. So much so that three male governors from southern Japan decided to experience what life is like for a pregnant woman.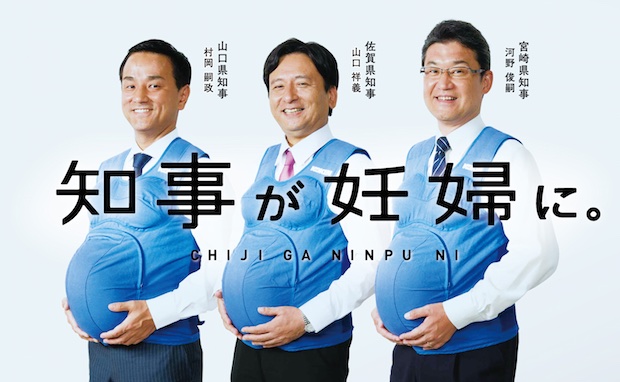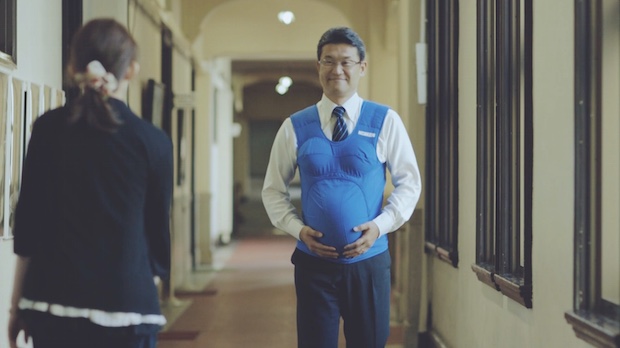 Yoshinori Yamaguchi of Saga Prefecture, Shunji Kono of Miyazaki Prefecture and Tsugumasa Muraoka of Yamaguchi Prefecture participated in the Chiji ga Nippu ni campaign to promote awareness of a better work-life balance for families.
The three governors donned suits replicating a seventh-month pregnancy and tried to go about tasks that most homemakers do every day, from shopping to cooking and cleaning.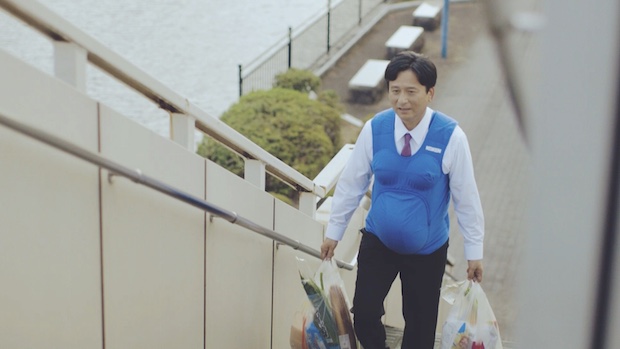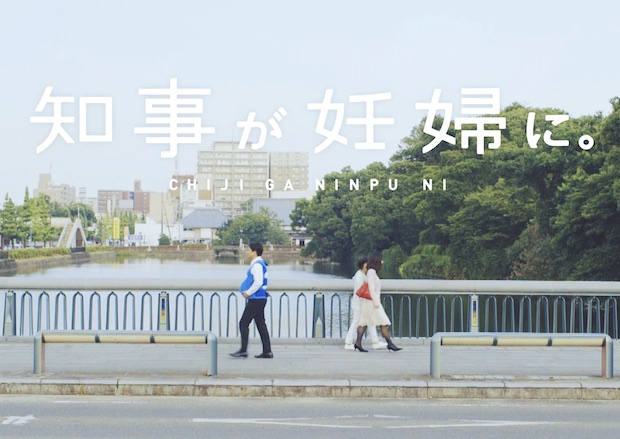 The campaign notes that somewhat shocking research suggests Japanese men are the least likely in the world to do housework or help rear children.
It's not just politicians. The campaign also persuaded regular men to try the pregnancy vests and, not surprisingly, 96.7% of them ended up concurring that men should also help out with housework and looking after the kids.
Though the main series of videos only features the three governors, the campaign is actually supported by governors and heads of various associations from across southern Japan — all of whom, natch, are male.