Written by: Mina on September 20, 2013 at 11:20 am | In
CULTURE
,
PRODUCT INNOVATION
|
No Comments
Just when we thought technology would replace everything, we hear about an event like iPhone Creative Festa and meet people who say — not just yet! Perhaps we all have this inner desire to be different from others, which urges us to seek — or become — the one and only something in the world.
From October 4th to 6th, iPhone Creative Festa 2013 will take place at Yokohama Akarenga to promote both established and emerging artists who like to use iPhone and iPad cases as a blank canvas to exercise their exquisite talent.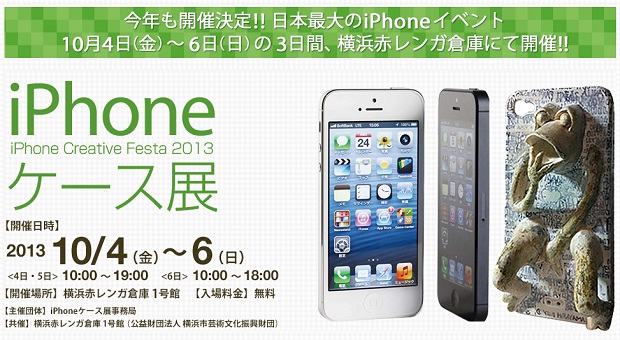 The event originally started in August 2010 as a way to exhibit iPhone cases as artwork and to commercialize them by promoting various artists who don't get a chance to showcase their talent, let alone monetize their work on a regular basis. It has since attracted more than 230,000 visitors, and so far the exhibition has been held in Osaka, Ginza, and Paris.
While it's not clear who the main organizer is ("iPhone Case Exhibition" is their name on the official site), the event is co-hosted by Yokohama Arts Foundation and co-sponsored by Focal Point Inc., a company that sells computer and mobile device accessories. It is also supported by Joint Works and a nonprofit organization called Creator Raising Association.
Here are some artworks from the past events.
Some are on sale, so whoever gets it first will take it all, as there is no other copy in stock!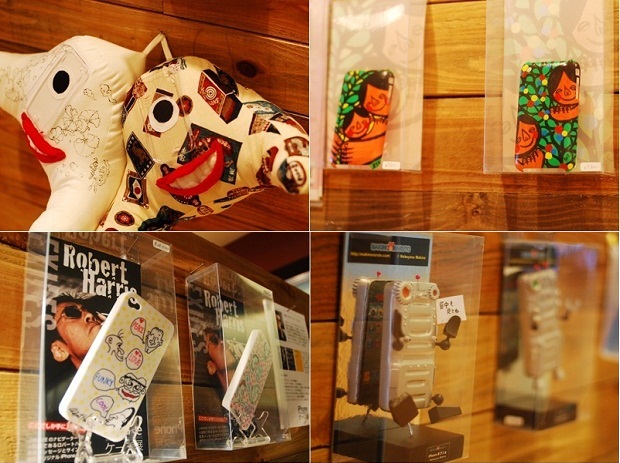 With iPad cases this is obviously more room to experiment, yet these might go against the whole concept of being "mobile" — do you think you can still carry them around?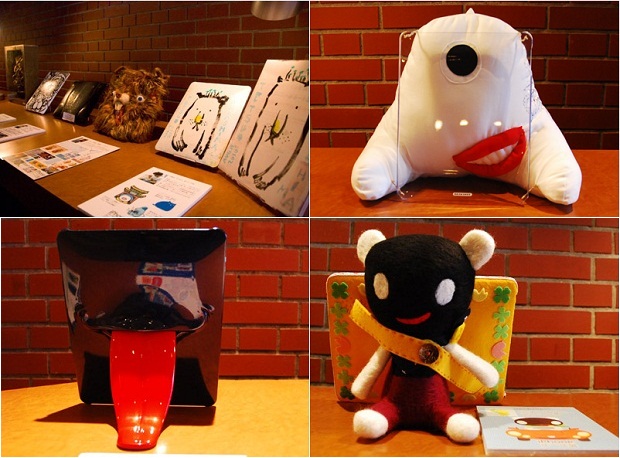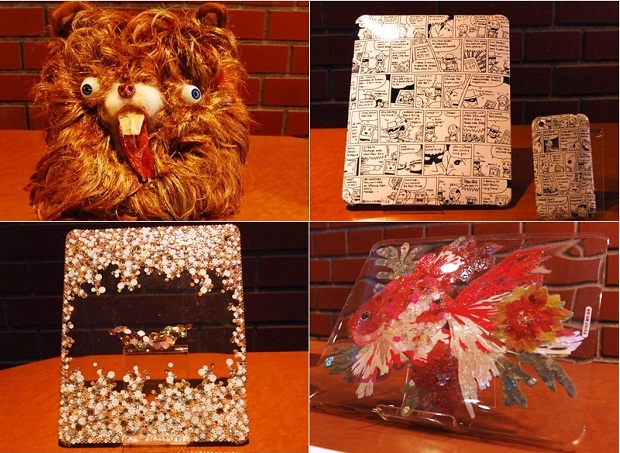 Visitors can also get hands-on experience in workshops and explore the iPhone photo exhibition held at the same venue.
The video clip below shows a short tour around the exhibition held last year.
iPhone Creative Festa 2013 takes place from October 4th to 6th. Admission is free.

Tags: Apple, Design, Mobile Phones
Category: CULTURE, PRODUCT INNOVATION
Other categories: LIFESTYLE
Written by: William on December 26, 2012 at 6:15 pm | In
LIFESTYLE
|
No Comments
Apple is proving that despite being a foreign brand in Japan, it takes its local customers very seriously.
The manufacturer's legions of Japanese fans can get their hands on Apple Lucky Bags on January 2nd, available at the seven Apple stores in the country for one day only.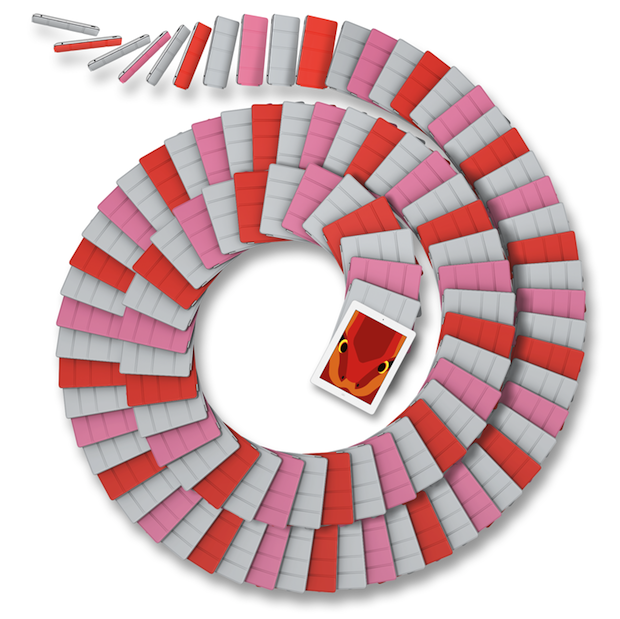 Lucky Bags (Fukubukuro) are a stable of Japanese New Year traditions and are often a fun way to get a great deal.
While it might not be a new iPhone release, we still anticipate that there will be long lines from the early hours, filled mostly with guys, no doubt, hungry to land whatever goodies are inside the lucky bags.
There were long queues braving the cold at the Ginza and Shibuya stores last year when Apple did the same thing.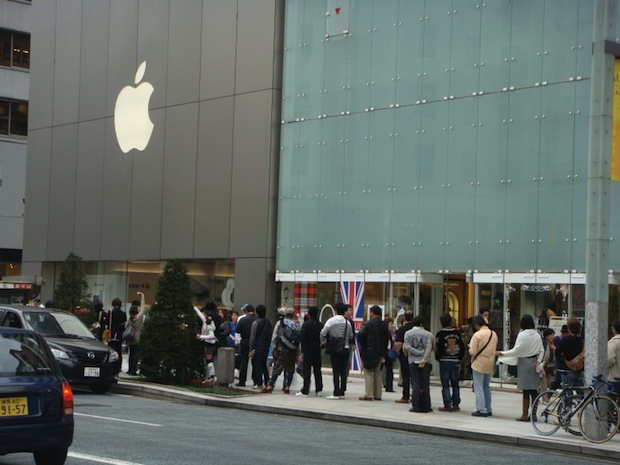 [Image source]
Could it be an iPad? A MacBook?
For ¥33,000 (about $390) you could get a real bargain — or it might just be a load of cables.
Still, there is apparently at least one guy already waiting…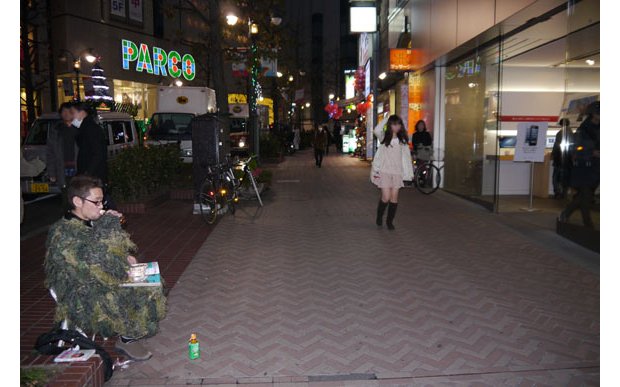 [Image source]
Tags: Apple, Retail
Category: LIFESTYLE
Other categories: CULTURE, PRODUCT INNOVATION