JapanTrendShop.com is celebrating Thanksgiving in the best way possible: With a massive 10% OFF SALE for Black Friday & Cyber Monday.
Everything is discounted!
The Cyber Monday sale lasts until December 4th!
Here are some recommendations, taken from JapanTrendShop's latest offerings!
Gakken Realstar Home Planetarium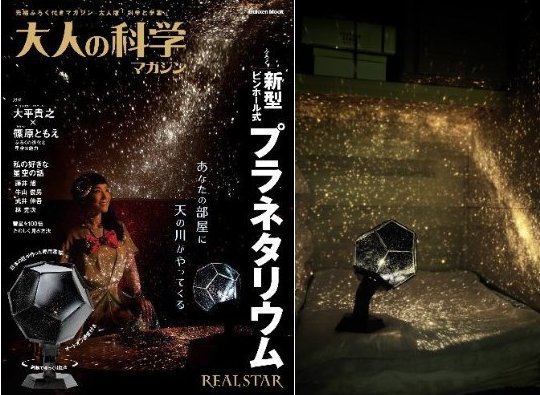 The original pinhole Gakken Planetarium has sold 500,000 since its first release in 2005. Now Gakken and its science and engineering built-it-yourself kits series Otona no Kagaku has come up with the Realstar Planetarium. As before, supervised by master planetarium designer Takayuki Ohira, this enhanced version now shows projects the Milky Way and the heavens even more clearly than before.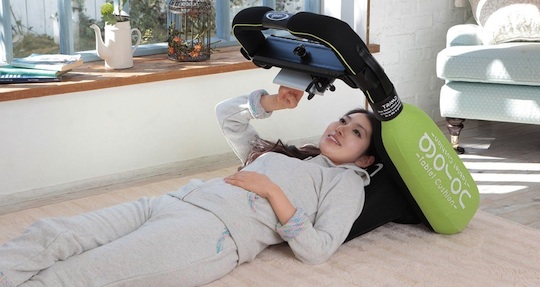 Attention all entertainment buffs! The latest must-have accessory has arrived! The Goron Tablet Cushion is the modern and stylish answer to a techie's quest for comfort. This intuitive and ergonomic device is easy to use. Just attach your electronic device, and then adjust the arm to the desired angle. You can comfortably use your tablet while sitting on the couch, relaxing on your side, and even while lying on your back. The wide range of options allows you to experience gaming, and entertainment viewing on a whole new level!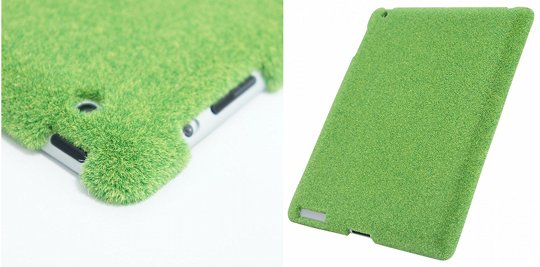 The original Shibaful product has proved a major hit for being both cool and stylish, and eco too! You don't get better than that. Now the makers have expanded the range and this includes a version for larger devices, hence the Shibaful iPad Case, giving you the texture of actual Yoyogi Park grass as a cover.
Sara-ri Nudy Armpit Anti-Sweat Stickers Set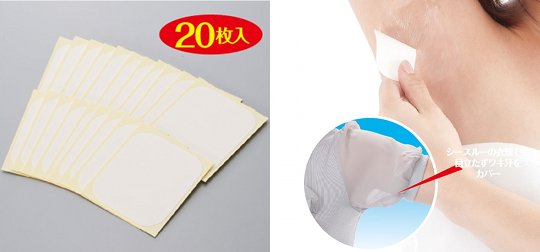 The Sara-ri Nudy Armpit Stickers Set come in a series of 20 easy-to-use stickers. Just place them on your armpit as a guard against perspiration. Never be embarrassed by wet armpits again at work or out and about, these transparent stickers are also subtle enough to avoid detection to curious eyes, so your beauty secret is safe.
USB Cup Warmer, Cooler Holder by Thanko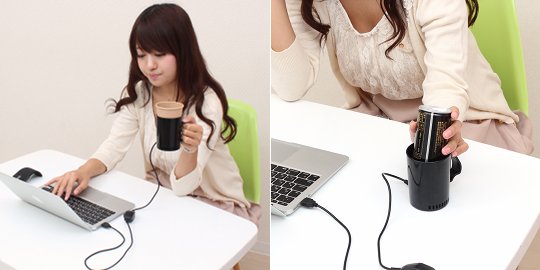 Keep yourself powered up for work whether it's winter or summer with the USB Cup Warmer, Cooler Holder by Thanko. Just connect your computer or other device's USB port to the cup holder and it will maintain a cool or hot temperature perfect for continuing to enjoy your drink no matter how long that presentation takes you to finish. After all, when it's winter and you're keeping yourself warm with a hot cup of tea, the last thing you want is it to cool down. And likewise, in the summer, you want a drink that stays chilled.
…Just a small sampling!
But don't just take our word for it. Head over to JapanTrendShop.com and check everything out for yourself.