Like many other aspects of Japanese culture, coffee became a thing in the islands back in the Edo period (1600-1863) and like many other aspects of Japanese culture that are not native, it had to go through several ups and downs, first as medicine for the shogun's troops and then, when modernization hit in the late 1800s, as the thing civilized people in the West were drinking. There are coffee shops in Ginza, Tokyo's eternally posh district (and the first to adopt Western customs), that were founded during that time and some of Japan's top coffee producers like Key Coffee have also been around since the first decades of the 20th century.
Japan's coffee culture has been for the most part brewed-coffee centered. The Italian approach started gaining some ground after the invasion of Starbucks in 1995 (incidentally the first Starbucks in Japan also opened in Ginza). Since then, local coffee has grown only bigger and better, since the Japanese are always obsessed with becoming the best at anything they try and this includes coffee-making at home. Having its finger on the pulse of what's going on in the Japanese market, Japan Trend Shop has over two dozen coffee-related products and from them we have chosen six of them, to maximize your coffee-making and drinking pleasure. As always, they can be delivered to you anywhere in the world!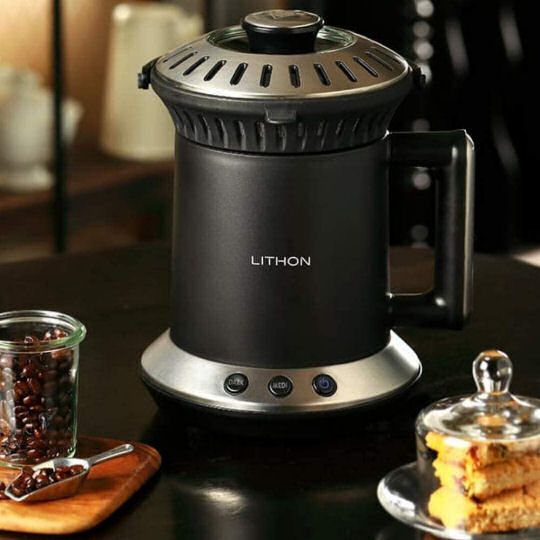 1. Lithon Home Coffee Roaster KLRT-001B
Good coffee starts with roasting your coffee beans exactly as you want them and the Lithon Home Coffee Roaster KLRT-001B does that 60 g (2.1 oz) at a time, allowing you to choose between light, medium, or dark roasting, depending on the beans you are using. It works for up to 20 minutes nonstop, so you can experiment with different times for different blends and it's surprisingly easy to use, so it immediately demystifies this side of coffee-making and allow you to delve deeper into how to make the perfect cup.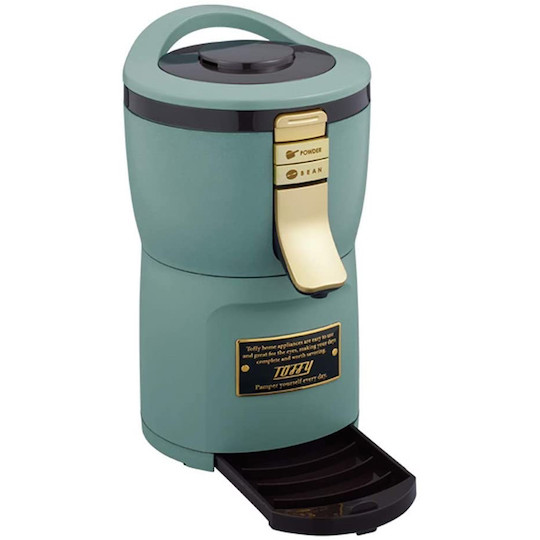 2. Toffy Fully Automatic Aroma Coffee Maker
So what happens next? Who grinds the beans? Well, the Toffy Fully Automatic Aroma Coffee Maker, of course! It works with ground coffee but if you want that extra freshness, it also takes care of the grinding in its 16 g (0.5 oz) mill and after that, brews the coffee and drips it into your cup through a steel filter to ensure all the aromas are present and correct. Choose the color (rich black and slate green are available) and find the right spot to enjoy the outcome!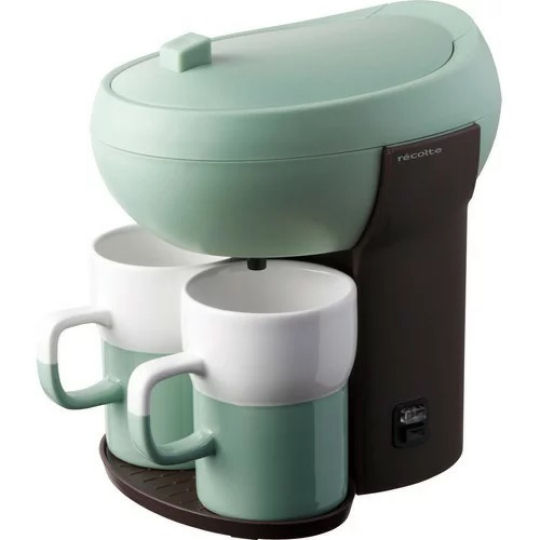 But we are two! Yes, and the Recolte Kaffe Duo Paus takes care of both of you! Compact and available in three matte colors (beige, pink, and green), it brews two cups simultaneously (or one: it doesn't judge) and stops after it has poured them into your cups. It uses regular paper filters and also comes with two ceramic mugs so you can start enjoying your coffee as soon as you plug it in. Oh, and the design is nice too – like all Japanese appliance makers, Recolte takes this aspect of its products very seriously.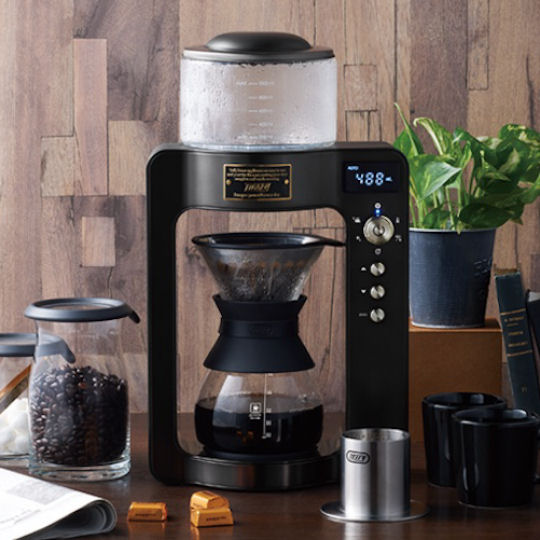 4. Toffy Custom Drip Coffee Maker
Speaking of design, if you want something that almost screams "Japan" in the way it blends the classic and the futuristic, you should definitely take a closer look at the Custom Drip Coffee Maker, also by Toffy. Like the Toffy Fully Automatic Aroma Coffee Maker we mentioned above, it also comes in slate green and rich black colors but its frame-style body is a head-turner, and when it comes to actual coffee-making, it can be as hands-on (i.e., manual) or hands-off (i.e., automated) as you want it to be. Oh, and it also filters the coffee through a steel mesh so you won't miss anything.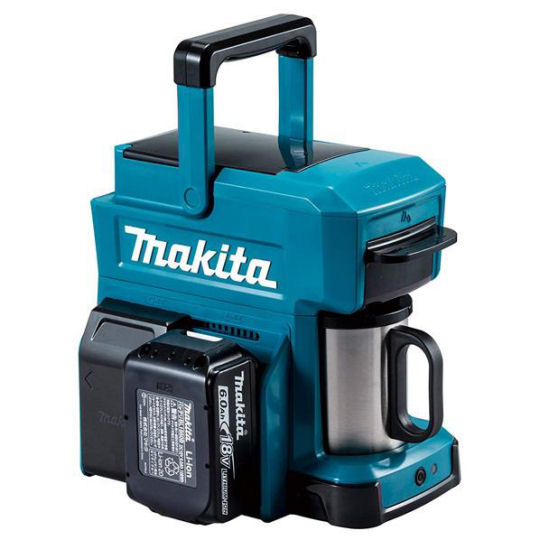 5. Makita Power Tool Battery Coffee Maker CM501DZ
We couldn't write about coffee makers and leave out the Makita, if only for the novelty of having a coffee maker from a company that makes power tools! The CM501DZ is also available in two colors (this time in red and blue) and even by its looks and the fact that it is accompanied by a steel mug, you can tell it's target audience is a less the hipster and more the rugged side –the fact that it is powered by the same batteries Makita uses for its power tools completes the picture of a machine made mostly for use outdoors, say on construction sites. If you already have a Makita tool and therefore the battery (the CM501DZ doesn't include one), this should be your first choice.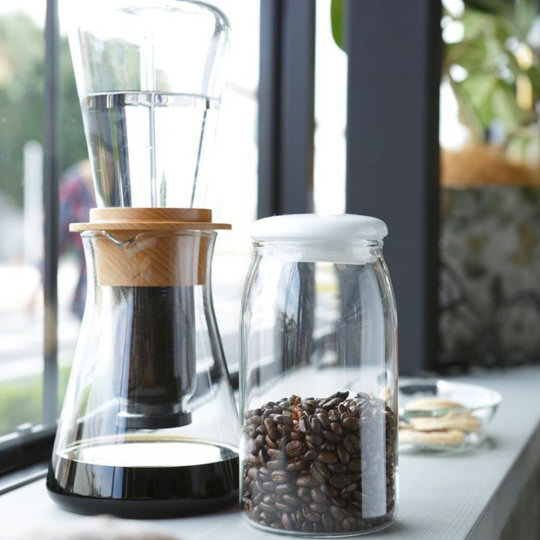 So there you are: five coffee machines that take you from bean to cup and make your Sunday mornings an event to look forward to. But didn't we mention six products? Well, if you are the cold-brew type, you should absolutely take a look at the Iwaki Snowtop Drip Coffee Server. Not only is it one of the best items on the market for allowing your beans to soak and steep so you can distill everything good in them, but its combination of natural glass, porcelain and wood is also strikingly beautiful!