The world of Japanese swords, collectively known as "katana" or "samurai swords," is a complex one. It encompasses both the martial artists who study traditional swordsmanship either in its relatively modern form called "iaido" or the classical form, "iaijutsu" (or simply "iai"), often as part of a fencing tradition called "kenjutsu," and also the collectors, who exist because Japanese swords epitomize craftsmanship in its most advanced form, a true art. And especially today, with the samurai class gone for over 150 years, you will probably find more people who are interested in appreciating them as works of art than as weapons.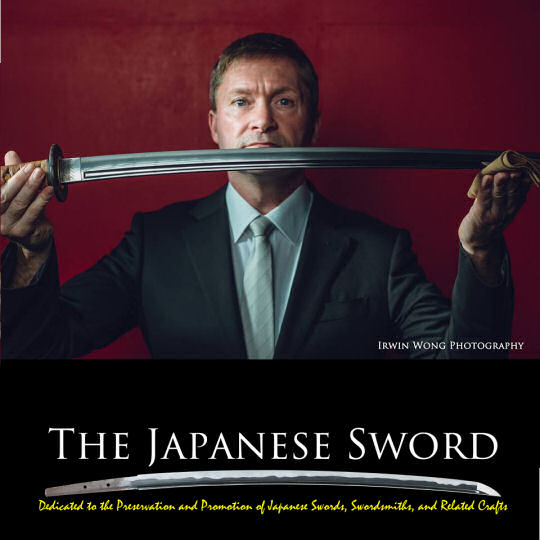 Such a world demands experts and there are several — as you would expect, relatively more in Japan than in any other country. Among them, there is one who stands out because he's not from Tokyo or Kyoto, but London. His name is Paul Martin and he has been studying the swords of Japan's warriors for the better part of the last 30 years, first at the British Museum as an assistant to the legendary curator Victor Harris, then as a curator himself, and finally in Japan as a trustee for the Society for the Promotion of Japanese Sword Culture, a designated Master of Culture for Kyoto's Honganji Temple, and a recognized specialist by the Japanese Government's Ministry of Land, Infrastructure, Transport and Tourism advising various prefectures on how to promote swords and Japanese history and culture to non-Japanese visitors. He's the only non-Japanese to have won the sword appraisal competition in Tokyo — which he did twice. He's also renowned as a martial artist in his own right, along with dozens of other things, which you can learn about on his website.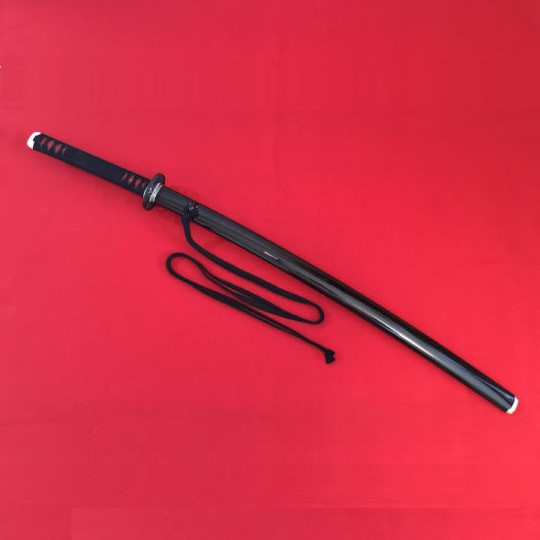 So, what does a dignified English gentleman who mingles with museum curators and art collectors do here on JapanTrends.com? He is here to show us his latest pet project and one for which he not only came up with the concept but also brought to life with his own two hands and the help of some of the master craftsmen he has been studying all these years: a real Demon Slayer: Kimetsu no Yaiba sword! And not just any sword but the Nichirin Blade of none other than Tanjiro Kamado, the series' main character, with its wheel-shaped handguard (tsuba), red shark skin (same), black hilt wrapping (katatemaki), and black shiny scabbard (saya) with the silver protective fitting in its end (kojiri).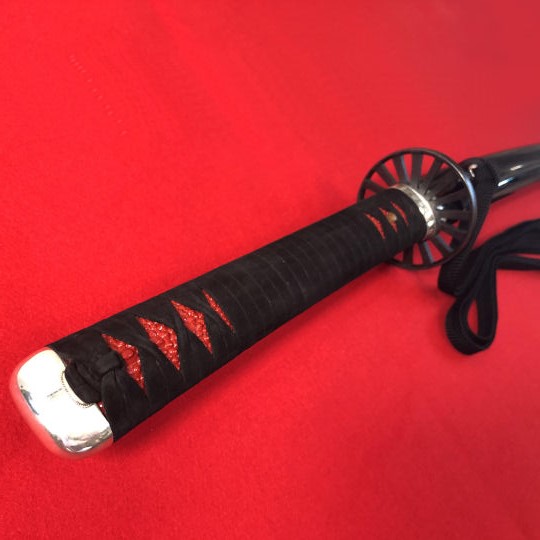 As you would guess, we aren't talking cosplay accessories from Tokyo's Harajuku: having access to the knowledge, artistry, and craftsmanship of about a thousand years of sword-making, Martin worked under the watchful eye of some amazing contemporary artisans to create an amazing set of fittings (koshirae) that really pay tribute to the manga and anime franchise that has made the industry stand in awe. And in creating it, he has brought more fans from that world to the world of blades that he has dedicated his life to – which is set to grow as his Tanjiro Kamado sword starts being exhibited all over Japan.
For our viewing pleasure, Paul Martin has recorded the creation of the Demon Slayer: Kimetsu no Yaiba sword in a series of videos on his YouTube channel. You can find them all as a playlist. They are 10-15 minutes each and besides being a treat for everyone rooting for Tanjiro, his sister Nezuko, friends Zenitsu and Inosuke, and the Hashira Demon Slayers, they take the viewer on a fascinating journey about how sword fittings are made. The videos introduce you to the expertise of a true specialist and his project that combines classic Japan (the sword has been part of Japanese civilization since its origin myths) with its most contemporary cultural output (the latest manga and anime craze). Watch them all and you'll certainly get hooked and will want to watch his other videos with less Demon Slayer: Kimetsu no Yaiba but more swords!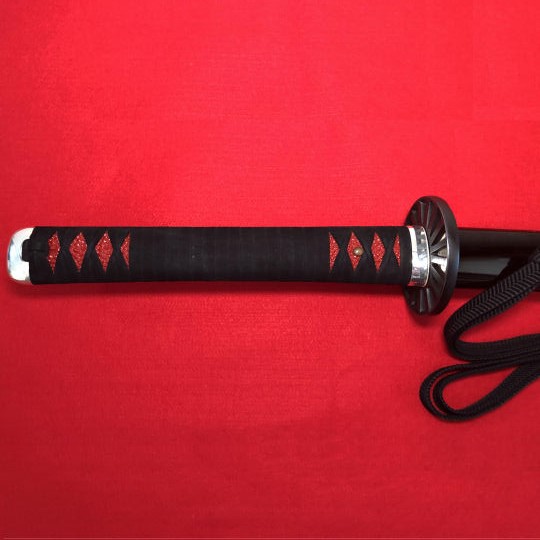 If though you want to stay in the Demon Slayer: Kimetsu no Yaiba side of things, there's always Japan Trends Shop to keep you satisfied with its increasing collection of merchandise. From figures to masks (hey, Covid is still around!), from Tamagotchi to lunchboxes, there's a whole world of Demon Slayer ready to be delivered to your doorstep anywhere on the planet. Stop by and catch up with what you have missed since the last time you looked – the entire collection can be found here.
Images courtesy of Paul Martin