When I first wrote an article about masks in this blog in April 2020, I didn't think masks would be still a thing one year later — I mean, I knew they would still be a thing in Japan, as they have been for a hundred years since the Spanish flu pandemic of 1918, but not a worldwide phenomenon. Unfortunately, Covid 19 proved to be a tougher opponent than anyone had predicted, so we are still talking about masks and their accessories. Accessories like the Mask House, which you can find at Japan Trend Shop and have delivered to your doorstep anywhere in the world.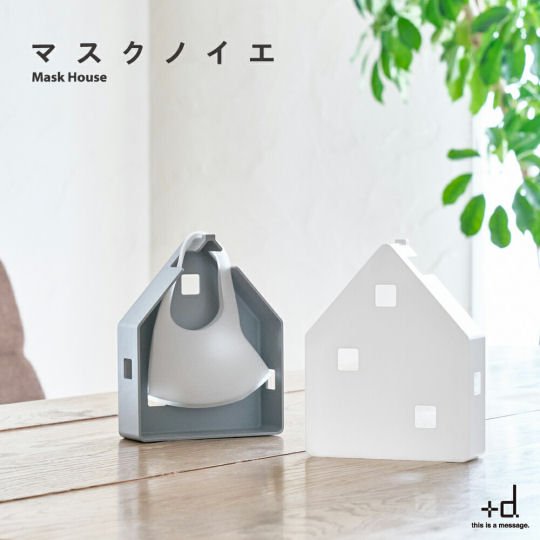 The Mask House is a novel way to store your masks when you return home and have them waiting for you the next time you are going out. It was created this last year by the award-winning design team of Genta and Chie Kanayama from Tokyo in an effort to make something that would balance functionality and style — the Holy Grail of all designers, but the Japanese have proven exceptionally good at it and the Mask House is the proof. Simple, elegant and versatile, it provides a solution to a problem we have all faced over the past year.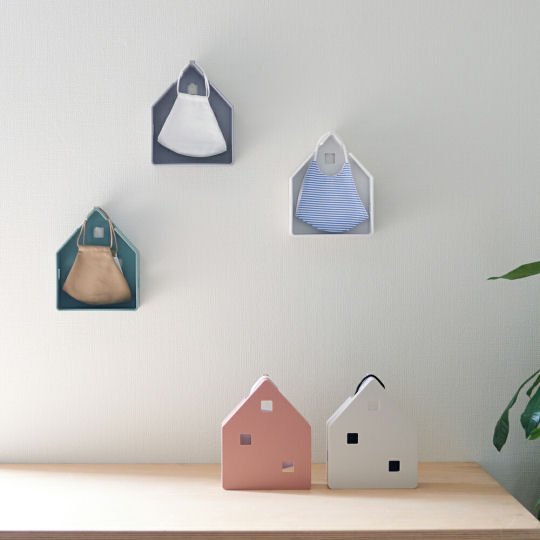 The Mask House comes in five colors (beige, green, gray, terracotta, and white) but the Kanayamas suggests that their choices shouldn't stop you: you can get the white one and use it as a canvas for your imagination and creative sensibilities! As for the mask storage area, the half-box design means you can keep it discreetly out of sight (for both aesthetic and safety reasons). The whole idea of wearing a mask is to protect you from what's in the air, so if the mask (and storage unit) itself is not clean, it has already lost its purpose! And for that reason, the Mask House is made from easy-to-wash ABS.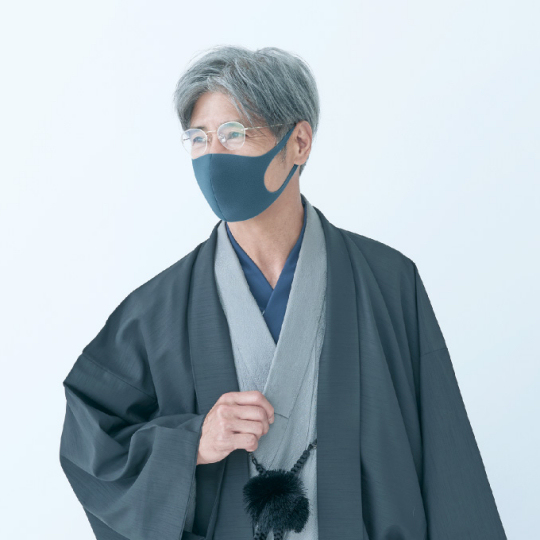 After that initial mask-rush of the first couple of months into the Covid pandemic, the industry proved it was up to challenge. Masks for general use made from paper, linen, cotton, or various synthetic blends are now available everywhere to the extent that recycling has become an issue to avoid over-production. Especially in Japan, the soft-stretch polyurethane type (like those by Pitta — also available at Japan Trend Shop in many colors and models) has become the model of choice, partly because of its ease of use and because it can be washed and dried in minutes. As a general use mask, it certainly offers the best bang for your yen.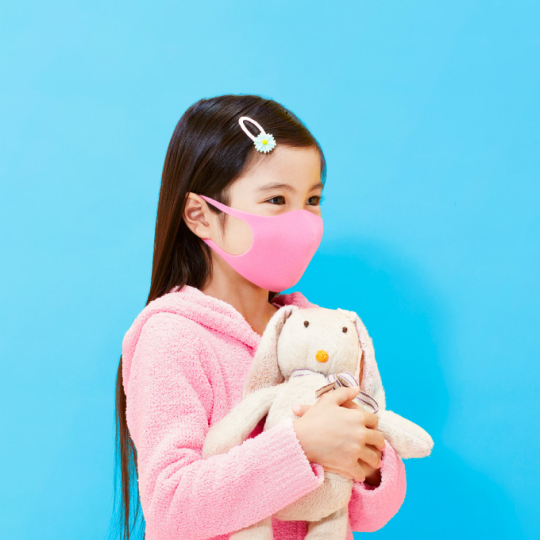 As for how to store them when you are out (and without your Mark House!), the easiest way is a Ziploc-style plastic bag. They keep a face mask clean and protected, and you can carry them in your bag, backpack, or even your back pocket – especially if they are the soft-stretch polyurethane type mentioned above, they won't lose their shape even if you fold them two or three times. And if you want them to be even more fresh, put a couple of spearmint leaves in the plastic bag: you will be wearing them for a few hours, so they might as well smell nice!
It sounds like a no-brainer after you see it done but one thing Japanese cafés have been doing in the spirit of omotenashi hospitality is offer paper envelopes, often made of good-quality washi paper, where you can store your mask while having your cup of coffee. Nobody said that you need to be a business to do that, so if you are looking for the easiest way to store your masks, the next time you are in the stationary shop, get a pack of envelopes and make your own mask cases. There's a good chance that they will still be useful even after Covid is gone — that's what happened in Japan after the Spanish flu!