If you do a quick search in this blog, you'll notice that umbrellas are the items that come up more often. And how couldn't they? We are living in a country which has an official "rainy season" (tsuyu, literally meaning "plum rain") and despite (or because of) the effects of climate change, the only actual change we have seen is more rain. And when you have more rain, you have more umbrellas, and when you have been doing this dance for about fifteen centuries (the prevailing theory is the umbrella came from Korea in 509 as a Buddhist implement), you get creative pretty fast!
So without further ado, here's this year's batch of only-in-Japan umbrellas, all available at Japan Trend Shop and delivered anywhere in the world. Selecting is never easy since umbrella designers spare no effort in their quest for something that will match the popularity of the classic, waxed paper "wagasa" ("Japanese umbrella," i.e., the ones mostly associated with geisha) or the modern classic "binirugasa" the transparent umbrella that is sold everywhere, starting at around 500 yen ($3.70/€3.50). Not that all binirugasa are cheap, though! As a matter of fact, the first offer in this selection is one that gets tested in the hardest way possible. It's the…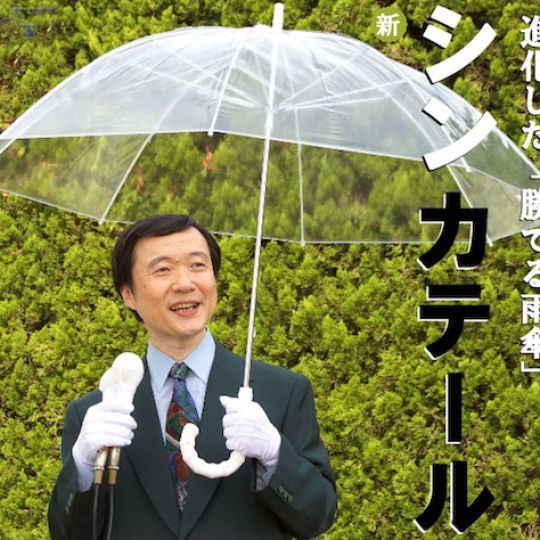 Shinkateel Japanese Politician Election Campaign Umbrella and if it can be trusted by politicians who have to stand in the rain for hours to greet voters and make speeches, it will certainly work for you! Used by such luminaries as the longeset-reigning prime minister, Shinzo Abe, and the emperor of Japan, this is a top-quality umbrella made by Tokyo White Rose, a manufacturer that not only has been around since the 1700s but, in its latest incarnation that started in 1953, is thought of as the founder of the whole vinyl concept. With a 109 cm (43″) canopy made of three layers of EVA and PE, eight ribs, and an elegant white handle, it's a must-have for anyone who wants to prove the world that "vinyl" doesn't mean "cheap." It can, however, mean "fun," as only an Italian plumber trying to save a princess can provide. Yes, we are talking about the…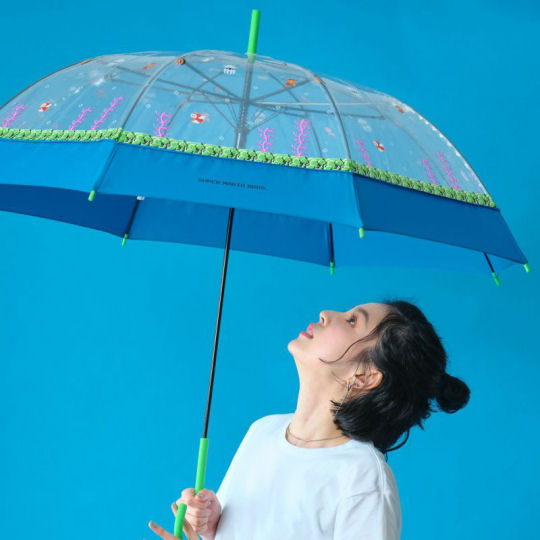 Super Mario Bros Umbrella, although to be fair, this isn't one umbrella but several, since it comes in four different models and colors. We have the blue/underwater, the navy/characters, the brown/blocks, and the saxe blue/logos. All have 103 cm (40.5″) canopies, all are made by a blend of polyester, polyethylene, and fiberglass (hence the transparency), and since they are licensed by Nintendo, they carry the usual assortment of the Super Mario franchise icons, including Super Mario himself, Goombas, question blocks, coins, stars, and more. And if you think Super Mario is not flashy enough, here is something that has "flash" built into its very name: the…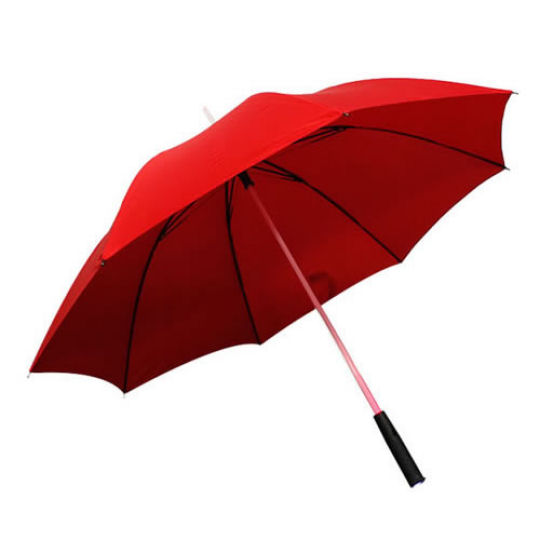 Rainbow Flash LED Light-Up Umbrella, which will make you feel like a Jedi knight with its shaft that illuminates up like a light saber! Yes, by pressing the button in its handle, you turn the LED inside the shaft on and you get to see it change seven colors: red, blue, green, purple, sky blue, yellow, and white. The canopy here is 102 cm (40.2"), its material is silk pongee, and it powers up through three AAA batteries. Unless of course you prefer a more Japanese version of a sword, in which case, the…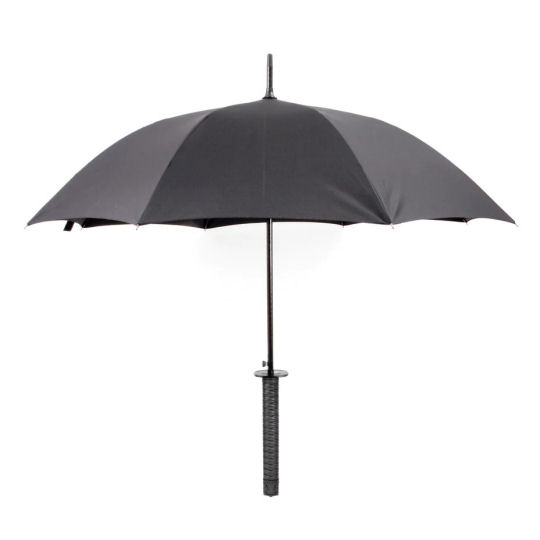 Samurai Umbrella is the only way to go. Yes, it is an umbrella with the characteristic katana (i.e., samurai sword) handle, complete with the tsuba handguard and the tsukamaki strips that made the real swords fit better in the hands of the samurai. Sounds corny? You will be surprised at how popular it is, and not just among tourists. After all, it's a sturdy fiberglass umbrella with a 99 cm (39") canopy and even a carrying case with a shoulder strap that allows you to carry it on your back — and yes, that makes for some interesting conversations! But if you want to take these conversations even deeper into Japanese culture, you should definitely check out the…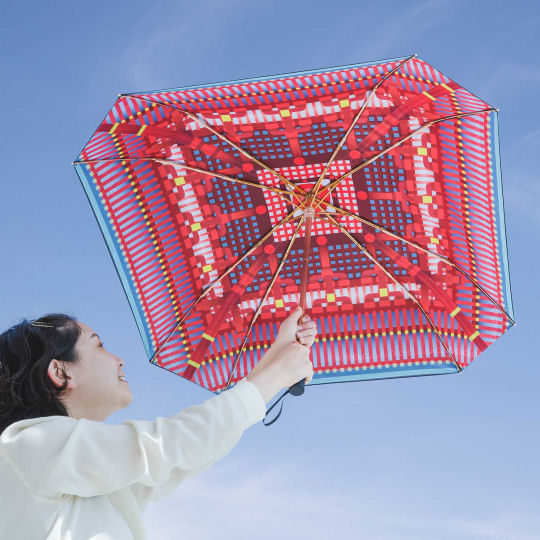 Daianji Temple Pagoda Umbrella, which will take you back to eigth-century Nara, the city that was Japan's capital when Kyoto was still just a village with a shrine in it (the Shimogamo Jinja, if you must know). At that time, Daianji Temple was one of Nara's seven great temples and among its marvels were two two seven-story pagodas. The pagodas have long gone but their design, especially those of the underside of their roofs, is very characteristic and has been printed on the underside of the umbrella's 106 cm (41") canopy. Even better, this is a folding umbrella that when closed becomes a very compact 27.5 cm (10.8″). That, together with its 310 g (10.9 oz) weight, makes it very easy to carry around!
And if these aren't enough to get you going until the next rainy season, there's still many more available at the Japan Trend Shop.