It shouldn't really surprise anyone with an interest in Japan: people here do pretty much everything their own way, so why wouldn't they do the same with candles? Yes, there is such a thing as a "Japanese-style candle" ("warosoku"), which has been around since the 8th-century Nara period and like many other things, came to Japan from China together with Buddhism and as part of the rituals related to it. For the next five centuries, candles remained a thing for temples and the Imperial court and during the Edo period (17th-19th centuries) really took off with the introduction to Japan and consequent use of a tree called "haze," aptly called in English "Japanese wax tree."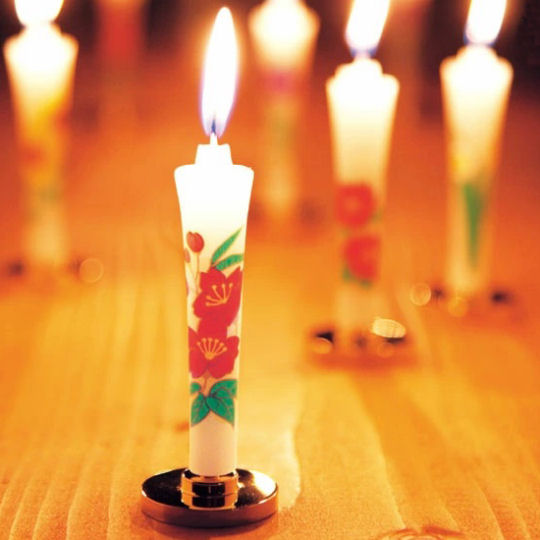 Yes, warosoku aren't just unique in their flaring shape or in the bright colors often used to decorate them (the version still used in some temples is plain white, BTW). They are also the only mass-produced 100% environmentally friendly candles since no paraffin, beeswax, or animal fat is used in their making. And for the most part, they are made by small factories and often by old-school craftsmen (shokunin) who have been following pretty much the same methods of making them for the last 200 years. And truth be told, until Japan's modernization, especially in big cities like Edo (old Tokyo), their output was enough to cover demand because they weren't very popular; their association with Buddhism, the religion involved with the afterlife, and the inherent fire hazard probably had something to do with it.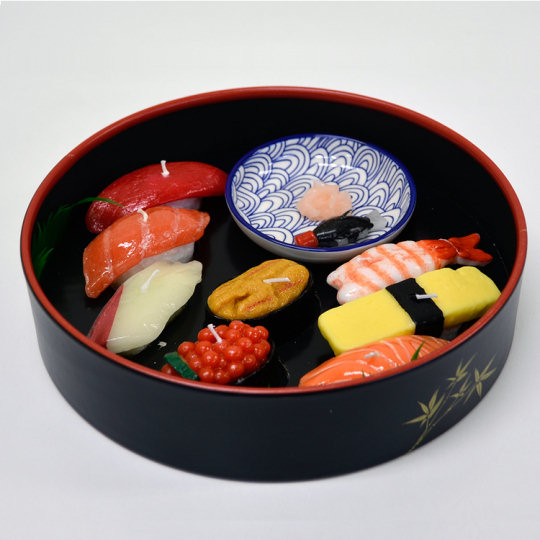 The Meiji Restoration of the 19th century started making the cities less wood and paper and more bricks and mortar. Things became even more, well, concrete in the 20th century and this was when Hyosaburo Tanigawa, a craftsman-cum-businessman with a vision, in the city of Kameyama in Mie Prefecture took things to the next level by starting a large-scale candle production company catering not only to temples but to everyone who wanted a candle, be it warosoku or the new styles that came from Europe. His company took its name from that of the city and became a synonym for candles in Japan, especially after 1959, when they tied them to Western-style weddings and even more so after 1990, when they introduced another wedding trend called "candle relay" where guests light each other's candles, eventually reaching the happy couple, who then light the "wedding candle."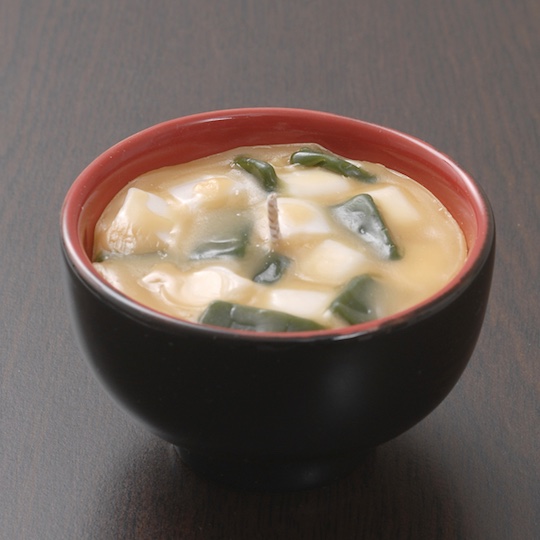 If you have visited Japan Trend Shop, though, you might have seen another side of Kameyama: food and drink replica candles. Building on the Japanese's fondness for food lookalikes (as witnessed by the food models in glass cases outside countless Japanese restaurants instead of pictures of the dishes served), the Osaka-based Kameyama has created some amazing food-themed candles like the Sushi Candles, Miso Soup Candle, and the drink-themed Iced Coffee Candle or Whisky on the Rocks Candle. The level of detail and craftsmanship is staggering and they are usually scented after the food and drink they are made to look like. Whatever your preferred taste or tipple (literally!), you can find all these Kameyama candles and more at Japan Trend Shop and have them delivered to your doorstep anywhere in the world.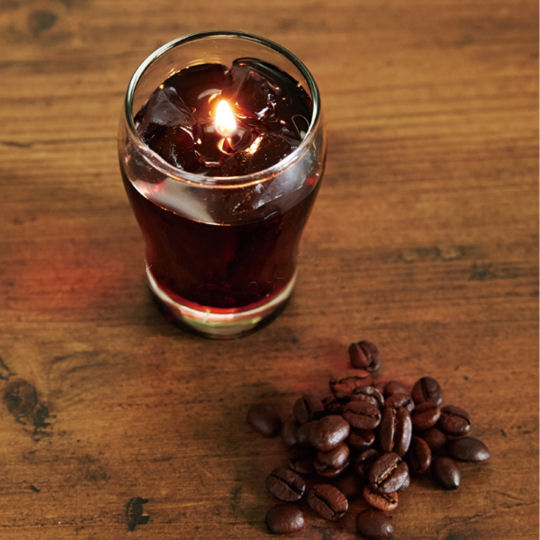 There is a somewhat darker side to these candles, though: their primary purpose is for placing on the family Buddhist altar (butsudan) as offerings to a departed ancestor who happened to like the particular dish or drink. This was also an idea that was introduced by Kameyama and that caught on like, well, wild fire, since it combines two things the Japanese take very seriously: food and ancestor worship. So despite the 1,200+ years that have passed since their introduction to Japan, candles are still thought of as primarily associated with Buddhism and by extension, death. But that this slightly morbid association is expressed through such colorful novelty items is what gives them a uniquely Japanese style!