Unless you follow Japanese news you probably missed it, but April 7, 2022, was a sad day for anime lovers and particularly Japanese ones: it was the day Motoo Abiko, aka Fujiko A. Fujio, passed away at the age of 88, 26 years after the passing of Hiroshi Fujimoto, aka Fujiko F. Fujio. If the name sounds familiar, take out the middle initial from both names and you get "Fujiko Fujio," the creator of what is probably the most loved children's manga/anime of the last 50 years, Doraemon. Featuring a blue robotic cat from the future that comes to our times (well, to 1970, actually) to help tenth-grader Tokyoite Nobita Nobi fulfill his potential so his great-great-grandson can live a better life (the great-great-grandson is Doraemon's owner and the one who sends the robot back in time.)
It's hard to overstate the importance of Doraemon, not just for the manga/anime industry but for Japanese society as well. The two Fujiko created a medium that would teach children the important values of Japanese society like perseverance, integrity, and respect while at the same time stress how technology and ecology can work together for a better future. Since all these continue to be a big part of values and ethics in Japan even today, parents still expose their children to Doraemon through both the anime (which is still on, pretty much uninterrupted since 1979) and the countless Doraemon-themed items available on the Japanese market. The following five are just a tiny sample of what is available and which you can get from Japan Trend Shop and have delivered to you anywhere in the world!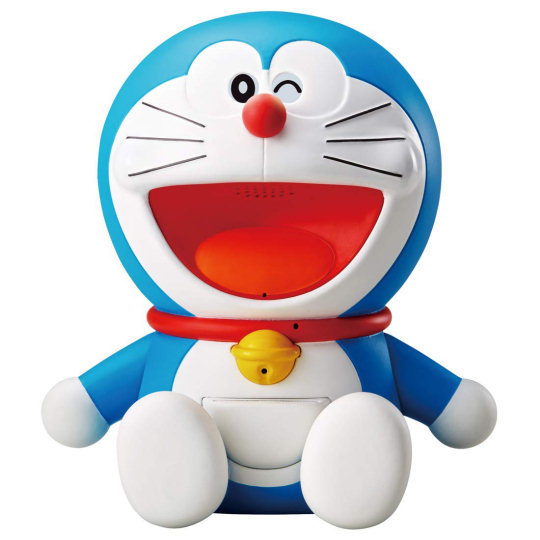 Doraemon is a robot and we are talking about something that is quintessentially Japanese, so why not start with a robot? The Doraemon with U Robot from Takara Tomy is the closest you can get to the real Doraemon: a robot that interacts with a vocabulary of about 1,500 words, 27 facial expressions, and 62 program cards that you can combine for over 4,000 combined responses. He has proximity, touch, voice, and motion sensors, is small enough (170 x 172 x 120 mm, or 6.6 x 6.7 x 4.7") to fit anywhere, and is powered using regular AA batteries!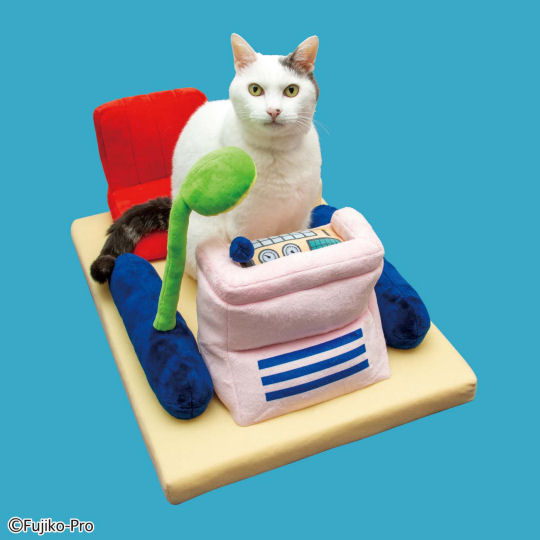 2. Doraemon Time Machine for Cats
Time travel plays an important part in the Doraemon series, if nothing else because the robot cat himself comes from the future! If you see similar tendencies in your own cat, the Doraemon Time Machine for Cats is the perfect gift! A replica of the time machine the real Doraemon uses, it has various parts including a computer, a control panel, a set of levers and switches, a seat, and an antenna, all made of polyurethane and attachable to the base with a hook and loop system. Your cat is going to have a great time playing with them or just resting.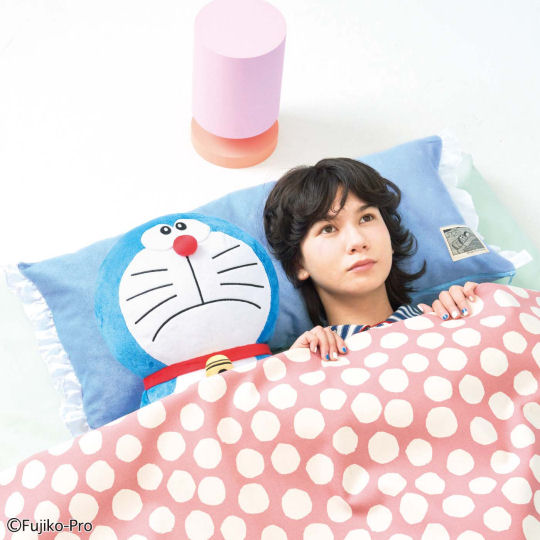 3. Doraemon Sleep Companion Pillow
Speaking of resting, when the time comes for you to go to bed, the Doraemon Sleep Companion Pillow is a great way to have Doraemon at your side. It is made up of a long pillow separated into two smaller sections and a plush 44 x 30 x 20 cm (17.3 x 11.8 x 7.8″) Doraemon doll that sticks to one of the pillow's sections. And if you always thought that the real Doraemon's coolest feature was his 4D pocket, this doll also has one where you can keep your lip balm, earbuds, or even your phone!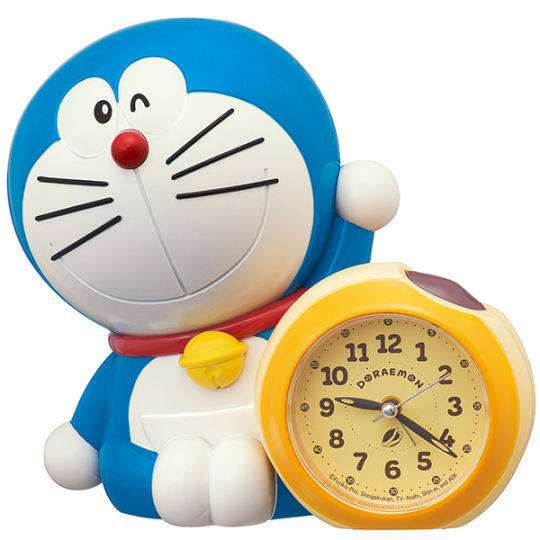 4. Seiko Doraemon Talking Alarm Clock
If you are going to go to sleep with Doraemon, you would certainly want to wake up with him! Seiko (yes, THE Seiko) came up with this beautiful 183 x 200 x 132 mm (7.2 x 7.8 x 5.1″) tabletop Doraemon doll sitting next to a yellow analog clock, and ready to start shouting when the alarm goes off. The Seiko Doraemon Talking Alarm Clock comes with three different Japanese phrases to wake you up, one more for when you hit snooze, and a fifth for when you turn the alarm off for good. Any day that starts with Doraemon is bound to be good – just ask Nobi!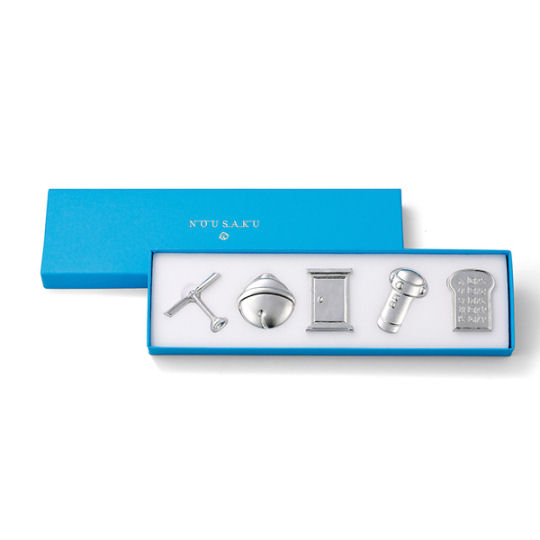 5. Doraemon Tin Crafted Chopstick Rests
One amazing thing about the Japanese is how they intermix classical and pop culture in all kinds of ways. Take the Doraemon Tin Crafted Chopstick Rests: using metalworking techniques that go back centuries, the craftspeople of Noushaku, a company from Takaoka in Toyama Prefecture, created these amazing Doraemon-related mini-sculptures. They are a Bamboo Copter, Doraemon's bell, Anywhere Door, Small Light, and slice of Memory Bread, all made of 100% tin. Even if you don't use chopsticks when you eat, these are great collectibles that can become family heirlooms!
Are these enough to honor the memory of Doraemon's second father? Certainly not – but they're a good start! If you do a search for "Doraemon" at Japan Trend Shop, you'll find a dozen others — and even more are added on a regular basis. Look them up and make Doraemon a part of your life as the franchise has been for at least two generations of Japanese: he is great fun and has some powerful messages that transcend time — and borders!