Fancy decorating a train?
To celebrating the opening of the direct connection linking the Tokyu railway (which runs from Tokyo to Yokohama) and the Metro Fukutoshin subway line on March 16th 2013, Tokyu is holding the aptly named "Paint Train Contest". While you don't get to daub a locomotive with your own actual physical brush, you do have the chance to see your design adorning the exterior of carriages when they start running on the new line next year.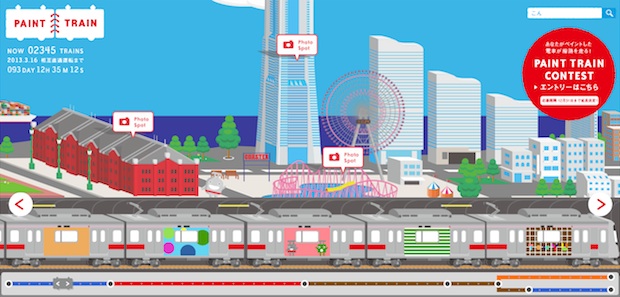 You can create and upload your design completely within the website, meaning even the none Adobe-trained (no pun intended) likes of yours truly will also be able to submit an idea. If that sounds like it might limit possibilities somewhat, take a look at the palettes, patterns and "stamps" you can play around with.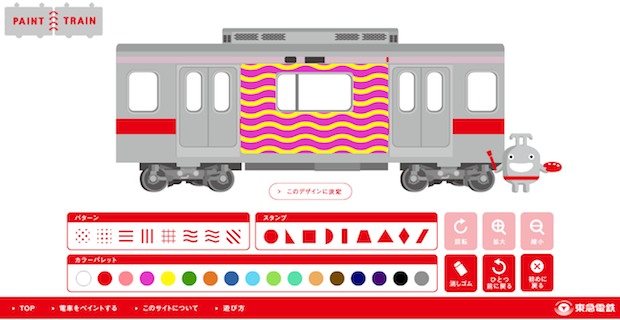 Submitted carriage designs then are showcased on the digital tracks on the website (running from Yokohama's Chinatown to Kawagoe), which can be previewed and shared by visitors over the usual social media channels.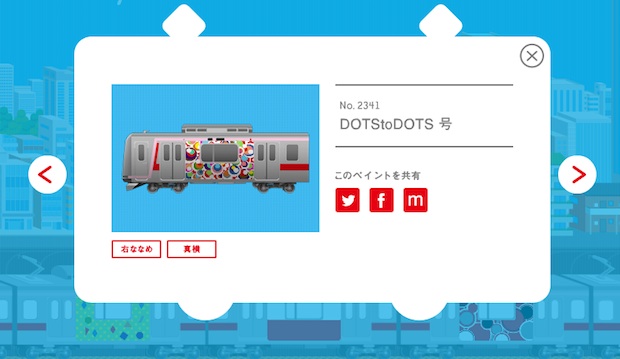 Applications are being accepted until December 31st. 16 people's designs will then be selected to feature on real trains. Currently there have been over 2,000 "trains" submitted.