What would a melody from a dying star sound like?
ALMA (Atacama Large Millimeter/submillimeter Array) is a state-of-the-art radio telescope developed and operated by 20 countries and territories across Asia, Europa and America.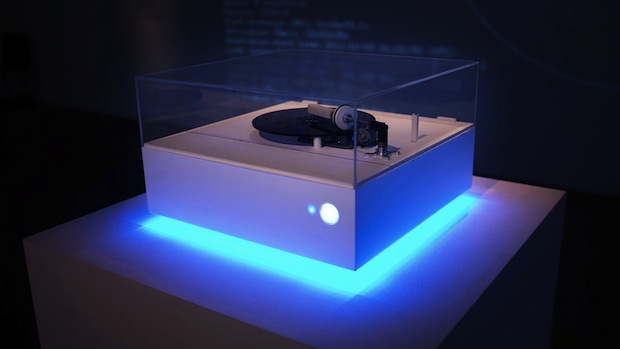 Connecting 66 parabola antennas deployed in the Atacama Desert in northern Chile, ALMA works as a giant radio telescope with a diameter comparable to the size of the JR Yamanote Line. It detects faint radio waves emanated by distant celestial objects to study the origin and evolution of galaxies, stars, and planets. Obtaining a clue to the origin of life is another goal of ALMA.
In 2011, ALMA observed radio waves from a dying star R Sculptoris. Made in collaboration with the Tokyo and New York-based agency PARTY, the resulting ALMA Music Box utilized this data, translating the 70 different radio images onto 70 musical discs, one for each frequency. In other words, the music for this music box is supplied by a red giant star 1,5000 light years away, a melody from a soon-to-be supernova.
As the makers told Wired:
As the disc spins around the player, little teeth pluck the holes and emit a twinkling sound. It sounds sweet, like a lullaby coming from the mobile above a baby's crib. But there's a sadness to it, too, perhaps because we know the star is in the process of dying out forever. As Masashi Kawamura, co-founder of PARTY, puts it: "It's made to sound like a requiem for the star in a way."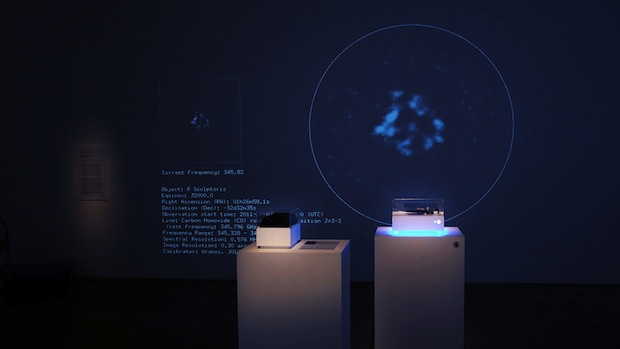 ALMA Music Box is a new kind of visualization project to try to find a way to make the uses of the ALMA telecope more accessible to non-astrophysicists. It is now on display at 21 21 Design Sight's "The Fab Mind" exhibition until February 1st.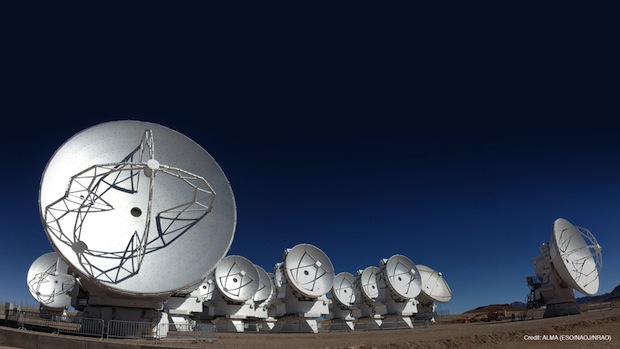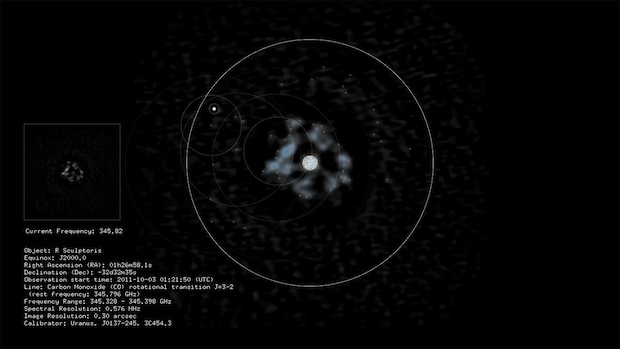 Impenetrable science projects in Japan often come up with very sophisticated ways to "advertise" their achievements to the public. NIMS (National Institute for Material Science), for example, has made a great series of videos called "The Power of Materials".