A major trend in the Tokyo art world over the past few years has been the temporary "art-jacking" of old buildings and facilities just before they are scheduled to be knocked down.
This was a major success at the former French Embassy, which allowed artists to take over every corner of its old premises for the extravaganza that was "No Man's Land" back in 2009 and 2010.
Trans Art Tokyo, whose current edition is running now, has been transforming old (and some new) buildings in the Kanda neighborhood with various art exhibits and events. This year includes a flying whale! The publisher Shogakukan also invited people to graffiti its walls as a tribute to its manga output over the years shortly before its building was pulled down.
This also extends to reclaiming the buildings on a permanent basis, such as the case with 3331 Arts Chiyoda, a former school that is now one of the capital's premier art centers.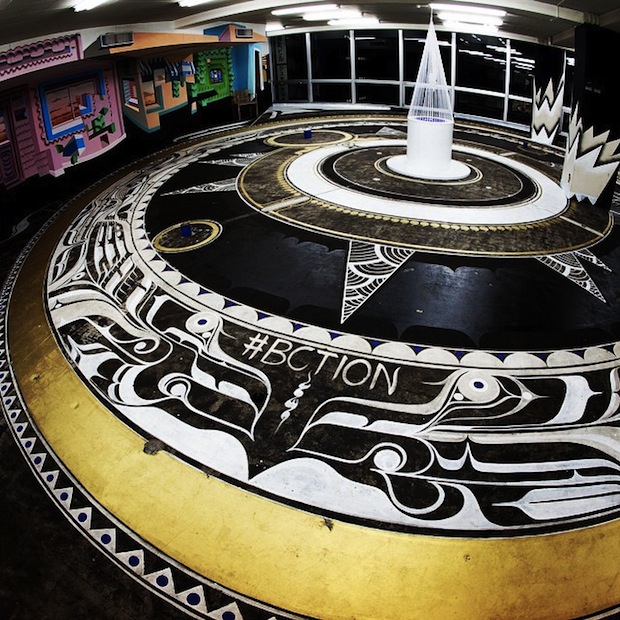 In BCTION some seventy artists and artist gropus have taken over all nine floors of a building in Kojimachi, central Tokyo, and turned the whole thing into a big installation shortly before it is going to be demolished.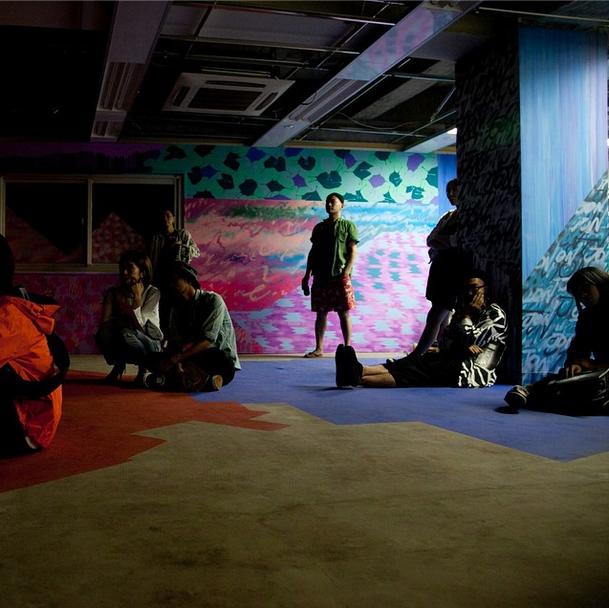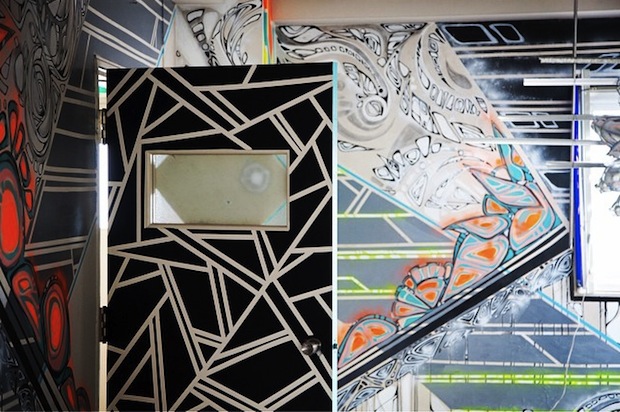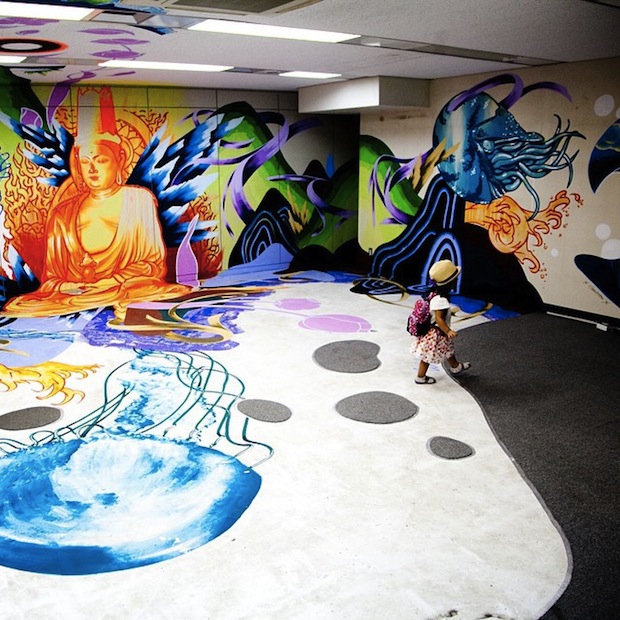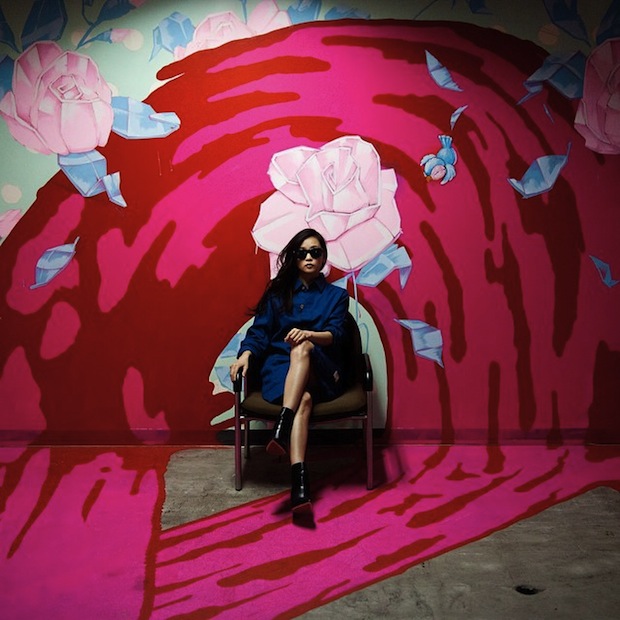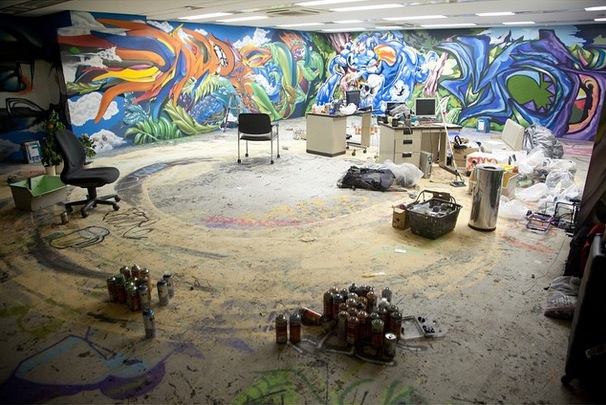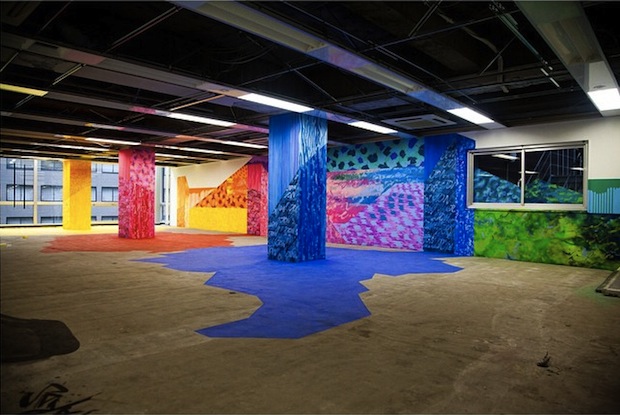 Increasing the sense of this being a secret event, visitation is by reservation only. Work on the installations began in August and then the main exhibition was for the first half of September. However, some events and "encore" exhibits are being held at the end of the month.
The main disadvantage to this is that BCTION has gone under the radar somewhat and did not get as much coverage as other similar art-squatting events in the past, which is a shame as the events and exhibits (so far) looked impressive.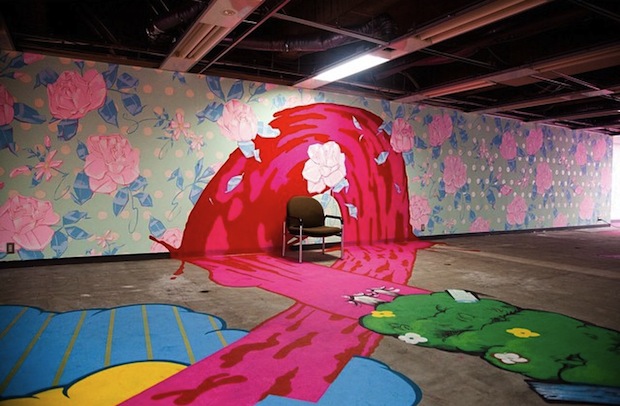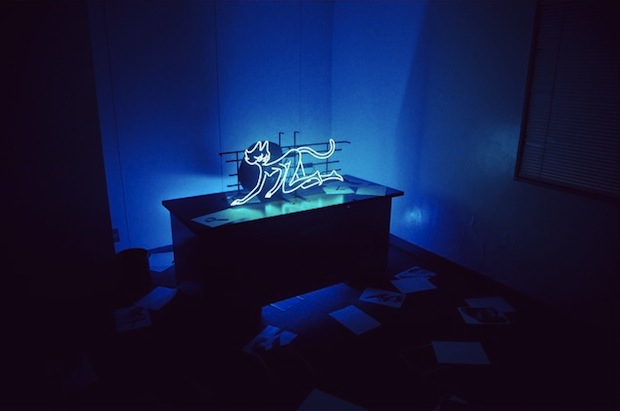 As the 2020 Olympics loom and bring with it a bonanza of new development works, many old buildings and districts will be making way for shiny new venues. While in limbo awaiting their fates, the spaces open up exciting opportunities for artists and designers.