Been there, done that. Sometimes it seems that fashion has little new left to offer. But then along comes another neat innovation that proves you wrong.
Fashion models strutting their wear down a red carpet catwalk is hardly new but when it's inside a commuter train in Tokyo, well, then it feels pretty original. On April 14th this is just what happened, with a fashion show being held inside a moving train on the Keio Inokashira Line between Shibuya and Kichijoji stations.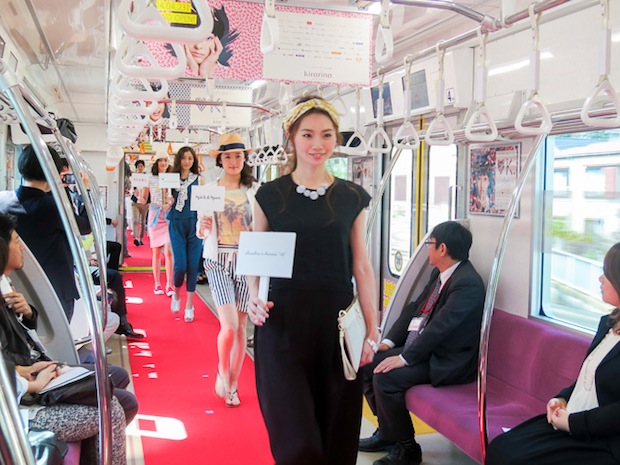 The event was a promo for a opening of the new Kirarina shopping mall at Kichijoji Station on April 23rd. The show used three carriages in the specially convened train, featuring 14 male and female models including Karen Michibata (sister of Jessica, the future Mrs Jenson Button).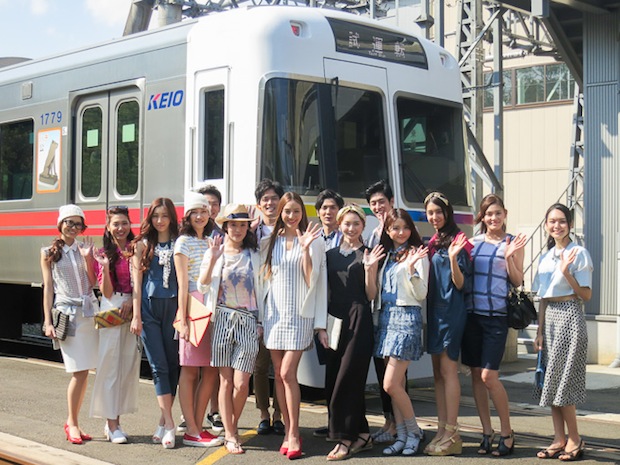 Although it wasn't open to the public, the models showcased apparel from ten stores in Kirarina to around 100 invited members of the press and industry insiders.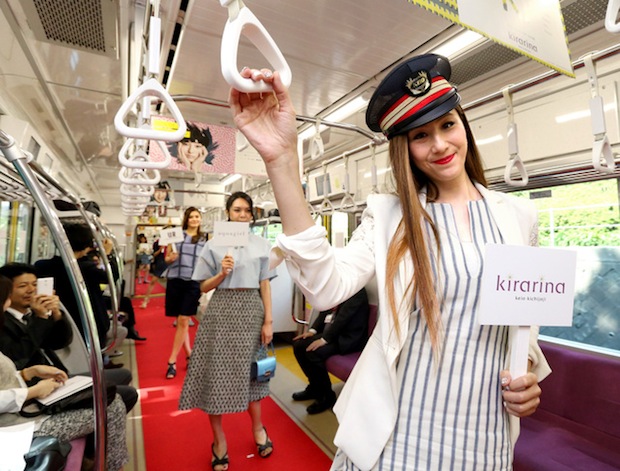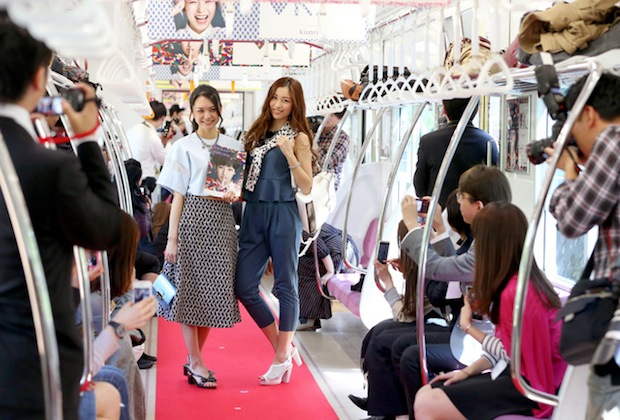 We would hope this becomes a regular fixture on trains around Japan. It would certainly be one way to liven up the daily commute to the office!
[Images via
Asahi
and
FashionSnap.com
]