JR East has announced the Genbi Shinkansen, a new train on the Joetsu Shinkansen bullet train line running between Echigo-Yuzawa and Niigata stations inspired by contemporary Japanese art.
The outside of the train is decorated with photos by photographer and film director Mika Ninagawa. Inside there are exhibits by prominent photographer Naoki Ishikawa. Other contributors include Brian Alfred, paramodel, Yusuke Komuta, Kentaro Kobuke, Nao Matsumoto, and Haruka Kojin.

The train will have only 103 seats, a third of the usual number, across six carriages, with one side of the train carriage devoted to display areas. In effect, JR East have converted the shinkansen train into a mobile gallery.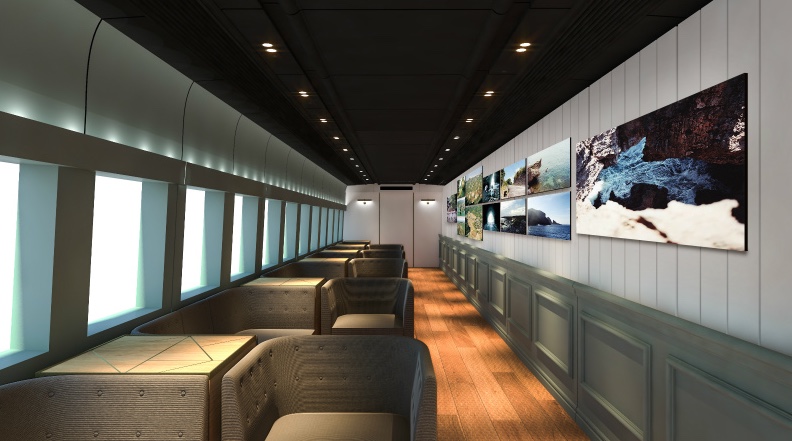 The choice of a "modern art" train for the Echigo-Yuzawa region rests primarily on one reason: the Echigo-Tsumari Art Triennale, said to be one of the world's largest arts festivals. The Genbi Shinkansen, whose name means "contemporary art", goes into operation next spring.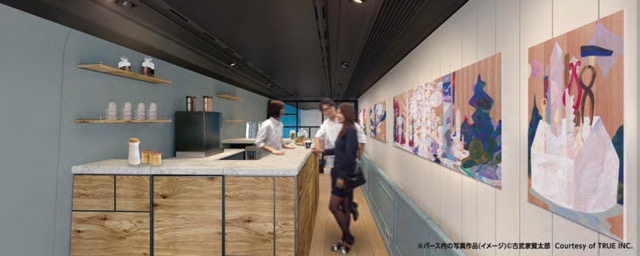 To be honest, we are a little tired of these constant train collaborations. Every month seems to bring a new one, each time jostling for headline space.
While some are undeniably impressive, such as the Ishikawa crafts train, others are a touch cheesy and incongruous, like the JR West Hello Kitty train. We are particularly bewildered by the need for Japan's most successful and technically lauded train, the Shinkansen bullet train, to indulge in these campaigns. The danger is that the globally acclaimed service will be degraded by cheap gimmicks.
In 2014, the Yamagata Shinkansen Line launched a train with tatami flooring and a Japanese-style foot bath. And earlier this year, an Evangelion-themed Shinkansen even announced for the Sanyo Line.