Being the season of the rice harvest, at this time of year there are lots of traditional festivals around Japan. Just this weekend (a long three-day holiday weekend) we saw several portable shrines (omikoshi) around Meguro and even in the heart of Shibuya.
But every year in early September there's another kind of festival hosted by students from Tokyo University of the Arts, one that is part art carnival though with plenty of nods to the same modus operandi of a traditional Japanese matsuri.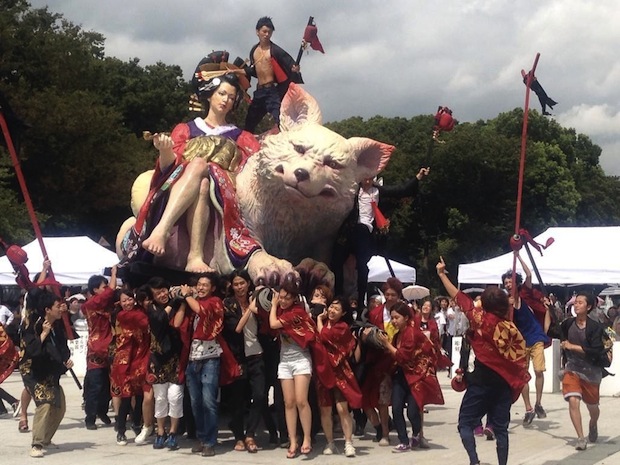 It's called Geisai ("Gei" means "arts" and comes from Geidai, the nickname for the college, while "sai" means festival) and the three-day festival always features elaborate (and huge) floats that show off the students' creative talents. There are also performances and music during the festival, with the events happening at the main campus but also spilling out into the streets of nearby Ueno.
The students compete to see which team has the best float as they parade them around, wearing colorful clothes that sort of resemble the usual garb that shrine-bearers at festivals usually wear, with some extra flourishes.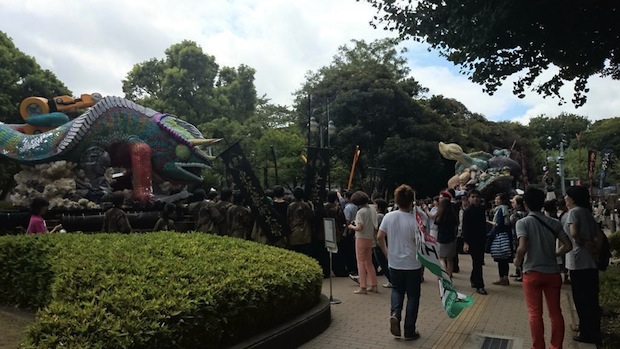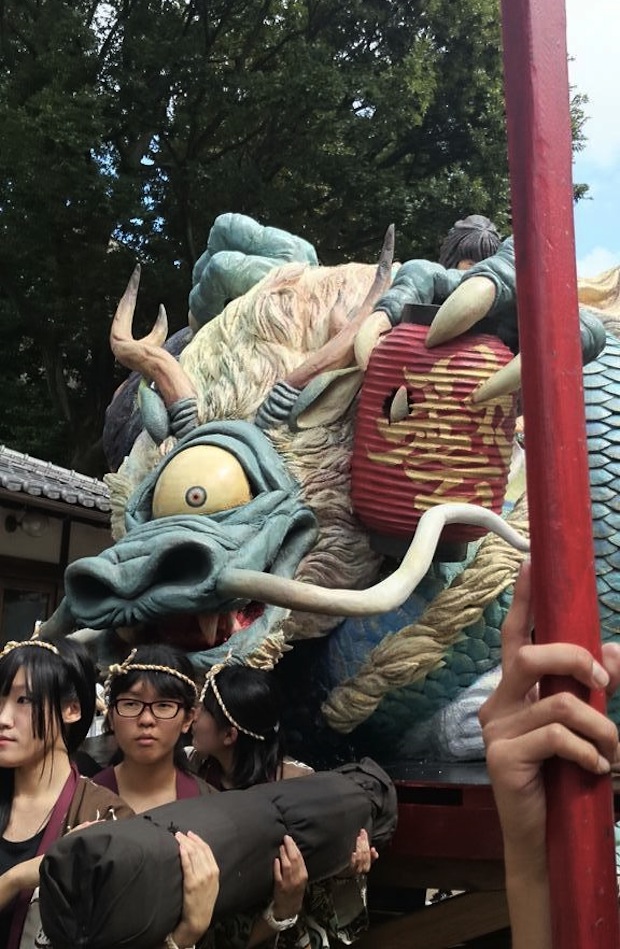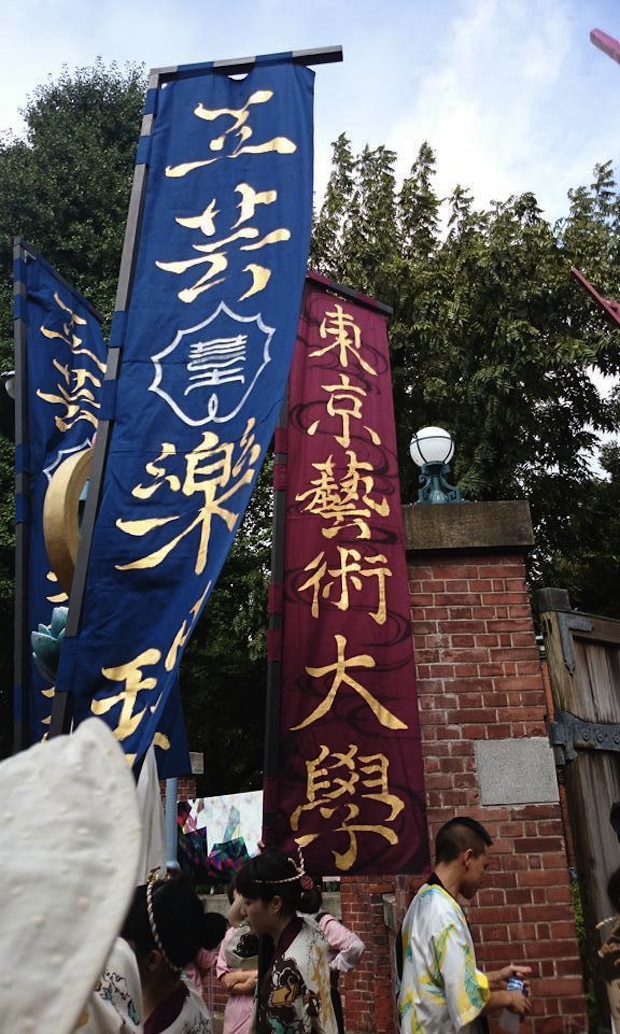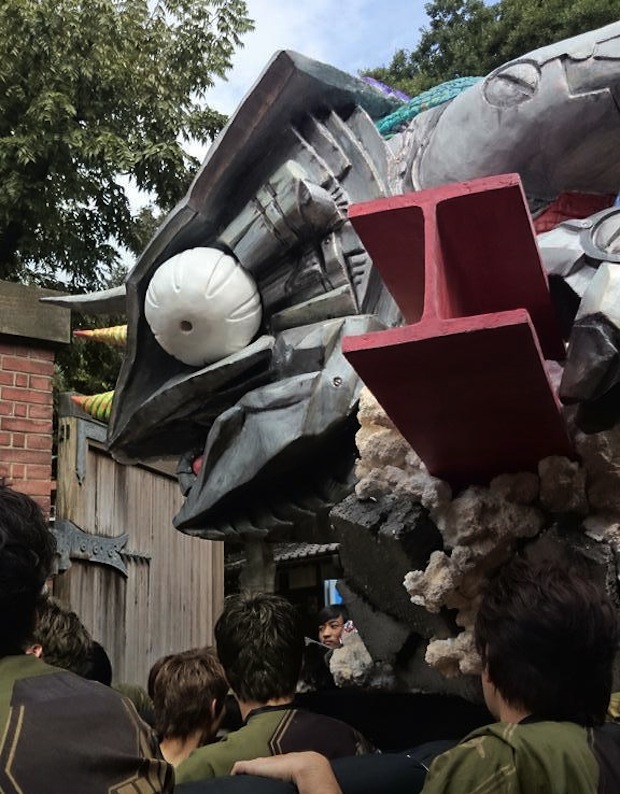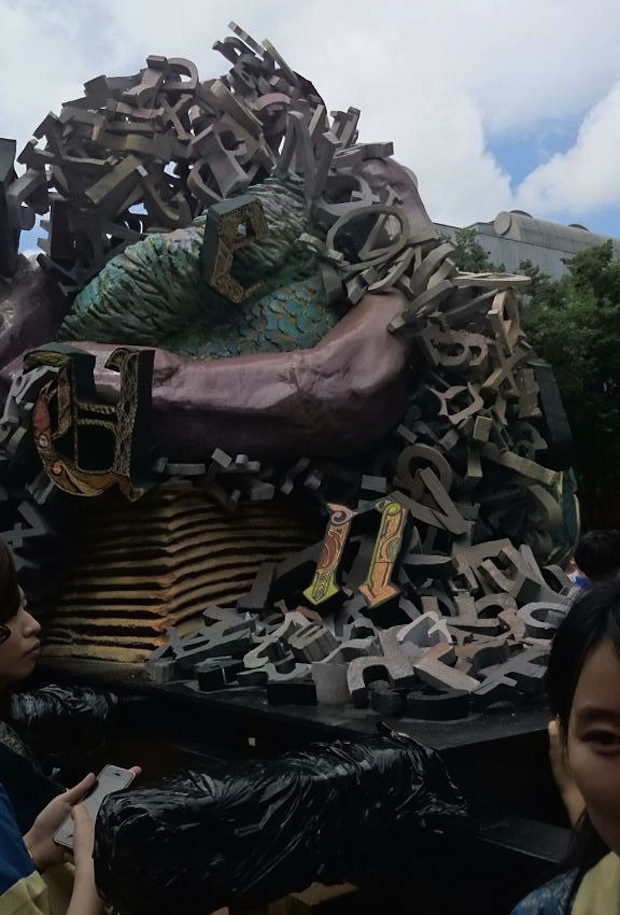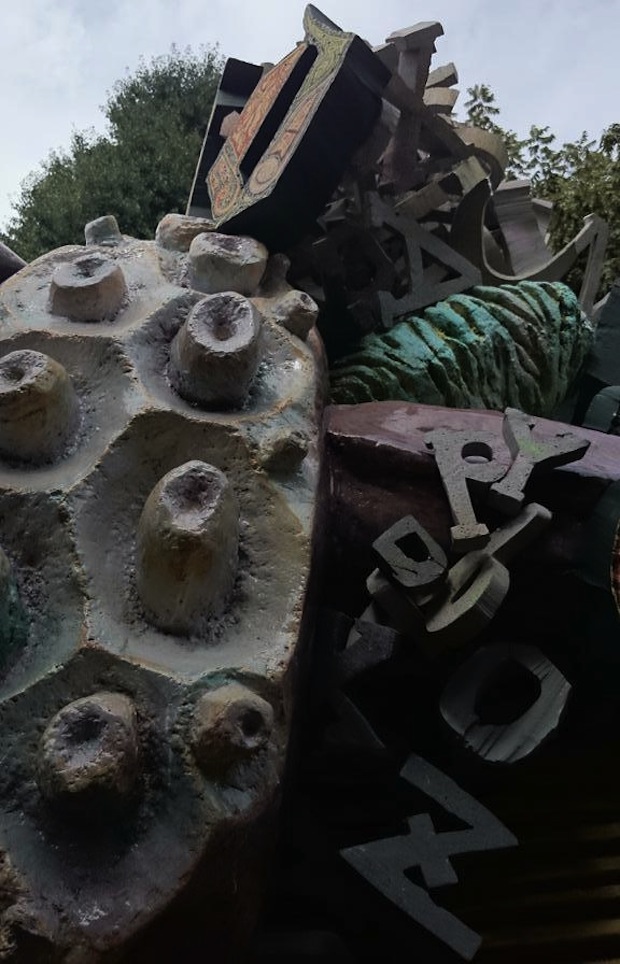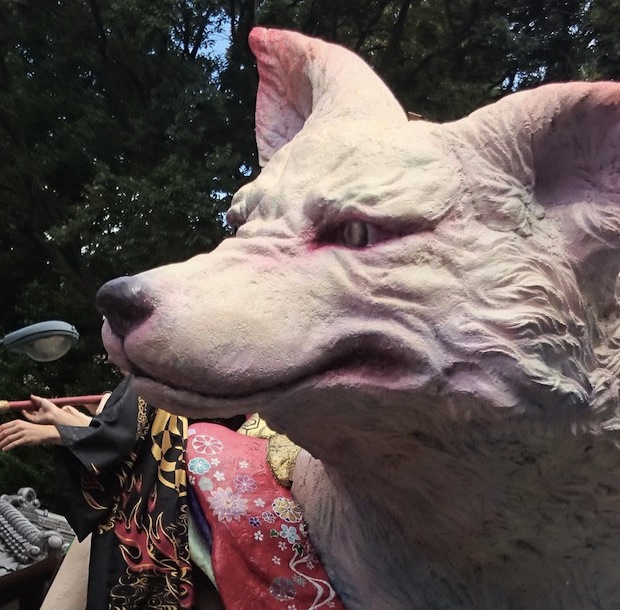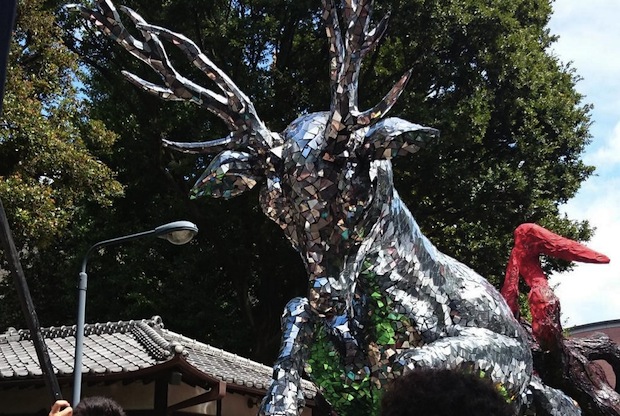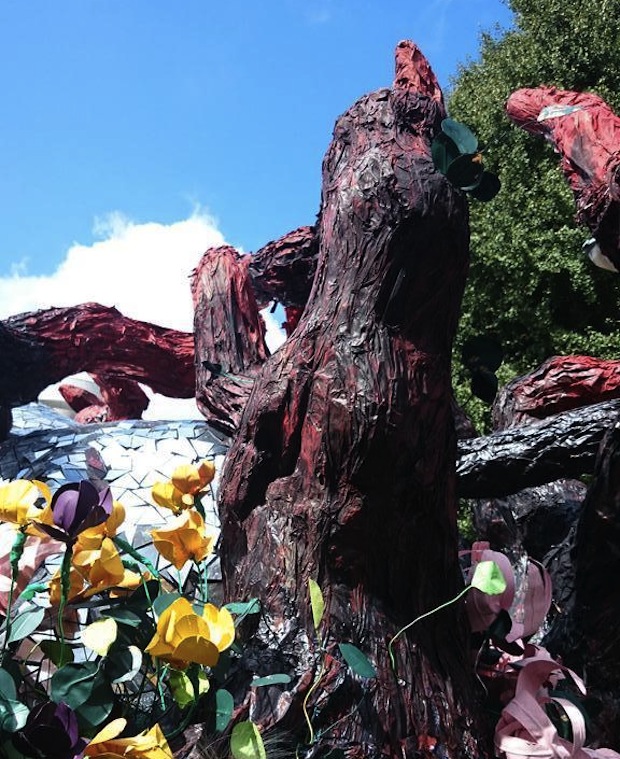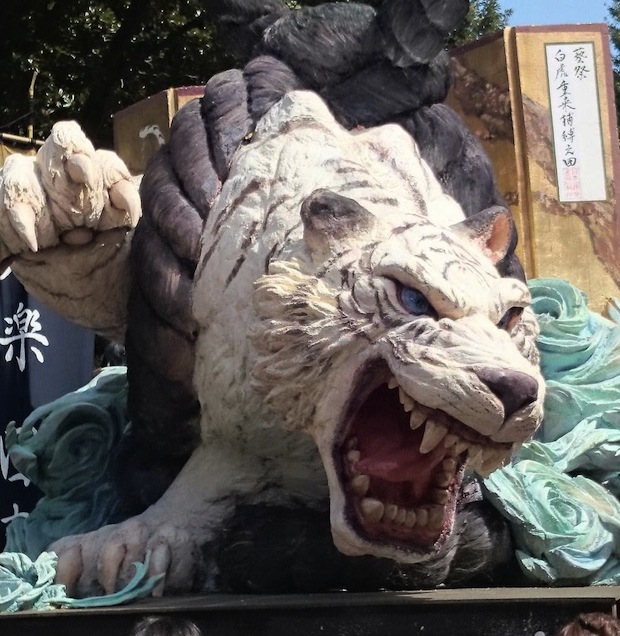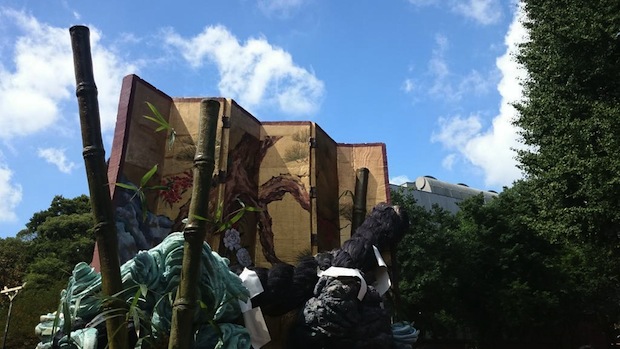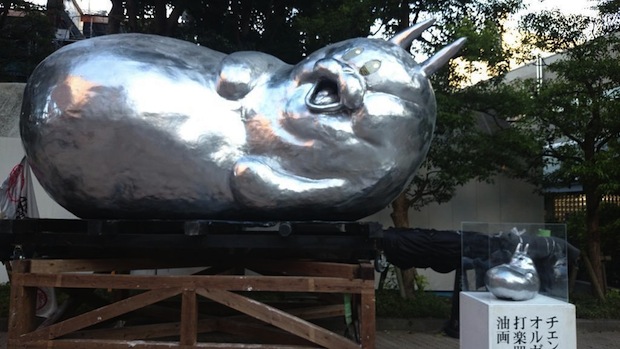 This tiger float was the winning entry in the festival. The mouth is amazingly well made.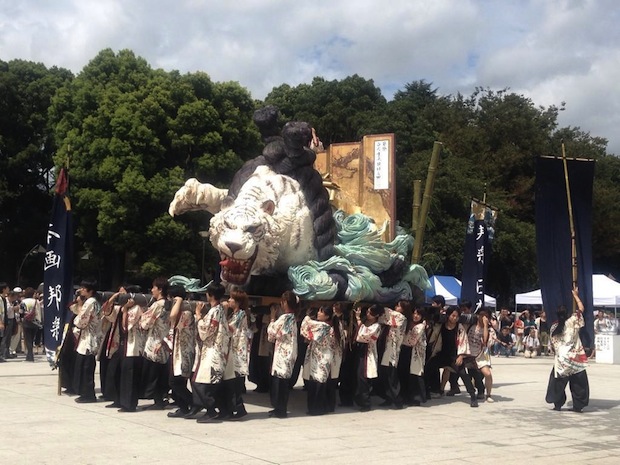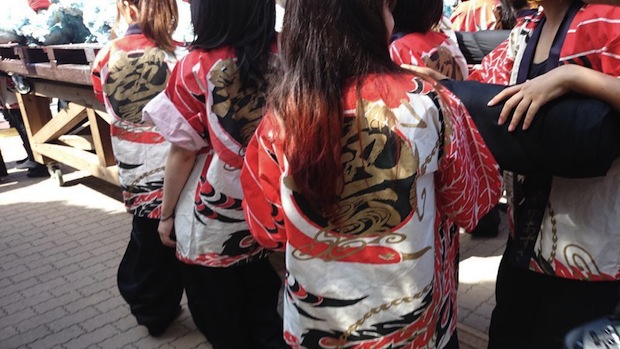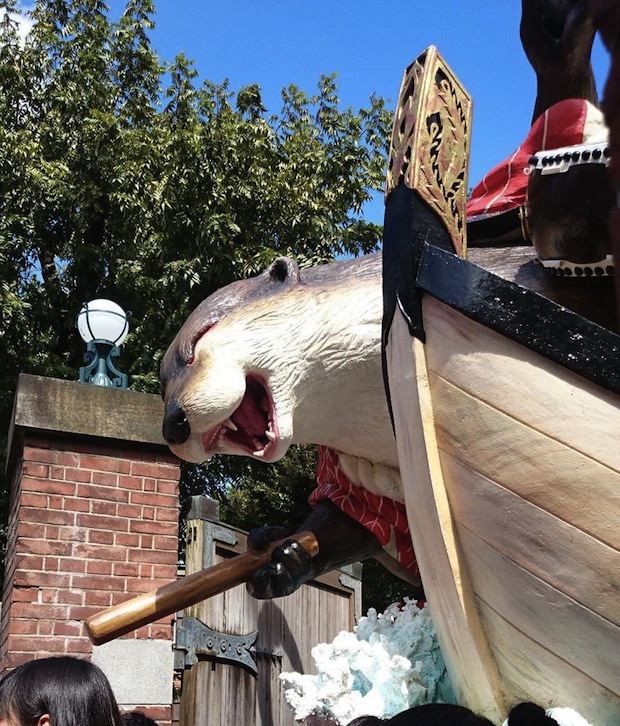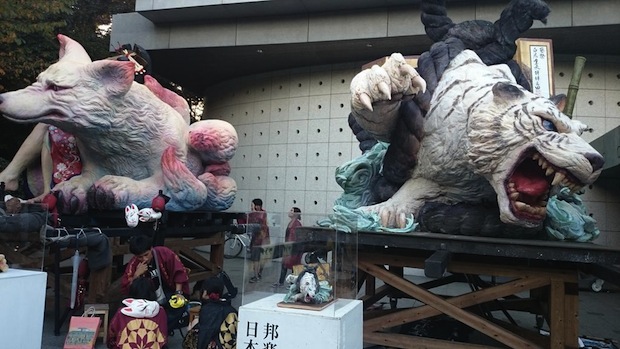 God knows what they do with the giant floats after the festival is over, though.
Also check out Tokyo Art Beat's photo report on a Geisai event a few years ago.
[Images via
NetGeek.biz
]