Heading to the beach this summer? Of course, you'll need a beach ball.
But does your beach ball light up?
No. This one does, though. The Green House Beach Ball Inflatable Waterproof LED Solar Lantern is just as awesome as it sounds.

It floats. It lights up. It charges itself by sunlight. It collapses flat!
Just blow it up and then turn it on. You can hang it up, leave it on the ground, let it float in the bath or in a pool… Just as long as you don't fully submerge it, you shouldn't have to worry about leakage or damage, so it's great for having in the garden during night parties (on the grass, by the pond) since the odd splash from a drink will be fine and even morning dew on the lawn won't affect it.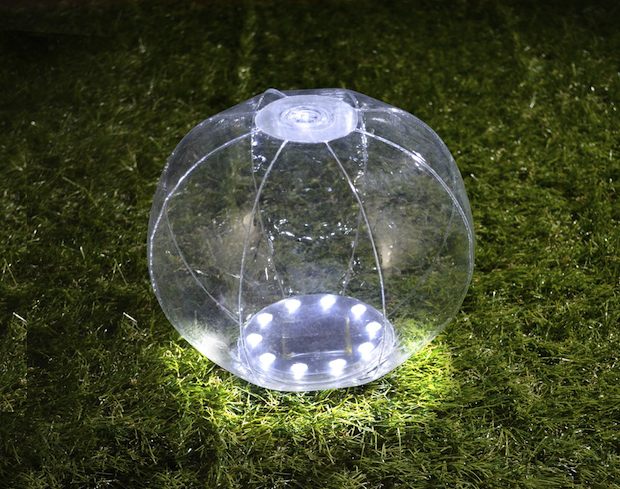 Gizmodo featured the Luci Hands On last year, a cheap inflatable LED lantern, but we prefer the design on this Green House one. It's a beach ball!
A full hour of sunny weather gives the Beach Ball Solar Lantern enough juice to go for 5.5 hours (on low setting), and on a full charge (around 20 hours) it can stay bright for up to 17 hours.
While not quite as cool as the Balloon Lamp, we reckon this will be much appreciated by folk with big gardens or people who like to go camping. There are two slightly different color versions (clear or white).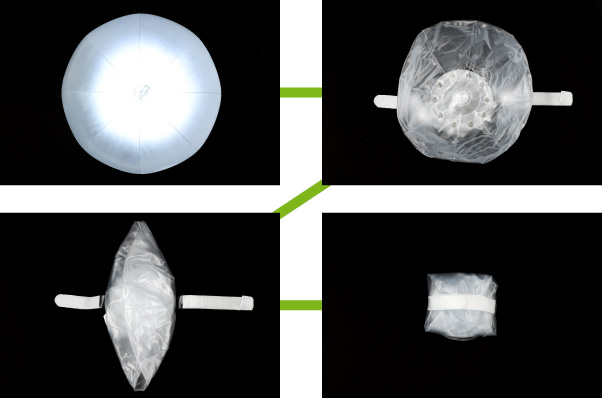 Get the Green House Beach Ball Inflatable Waterproof LED Solar Lantern on JapanTrendShop.