Mt Fuji, being not only the tallest mountain in Japan and also a symmetrical beauty of nature, has always lent itself to being a motif for artists and designers to exploit. Perhaps starting with Katsushika Hokusai in the nineteenth century, perhaps no other landmark in Japan has been so reproduced and commodified.
This only increased when Fuji was given UNESCO World Heritage status last year amid a frenzy of self-congratulatory media coverage. The result is that it seems everywhere you look there are Fuji-themed products. Sure, some are tacky but a few of them are very good quality indeed. We are particular fans of the Fujiyama Beer Glass.
Now one of the top names in Japanese fashion Issey Miyake has got in on the Fuji craze as part of the five-year anniversary celebrations of its Aoyama store move.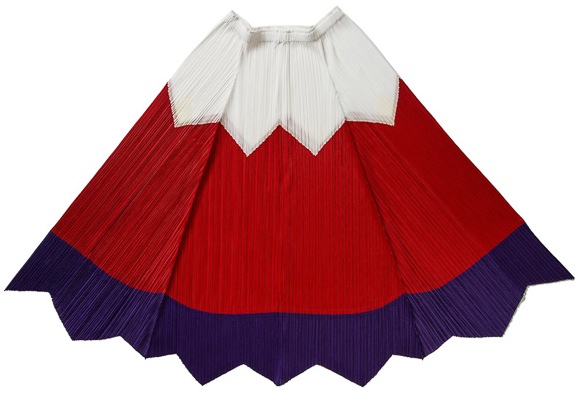 The Pleats Please Issey Miyake series are only available from the brand's Aoyama branch and focus on Mt Fuji and Otafuku motifs. The Mt Fuji design is for a rather snazzy skirt, available in three colors for ¥34,000 ($312).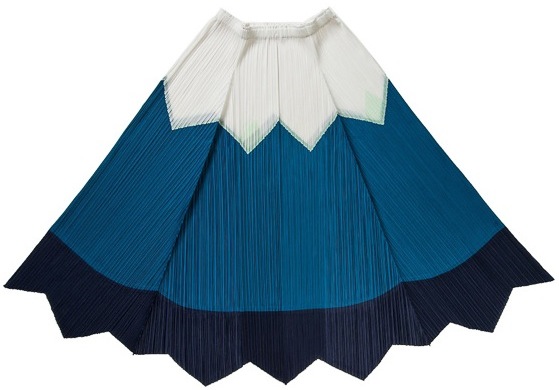 Issey Miyake have also created some t-shirts with motifs of Otafuku, the female version of the folk character Hyottoko and another icon of Japan. The Otafuku t-shirts come in two colors and two designs, costing ¥16,000 ($150).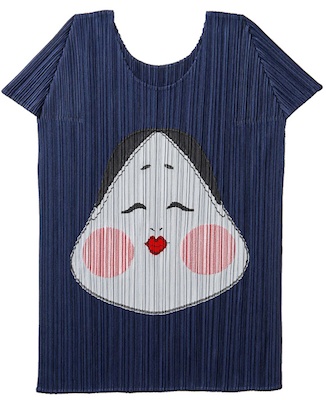 For more modest budgets (and more practical functions), we recommend the Nippon-Ichi Fujisan Umbrella. This is also a combination of Mt Fuji with a design label, this time Nippon-Ichi (Japan Market), a label by Yu Nakagawa focus on crafts with a contemporary chic twist.
Here the canopy of the umbrella is decorated with the snow-capped Fuji peak as seen from above — it's a classic image of Fuji — and if you look closely, you'll see that the image is actually composed of mini triangular Mt Fujis. The name "Fujisan" here is also a clever Japanese pun, meaning both "Mt Fuji" and "Fuji umbrella."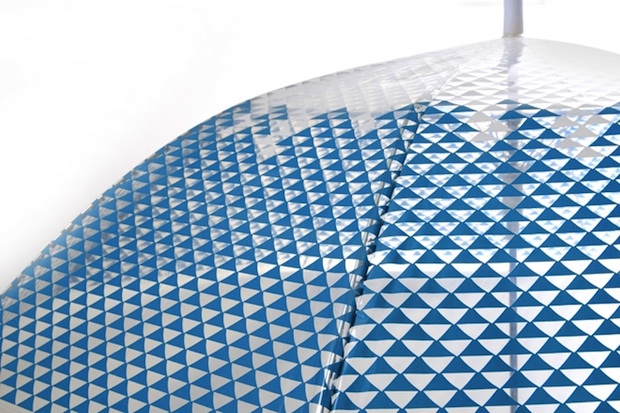 Available from JapanTrendShop.