Publisher Kadokawa opened the beta version of Comic Walker Global on April 27th to be a platform for promoting the work of overseas manga artists.
Comic Walker already launched in 2014 as Japan's premier official (i.e. not pirated!) online manga service, offering a vast library of titles and translation (into English or Chinese) options. It also started programming manga original to the digital service. The aim was to achieve 100 million page views by the end of the first year of operation.
While we're not sure if they achieved that or not, Kadokawa's confidence is obvious from how they have made good on their international aspirations, especially in the Asian region.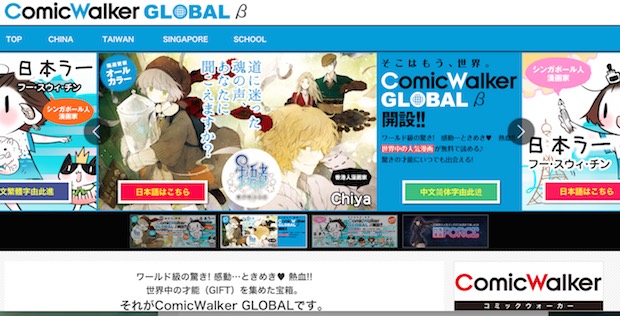 The Comic Walker Global site includes the work of popular manga-ka like Chiya, Foo Swee Chin, and more.
And the best thing about Comic Walker Global? It's free to view on your smartphone (Android and iOS), tablet or computer via the dedicated app.

It now offers Chinese-language options and English is planned for the future.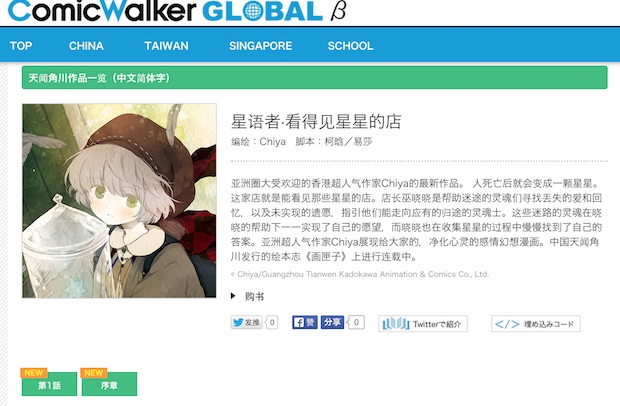 Currently there are only 9 manga titles available, though with the gradual growth of overseas manga, US graphic novels and bandes dessinées in Japan, we can expect the portfolio to expand quickly from the summer.