After the Tohoku disaster, we have all become a bit more conscious of the "gear" needed in an emergency. Bottled water. Warm clothes. Geiger counter. Hardhat.
In Japan, schools and companies typically have a supply of helmets to protect people's heads during earthquakes. Most of these are standard hardhats, usually in a bright color and pretty ubiquitous in design.
But why be boring, even when you are keeping your head safe from falling objects?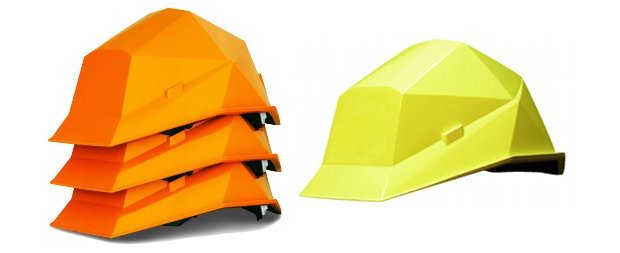 That's where something like the Kakumet by yellow inc. comes in.
It's a geometrically themed designer helmet, with these funky contours that not only look a bit different (a touch of the Stormtrooper?), they also make it easier to stack more helmets — particularly useful in space-strapped Japan.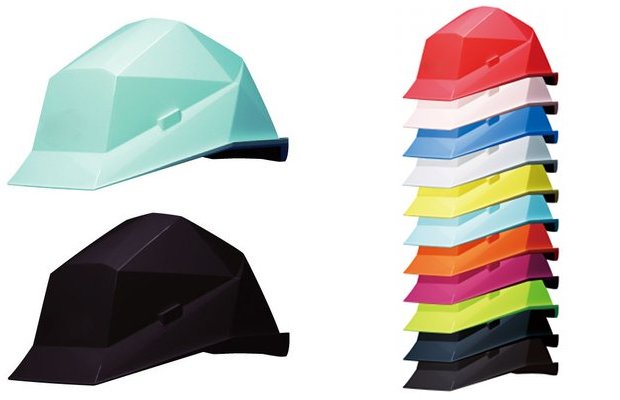 We love the shape and the numerous colors, not to mention the opportunities it offers for customizing.
The makers sell plain Kakumet hardhats but can also add corporate logos for extra effect. Many external designers have been stepping in and creating new versions of the Kakumet for certain clients.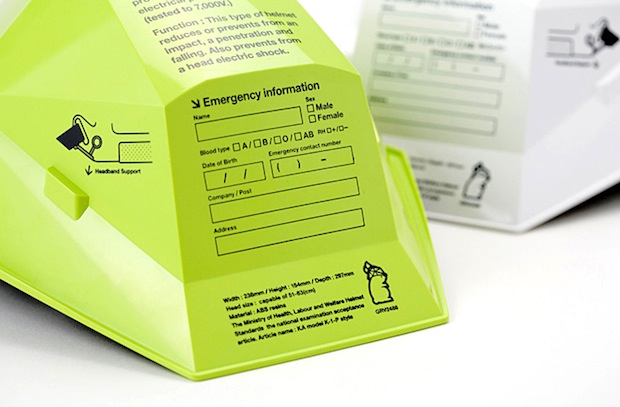 There is a great one by Groovisions with quasi instructions and an "emergency information" form on the helmet, plus a fun "calm down" version for Gearholic.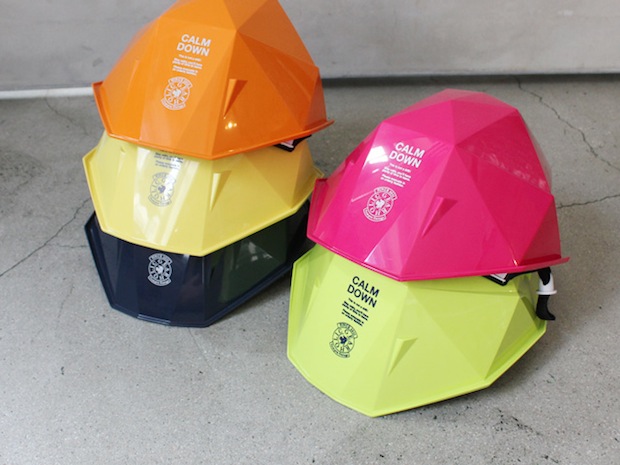 Japan has long had a flair for how to turn ordinary hardhats into something really special. Consider the helmets that all the various radical activist groups wore during the political upheavals of the Sixties and Seventies. Each had its own insignia and markings to indicate which group or "sect" the wearer belonged to. Take a gander at all the multitudes of design below.