An actor is someone who acts. A dancer is someone who dances. A singer is someone who sings. They all get paid to do what their job title claims, but when it comes to singing, we tend to become more tolerant. It's OK that singers don't sing on stage, right? Well, maybe not anymore.
On March 5, a TV producer at Fuji Television Network Inc., Shin Kikuchi openly declared on his blog an end to lip-syncing in his show, Music Fair, to follow the same rule in his other two music programs, Bokura-no-ongaku (Our Music) and Domoto Brothers. He says that the decision was unanimous and that any professional singers should be able to sing live. While this movement might make us appreciate live performances of those who CAN sing live on stage (which by the way don't seem to exist that many in the current Japanese music industry), traditionally in Japan we have never been so critical of singers not using their voice on TV.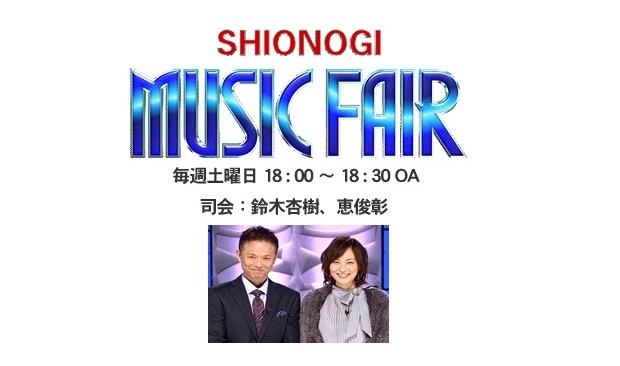 Source: Fuji Television Network
After all, watching TV is a passive experience and we can change channels anytime if we don't want to see singers lip-sync in a show. We might even be a little sympathetic to hundreds of poor idols out there, who have to dance and sing all at the same time. Because their schedule is so tight, they don't have time for such training anyway.
So why are the Japanese so tolerant of lip-syncing?
One possible reason is that in Japan, the level of professionalism required and expected of singers is not very high to begin with. One notorious case I remember is Arashi singing in FNS Music Festival, a live music show aired on Fuji TV Network back in 2011. Arashi undoubtedly has become one of the biggest pop groups and dominated the Japanese music industry over the past decade, together with the female idol group, AKB48.
Ironically, what made their performance so controversial was not that they lip-synched — but rather that they actually sang live AND sounded completely out of tune. People immediately fired up comments online: they either mocked at Arashi's poor live performance or backed up the idols for their diligent effort to finish the song despite having "technical problems" backstage. What really happened was not the question (the auto-tune was not working). The controversy surrounding this incident made me realize that in general, we don't want to see people suffer on stage.
As the current Japanese music industry is in large part made of idol groups, what we expect from their performance is not their singing but merely their appearance — looking good on camera. (Plus some dancing, perhaps.) Considering that Beyonce's alleged lip-syncing made huge headlines in the US, we could say authenticity is much more valued overseas even if it results in mediocre or even poorer performances.
The bottom line is, we just want to be entertained. If their singing is so bad, I would rather see them lip-sync and appreciate their music more. In this music video I recently found on YouTube, Rola, a Japanese model who's also known for her supposedly "innocent" use of tameguchi slang, lip-syncs to Carly Rae Jepsen's smash hit "Call Me Maybe".
Why is she doing this? Is she trying to impersonate Jepsen? Personally, I don't get this, but if the attempt was to show how easy it is nowadays for anyone to be a "singer", then maybe Kikuchi was right. We should have been more critical.