Tirol are one of the funkiest of local sweets and likely one of the most "Japanese" due to their compact size and pop design wrapping.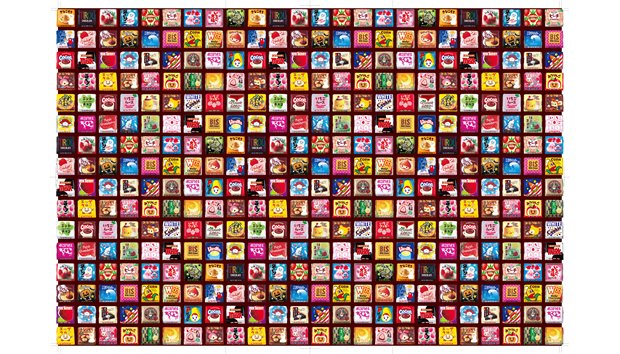 They can usually be found temptingly in a small cardboard tray at the counter of convenience stores, ready to be plucked up between greedy fingers during your transaction as saccharine last-minute impulsive purchases.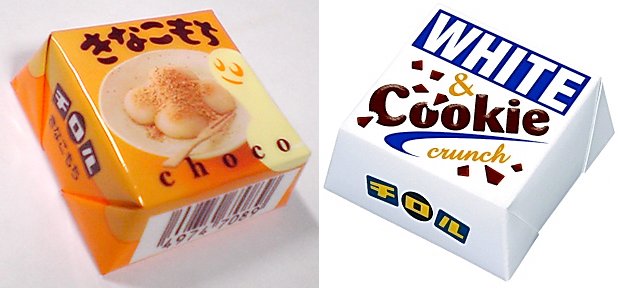 These days they are a little pricy and a single mini block can set you back ¥20. I remember the days when it was half that!
They come in lots of flavors (from cookie to chocolate, takoyaki and more!) that change regularly but always maintain that distinctive small square shape.
I used to work for a web design agency and to celebrate for a company party, they made small mountains of customized Tirol, with the company name and logo printed on the miniature wrappings.
Well, now individuals can almost do the same thing by customizing your own Tirol with the aptly named My Tirol online order and delivery service.

You first choose ten chocolates each in three kinds from a choice of five, plus you can select what flavor center filling and bottom layer you want. Then you can choose the wrapping you prefer, each one special and not normally seen amongst the pantheon of other Tirols out there in stores. There is also a version with a blank bubble for you to enscribe a message on each sweetie (we reckon this one will be a very popular choice).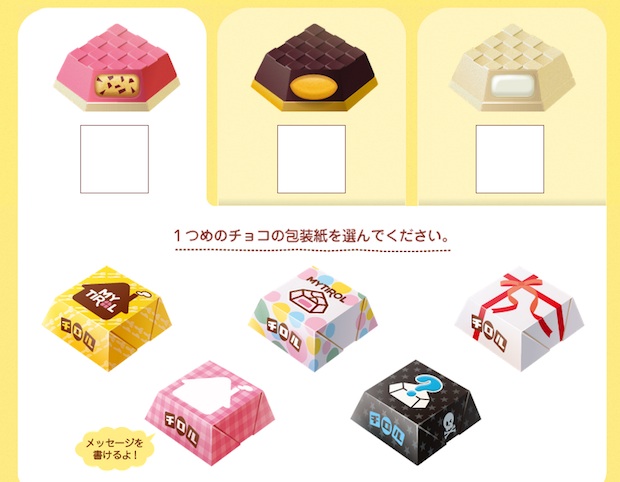 One set of 30 blocks costs you ¥2,680 ($34), which is quite a lot per square sweet (plus there are small postal fees) but what a great present this would make for someone!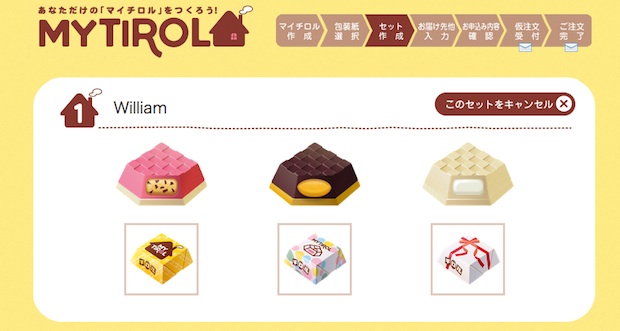 It's a shame you can't get them to print special wrappings for you with the same service — say, for orders of over 100 blocks or something — though this is still a great way to customize your own original flavors.