Outspoken Osaka major Toru Hashimoto has become the latest person to weigh into the dispute over Takeshima, the islands claimed by Korea and known there as Dokdo or Tokto.
In a public debate on September 23 he criticized Korea for using force in the Fifties to try to claim the islands, and for holding thousands of fishermen.
Hashimoto is no stranger to controversy and has invariably insulted or inflamed everyone from people with tattoos to teachers, civil servants and many others in the course of his mercurial career.
He recently formed an alliance of regional politicians, the Nippon Ishin no Kai, which is aimed at taking things to the national level. It includes a "training academy" for young wannabe legislators.
Hashimoto's suggestion this time, however, judged by his usual standards, seems fairly restrained. "To try to change the facts of control by force is impossible… It is necessary to change tracks by appealing to the ICJ and taking things into the line of how to jointly manage [the islands]."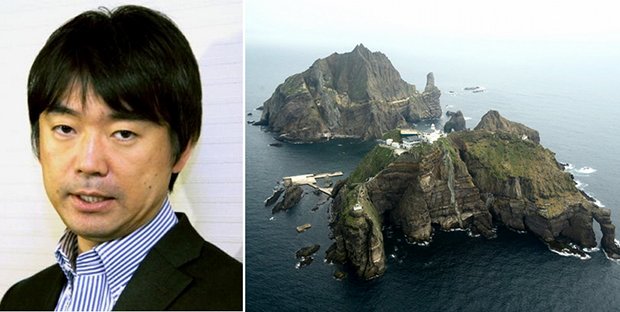 In all fairness, this may be the only solution at present. However, it is uncertain what Osaka's Zainichi Korean population thinks. The ethnic group is more numerous in Osaka City than anywhere else in Japan.
Hashimoto was first a celebrity lawyer and has used his fame to push at times brutal reforms through the Osaka legislature, cutting public servant salaries and the budgets of cultural institutions. As a former Osaka resident, it pains this blogger to see museums and other organizations forced to close, but then large swathes of public employees were also grossly over-paid and have rightly been made to pay the price for tackling the prefectures massive debts.
However, Hashimoto also has a very slippery relationship with his own past. His father is reputed to have been a minor member of the Yakusa mafia and part of the old Burakumin (or Dowa) undercaste, who are relatively numerous in certain parts of Kansai.
Whereas it is common for politicans abroad to play the race card, Hashimoto (whose name means, perhaps significantly for a Burakumin lower caste, "under the bridge") has very much not sought any mandate based on his own background. In fact, he has been accused of denying his roots. He has even cut the budget of Osaka's very well-meaning Osaka Human Rights Museam by 20%, an educational facility which focuses on the Burakumin issue (and is located in one such area in the south of the city). The museum may have to close next year.
Hashimoto, meanwhile, has been touted as a future prime minister and is popular amongst younger voters.