Sometimes it seems there is a cafe for every theme in the pulsating, organic mass that is the city of Tokyo. From cat cafes to robot ones in Kabukicho, Gundam eateries, maid cafes and more… every subculture or hobby seems to get its own bistro of some kind.
We recently stumbled upon the Thunderbirds Cafe in Jimbocho of all places, a strange location for a strange place. We would have thought that somewhere in Akihabara would have been more appropriate for something paying homage to a Sixties puppet science fiction show but then, perhaps with the demographic, salaryman town is a better choice.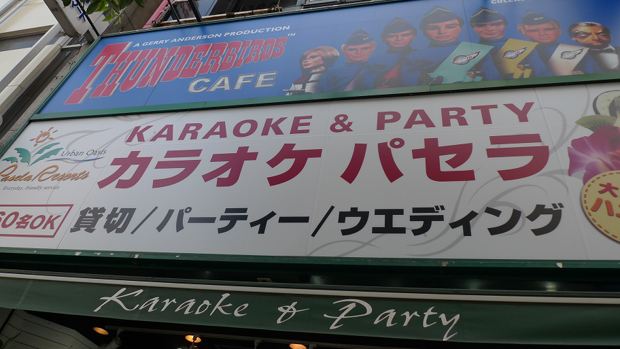 It has been created by Pasela (with licensing from Gerry Anderson), known for their themed karaoke venues. You get to it by going into the basement of one their karaoke complexes, pushing through layers of fake foliage (you are entering Tracy Island of course!) before prizing open the air-lock-style doors.
Inside you are confronted by a model of one of the show's heroes in a "rocket", and then several tables, including ones in "pods" based on each of the famous Thunderbird machines, which are also on display in replica form. This is a fan boy's dream come true.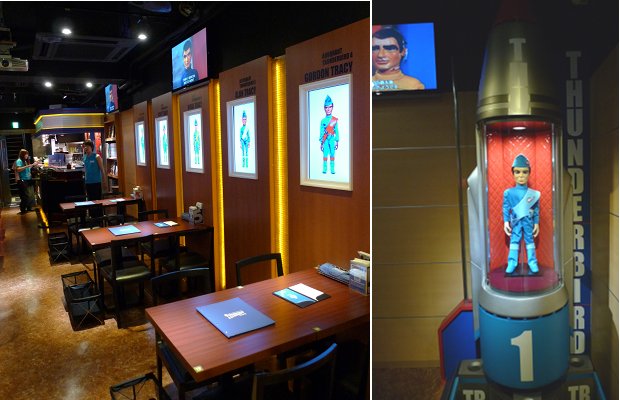 On the opposite side is a TV always playing episodes on loop (random excepts from the soundtrack also continues out of the restaurant's speakers, slightly jarring if you want a quiet bite to eat).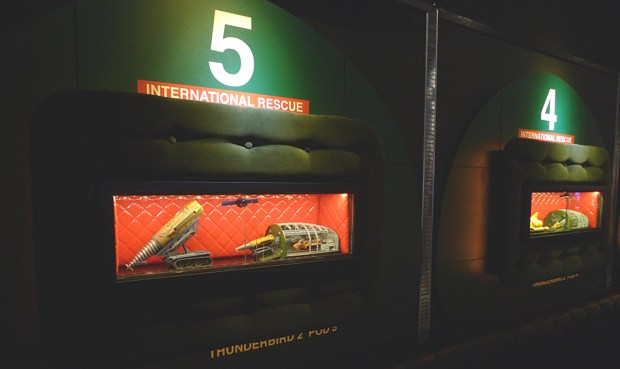 The upholstery and design of the place is quite nice and new (it only opened earlier this year). It might be kitsch but it's been done with a budget of reasonable levels, it seems.
The menu is standard Tokyo cafe fare, though they have attempted to create or match a dish with as many countries around the world as possible (after all, this is "international rescue"). The food also comes with Tracy Island-style palm tree decorations.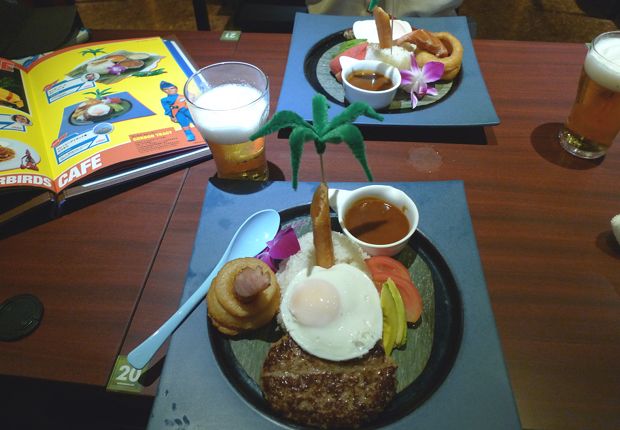 The staff also give you a chipper Thunderbirds salute when they take the order and pepper the customary keigo with "stand by" and other snatches of quasi-dialogue from the series.
We asked the manager about the clientele (there were only three other customers when we were there) and he said that it is mostly older fans of the original franchise and often people who work in the area.