Almost no sight says "Tokyo" more than Shibuya's "scramble crossing", the immense intersection in front of the Hachiko exit of the station in which multiple banks of pedestrians converge on each other like a battle scene from a movie.
Trying to weave through the crowds can be tricky, especially as many are tourists or visitors intent on taking pictures, and trying to take an unusual diagonal route across the flow can literally feel dangerous at times.
These days we are all glued to our smartphones, perhaps especially in Shibuya since we are searching for that hard-to-find store or bar. This reduces vision to a twentieth of what it is ordinarily, meaning you are much more likely to collide with other people or objects, or fail to spot hazards. Phone carriers campaign for their customers to use their products responsibly and safely, and this includes walking while using your trusty friend to search, mail or chat.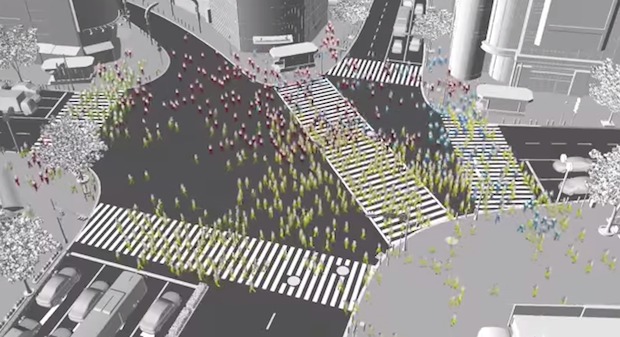 How many times have you sighed when someone almost ran into you because they were doing something on their handheld screen, or when you have been held up by someone in front moving at a snail pace due to being preoccupied by sending an email?
As phone carrier NTT DoCoMo say:
One in five people texting while walking are involved in an accident or injuries.
Staring at the smartphone screen while walking distracts your attention from what is going on around you and is very dangerous.
And it is not only dangerous for you, but there is also the possibility of causing other people to be in a major accident.

…However,
Today, there is no end to the number of people text while walking.
Well, this video might very well increase awareness of this most modern of problems.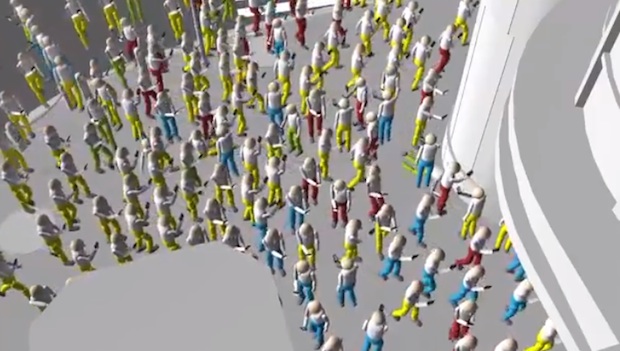 What would happen if all the pedestrians using the famous crossing at Shibuya were all simultaneously looking at their phones?
Well, NTT DoCoMo has created a minor internet meme with this video simulation of that scenario. Since March 28th the video has been viewed nearly 2 million times.
The simulation calculated 1,500 pedestrians walking at speeds of 3, 4 of 6 kph. The pedestrians were created at the average height and weight for Japanese people.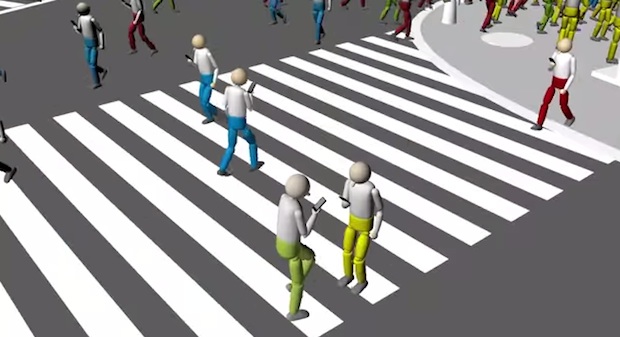 The video then shows the "chaos and comedy" in the 46 seconds until the lights turn red again, all recreated in memorable SIMs.
The results?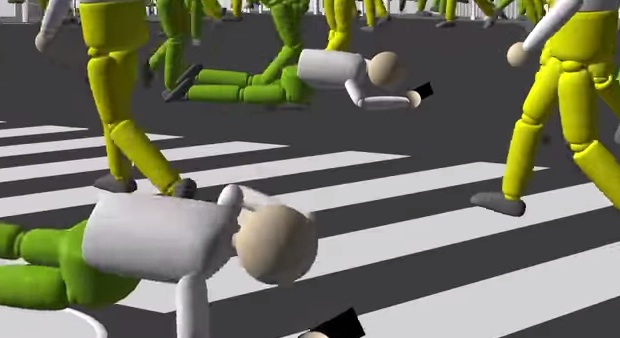 446 collisions. 103 people falling over. And 21 dropped (and damaged) smartphones.
Less than half the pedestrians made it to the other side of scramble crossing without incident.
So… you have been warned!