The Sony Building in Ginza recent saw big lines to get your photo taken with a certain person. A celebrity? A hunky guy?
No, it was Toro Inoue (aka the Sony Cat) from Doko Demo Issho, the Playstation game that went on sale first in 1999.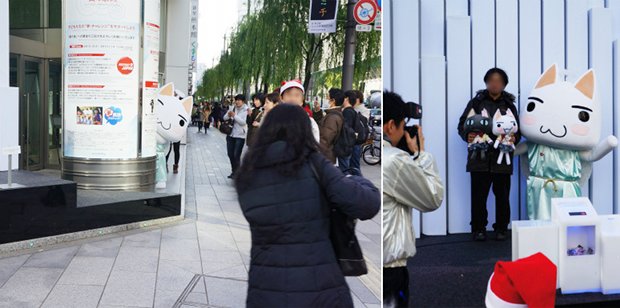 Despite dating from the veritable Dark Ages the annual the Ai no izumi (Fountain of Love) events are still popular, a charity program that Sony has been running since 1968.
Toro fans were braving the winter chill to line up and get their snap with the character. Foreigners, of which Ginza usually boasts a fair few, were also keen to jump in front of the cameras for a pose with Toro.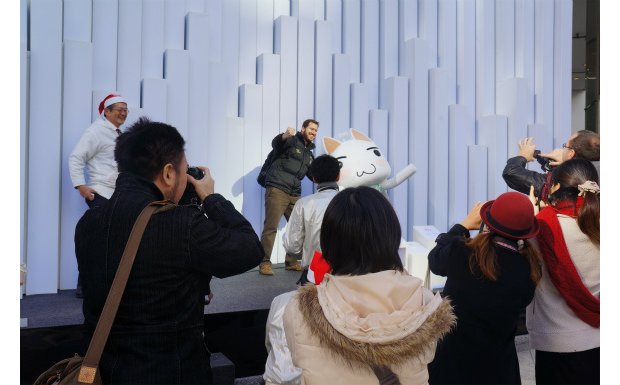 The Ai no izumi program this year also features as its main highlight some aquatic themed illuminations, Crystal Aqua Trees. They looks amazing!
On the Ai no Izumi website Sony is also donating 1 yen per click (the blue button at the bottom) to charity.
In spite of Christmas, Sony doesn't have much to be cheerful about recently, having seen four years of losses (though they hope to eke out a tiny profit for 2012) and laying off thousands of workers (a very rare thing in Japan), so they should be commended for continuing their annual charity events.
The illuminations and related events continue until January 14th.
[Images via
YouPouch
]