Here's a great Christmas gift idea and it likely doesn't get more Japanese than this.
Turn your feet into raw fish now with the Sushi Socks.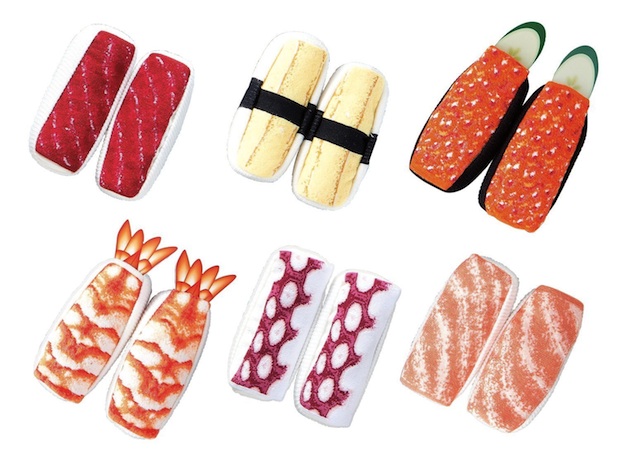 While the tattoo tights street fashion is sadly on the wane and the tattoo armbands never really exploded like we hoped, perhaps it's time to go back the basics.
And you can't find a more iconic Japanese food than sushi.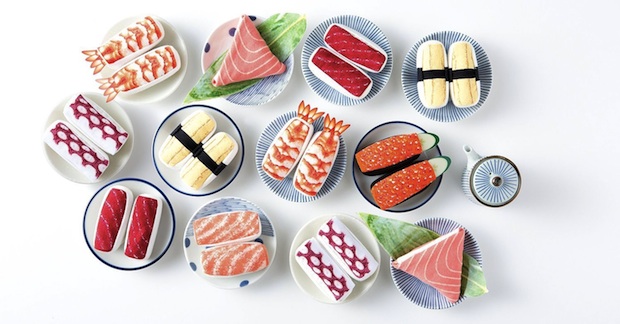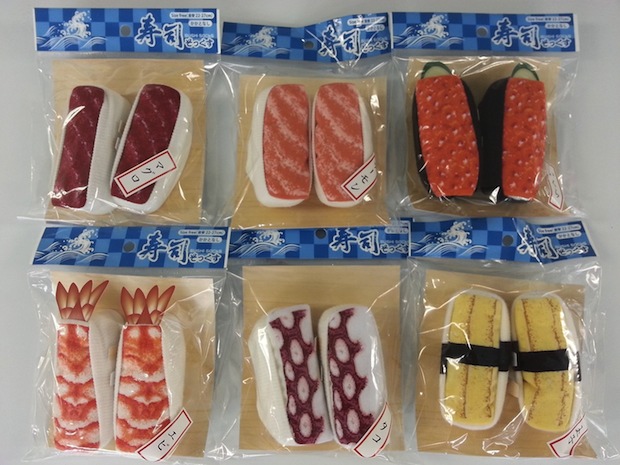 This colorful leg wear fit almost all sizes and are based on actual popular sushi dishes.
JapanTrendShop is offering a set of six, kind of like when you get a mori-awase platter in a sushi restaurant. They can be folded up to look like pairs of sushi on a plate, the white part of the sock looking like the rice, while the "fish" being the colored patterns.
There's salmon, tuna, octopus, shrimp, and red caviar in this set, each with the name of the sushi dish written in Japanese on the sock.