We just discovered Headphone Girls, a fun online portal that, as the title suggests, features girls showing off cool Japanese designer headphones.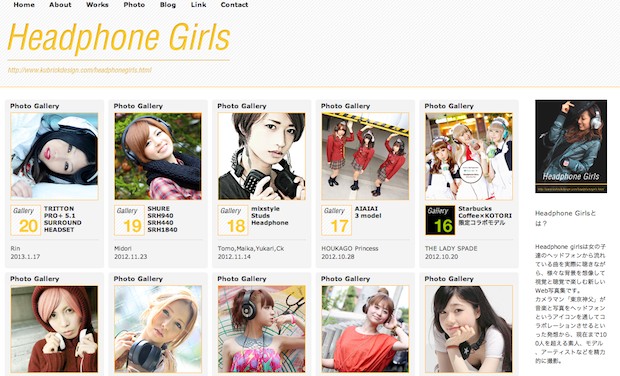 The idea is that each girl showcases a pair of headphones that represents her style and look, along with the song they are listening to. Needless to say, the girls are on the cute side.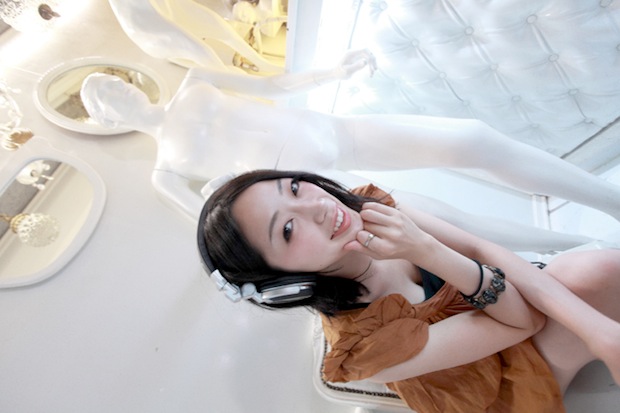 Headphone makers and series include Sony, Pioneer, Mix Style, Zumreed and more.
You can then preview the track choices by jumping to iTunes.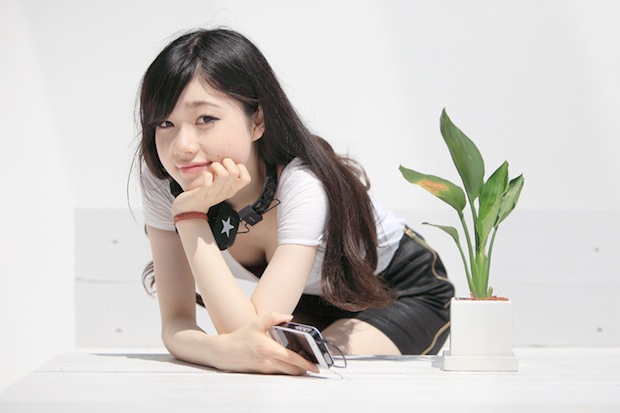 The media is a side project by Kubrick Design and has featured over 100 models, amateur and pro. It has also been exhibited a few times in Tokyo as well.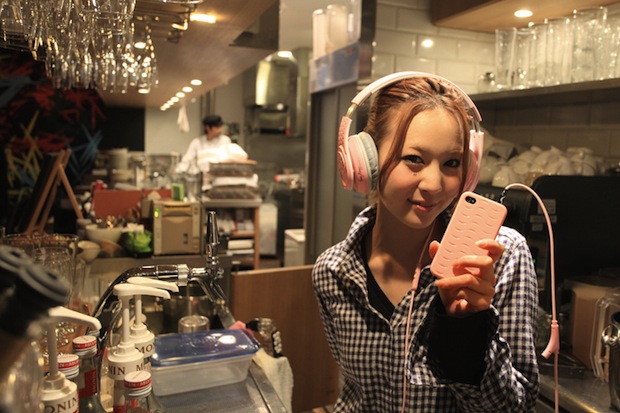 Headphones in Japan, perhaps more so than other places, are a design and fashion choice as much as an audio one.
A website like Tokyo Headphone Girls is playing up to this — these headphones tell you something about the girls and their personalities. They also mostly (and rather endearingly) seem to fall into a certain kind of demographic, what I nickname "cafe girls", the laissez-faire young ladies you can find populating or working at the cafes of Harajuku, Aoyama, Shimokitazawa, Shibuya et al.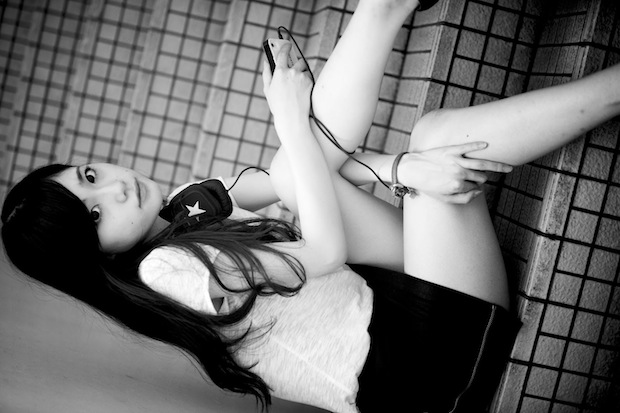 Unfortunately, music taste being perhaps even more defining than fashion accessories, you may find yourself disappointed just as much as you are charmed by the headphone girls. Um, Savage Garden anyone?