At the risk of adding yet more to the digital mountains of bytes and bloggings about the multifarious cafes and restaurants the curious explorer can find in Tokyo, here's another place to add to the long list of must-visits.
We haven't been there ourselves yet but caught Another Tokyo's mini report on his visit to the Tokyo Hypnosis Cafe Colors.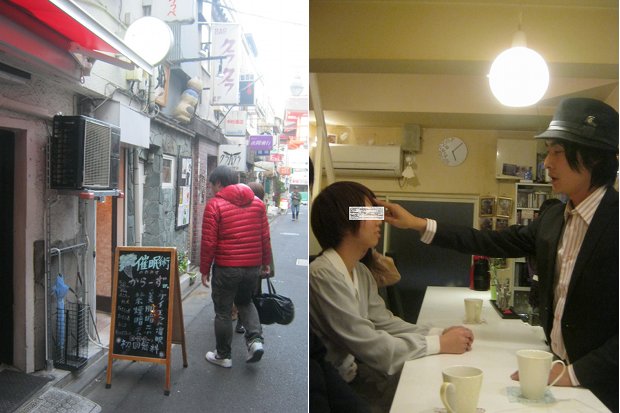 Down a small and unassuming alley in Shinjuku Golden Gai, the maze that is home to dozens of other frequently eccentric and always tiny establishments, the Hypnosis Cafe is a daytime place seating just 8 at the counter.
In addition to alcoholic and non-alcoholic drinks, it also has the following menu:
Basic Hypnosis ¥1,000
Diet Suggestion ¥2,000
Traumas Erasure ¥5,000
Stop Smoking Suggestion ¥2,000
Former Life Regression ¥15,000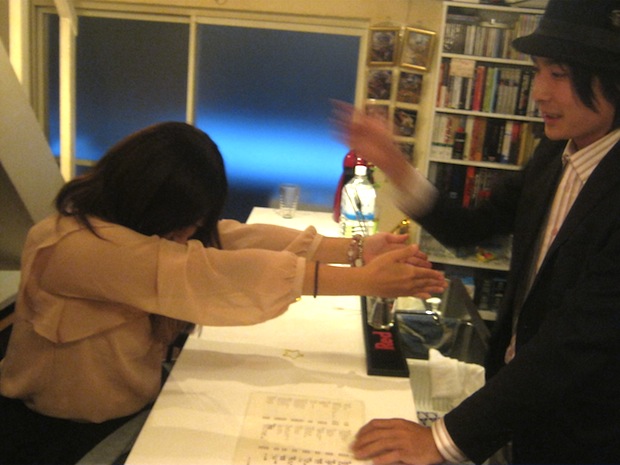 So, if you're in the mood, you can have an afternoon beer and at the same time get rid of those pesky childhood traumas that are causing you headaches, or even revert to your former existence.
The cafe, previously less enticingly called the Hypnosis Cafe Chaos and based in Sapporo till its move to the capital this year, is open from 12:00 to 19:00.