Dentsu
Japan's (and Asia's) leading ad agency houses itself in a fortress in Shimbashi, near Ginza. If you thought London's Shard was monolithic, think again!
Dentsu is so big that when it wants a new client that might cause a conflict of interest with others in their bulging portfolio, it just sets up a whole new subsidiary.
Its mammoth headquarters sits on the site of Japan's first ever train station — who needs history when you can have profit?! — and was designed by Jean Nouvel. If you are ever lucky enough to go up to the upper echelons of its 48 floors, you can get a great view of the Hamarikyu Gardens.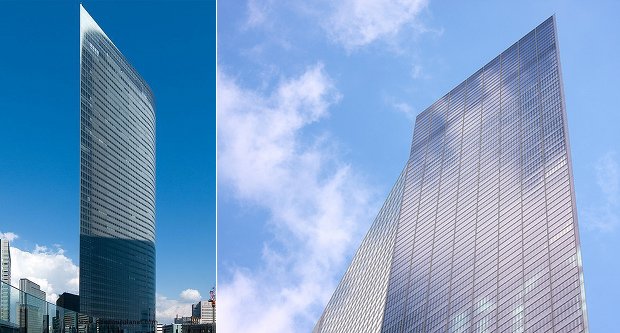 We prefer the look of their London offices, though.
Hakuhodo
Sitting in the massive Akasaka Biz Tower (aka the Akasaka Sacas) in Akasaka and surrounded by foreign capital, Hakuhodo is like Dentsu a massive conglomerate of various affiliates, spin-offs and subsidiaries.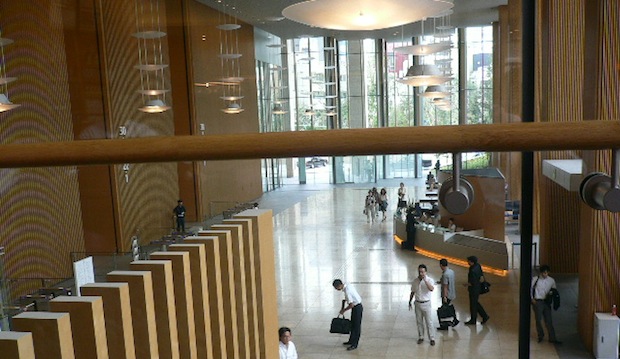 TBWA Hakuhodo
Located in a converted bowling alley, TBWA's offices in Tamachi occupy two stories, with the floor in between removed to create a very spacious feel. The bowling alley still exists above them so from time to time you can hear the tell-tale roll and pins being knocked down.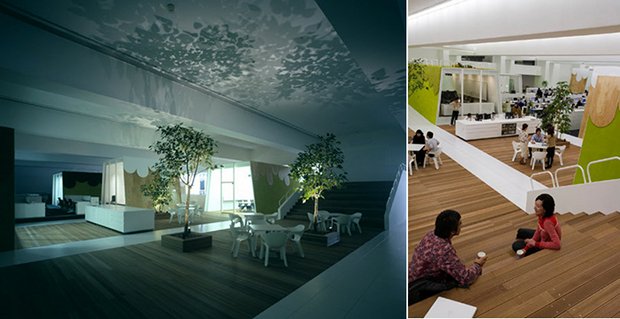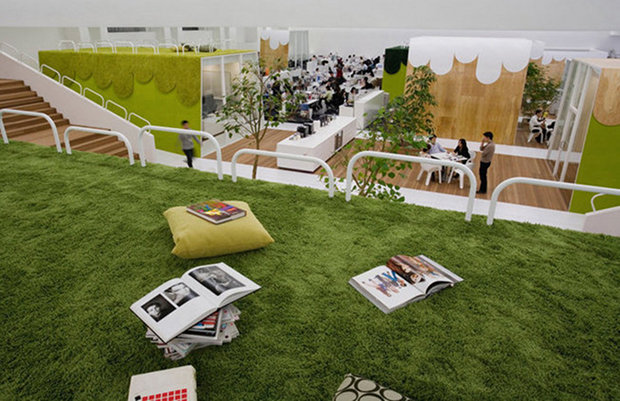 The greenery comes courtesy of Klein Dytham.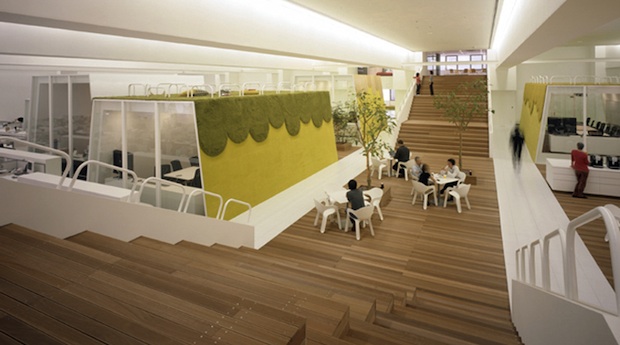 beacon communications
Tucked away next to Meguro Station, beacon's office was also designed by Klein Dytham and is full of chilled spaces catering towards ideas creation.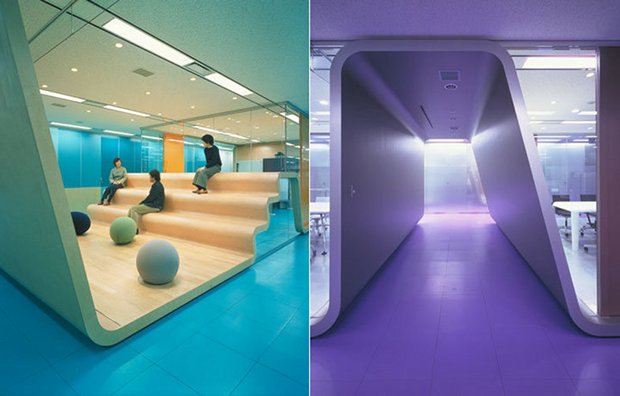 Industry peeps will notice we missed off Asatsu-DK, a rather old-style affair. The agency is one of the top three in Japan, yet one of the least famous. It is known for its work in the anime industry but its office isn't much to write home about.