Get ready for the most unlikely classical music event (and instrument) Japan has perhaps ever seen.
Ultraman Symphony Concert 2015 happens at Tokyo Metropolitan Theatre Concert Hall on November 2nd, not only featuring the music of Ultraman, the seemingly eternally popular tokusatsu retro sci-fi series, but also a Ultra Violin that pays full tribute to the suited folk from the nebula Messier 78.
This instrument is unique in many ways, one of which is literal — there is only one of them and it will be sold to a single buyer at the concert.
It will fetch the lucky purchaser the princely sum of ¥780,000 ($6,350), though they will no doubt admire the spruce finish, the maple neck, and the ebony saddle.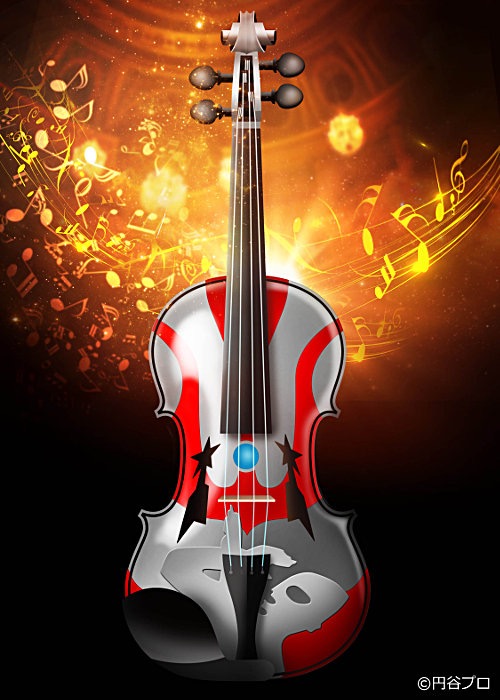 Not only is the bout decorated in iconic Ultra colors, including the neck and fingerboard, but the f-holes are also in the shape of the SSSP logo.
It will be exclusively on sale at the venue for the concert. If they get more than one order, then there will be a lottery to determine who gets to take the violin home. (The violin won't actually be played during the concert, it seems.)
If you don't fancy forking up over $6,000 for an Ultra Violin but do want to catch the concert, tickets cost between ¥5,000 ($40) and ¥15,000 ($122).
Despite the publicity image for the concert, though, Ultraman is not actually conducting the orchestra. That job will be handled by Sadaaki Yazawa.