You might think in our CGI world today there would be no time for retro science fiction where guys dressed up as hairy monsters and others as suited superheroes. But you'd be wrong.
Ultraman remains popular in Japan. And we don't just mean that the old episodes are getting DVD re-releases. It's popular in that you get an Ultraman Monster Bar, Ultra Seven hashed beef, and even Ultra Seven designer eyewear.
The latest is an Ultraman stamp rally at JR East stations in Tokyo and surrounding areas, running now until February 27th.

Each of the 64 stations has a different station with a character or kaiju (monster) from the Ultraman universe. Collect ten stamps to claim an original Ultraman pog. There were other merchandise prizes but they've already been snapped up. Collect all 64 stamps and get a special item of memorabilia from the Tokyo Station concierge.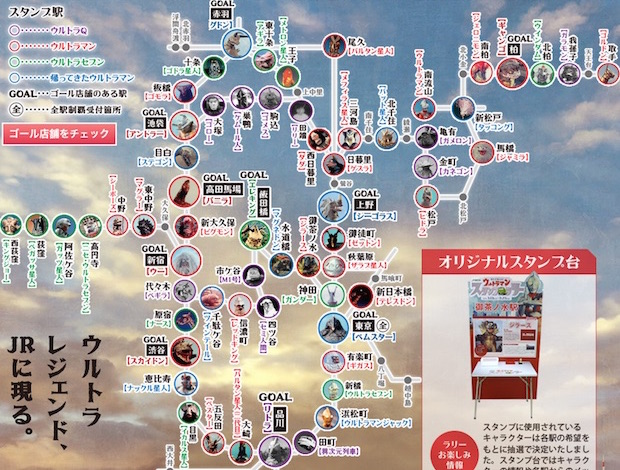 There is also a lottery with further prizes for small numbers of rally finishers. Well, the prizes aren't jaw-dropping — but they are not the point. People love the challenge.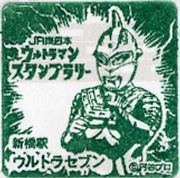 We've personally seen people queuing to get their Ultra stamp at some of the major stations that the the "goals" for the rally.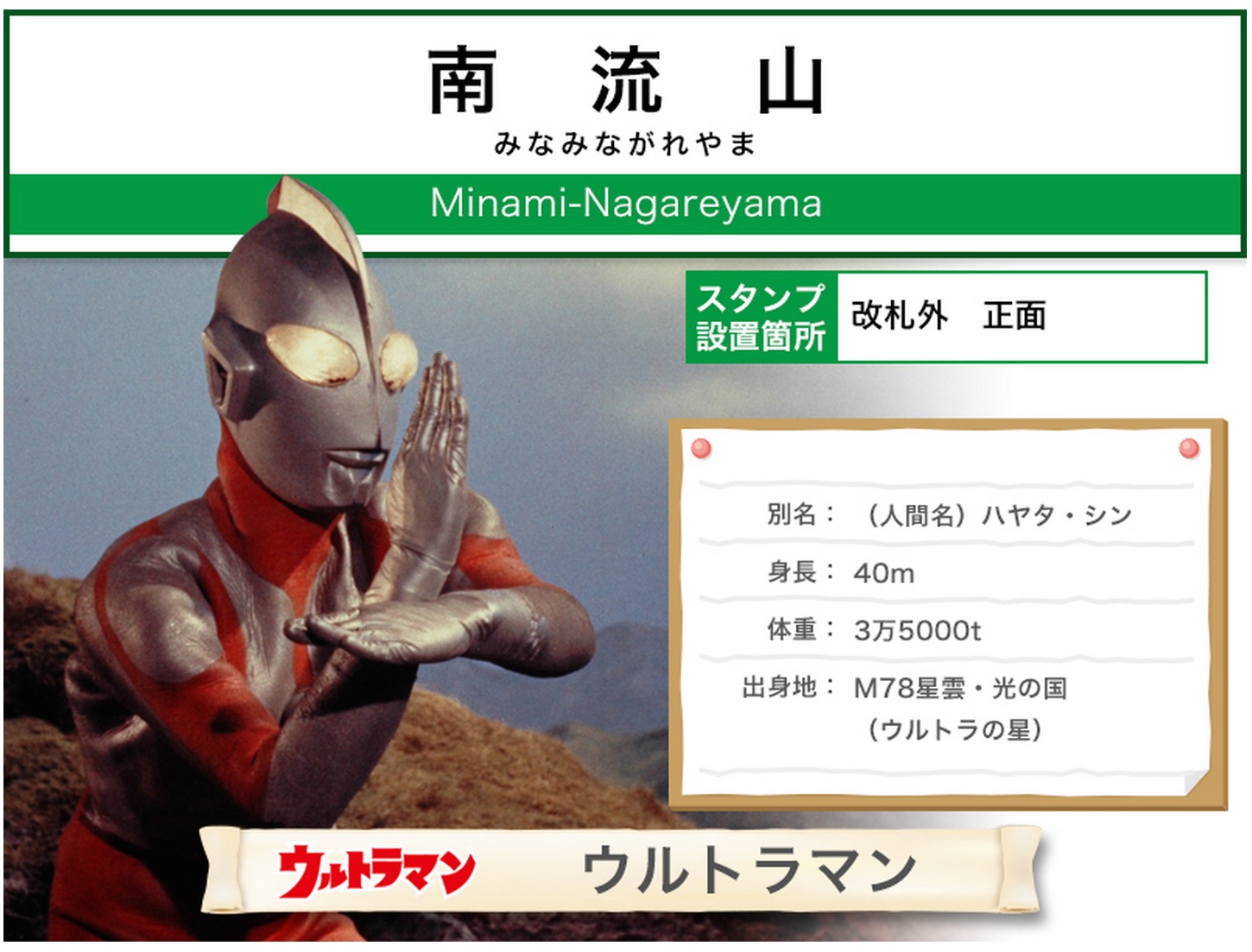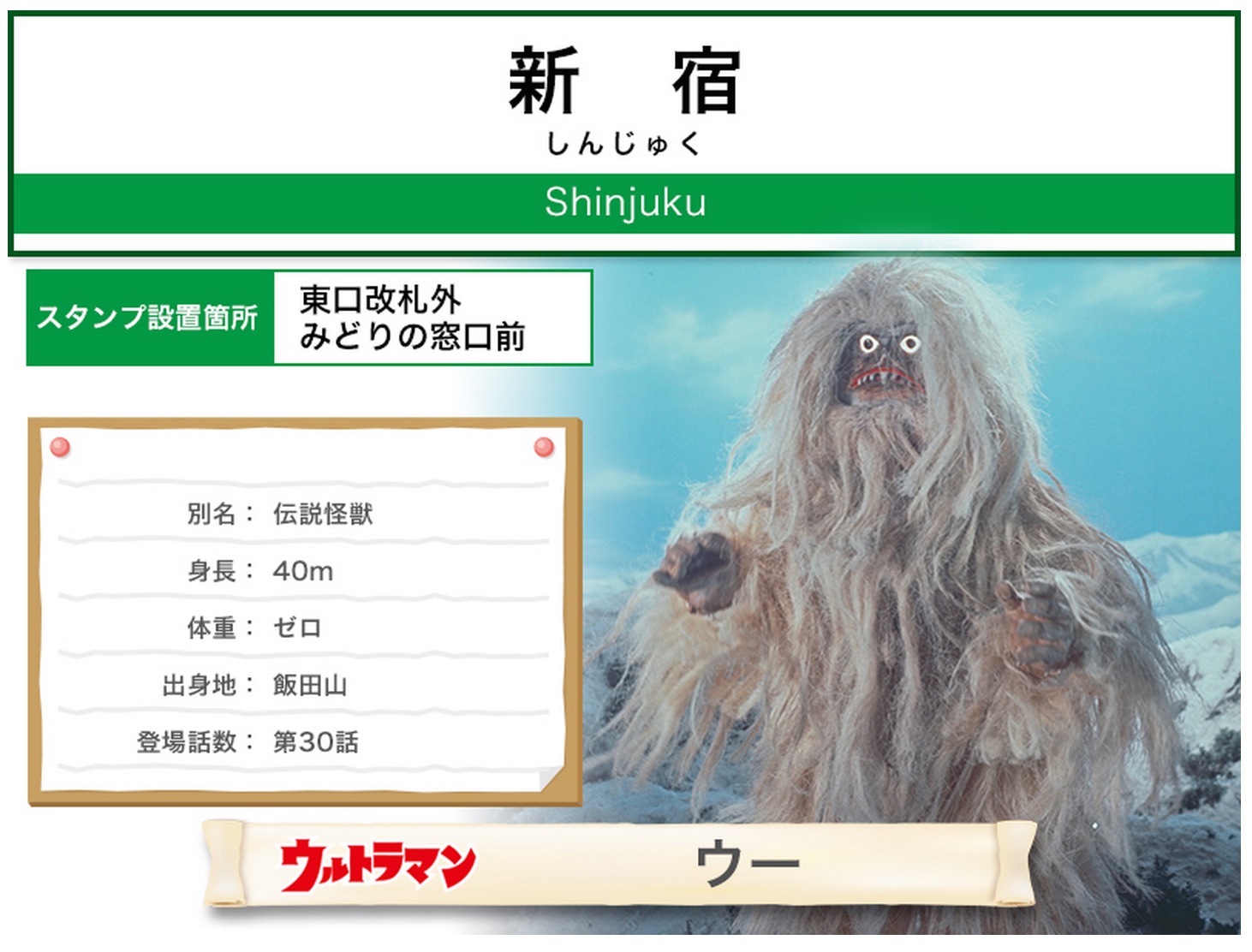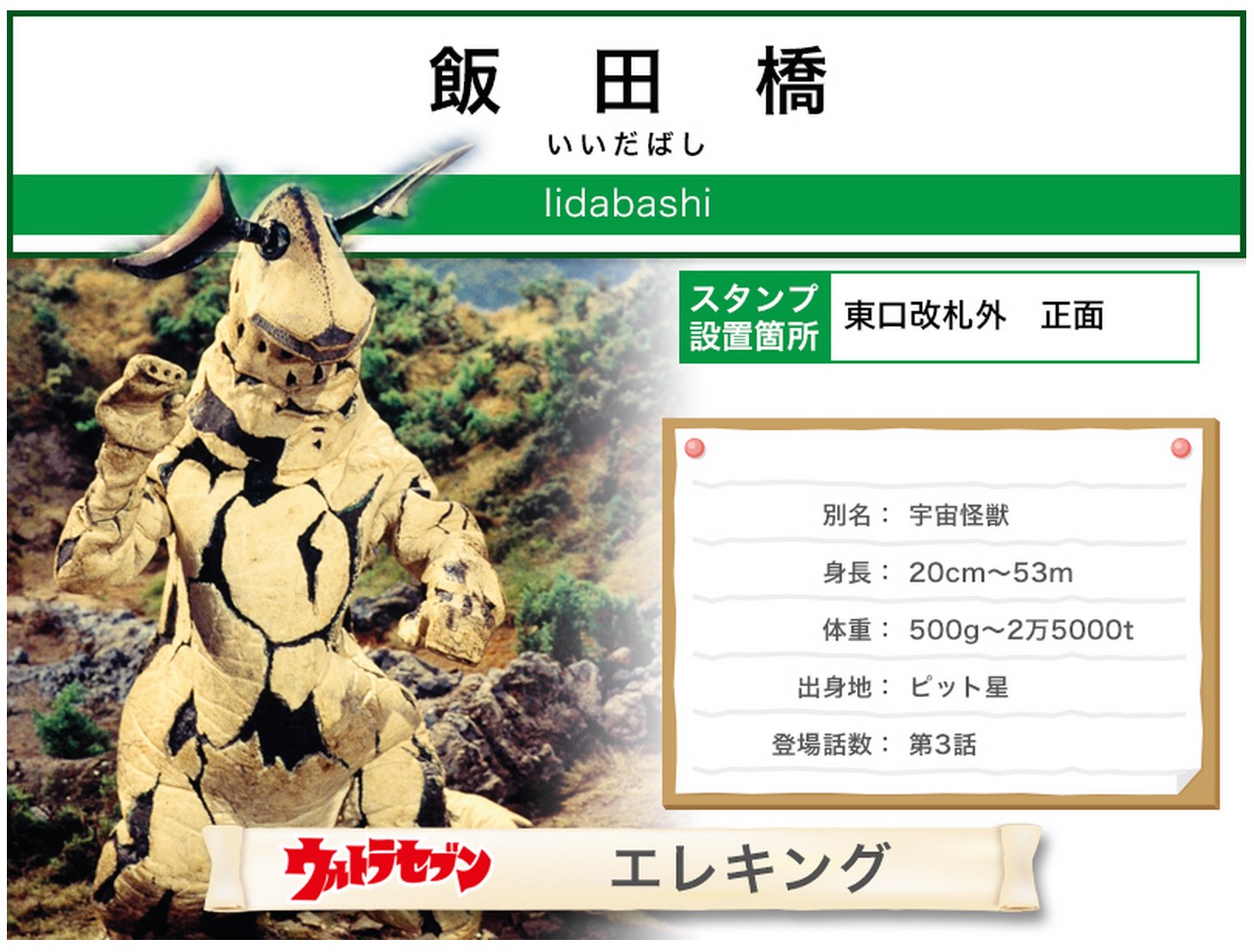 Stamp rallies are common in Japan, loved by train enthusiasts and kids alike. The JR Yamanote line has a well-known permanent stamp rally where each station has a nice stamp with its own history. Temporary stamp rallies like this one are usually part of a promotional campaign for a mall or certain area to boost visitor numbers, such as a commercial district in a port.