The first one came out in July 2013 and caused quite a stir. Now comes the follow-up.
"Suichu Ni-so" ("underwater knee-high socks") is a photography series by Manabu Koga devoted to — you've guessed it! — young ladies diving under the water wearing knee-high socks (and swimwear too, of course). The idea sounds ridiculously simple but actually the visuals are quite fresh, almost hypnotic, like a whole new aquatic landscape.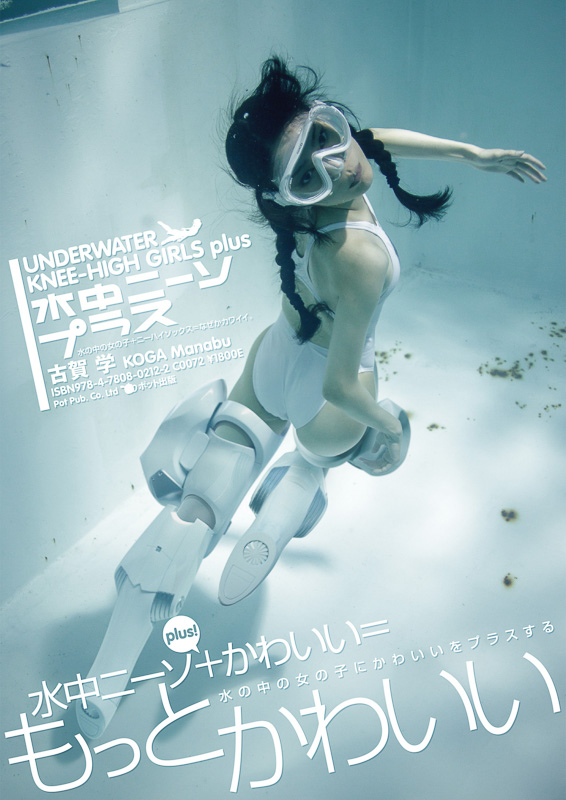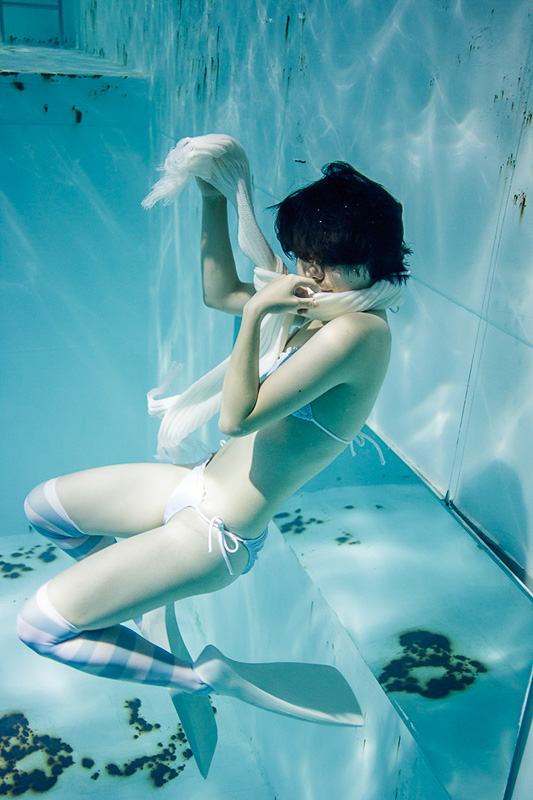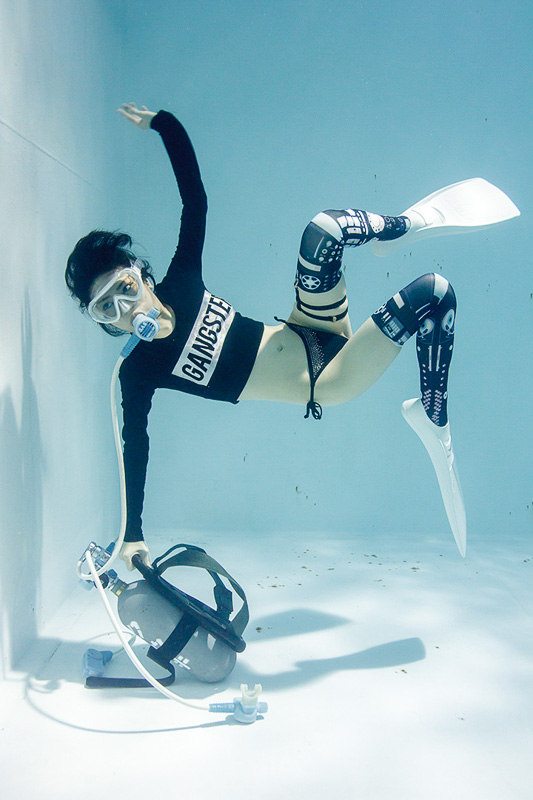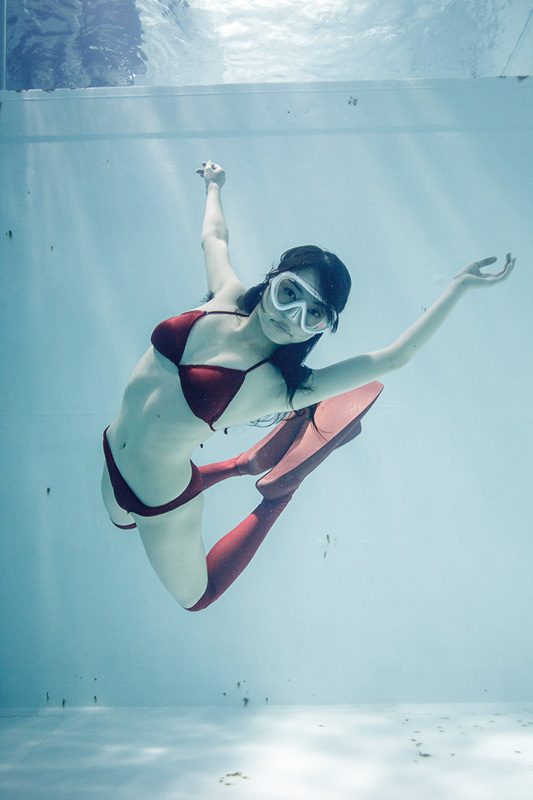 Koga's new 96-page photography book "Underwater Knee-High Girls plus" hits local stores on October 20th, priced ¥1,800 (around $18) plus tax.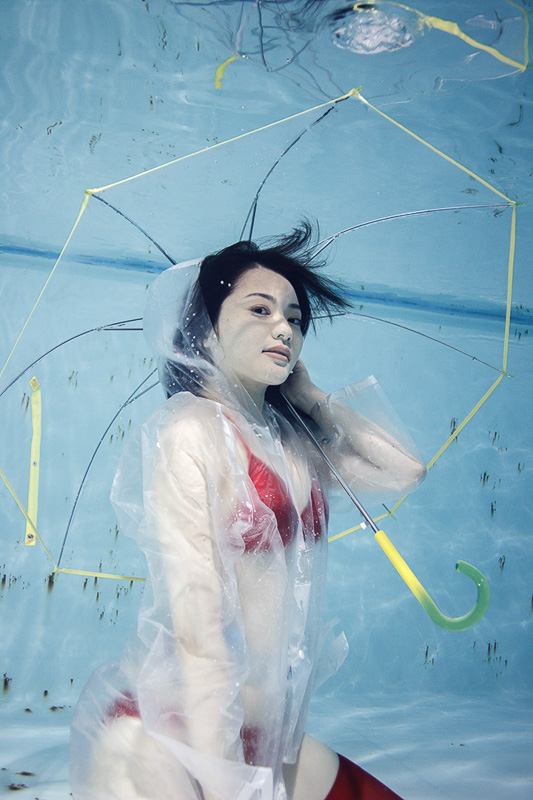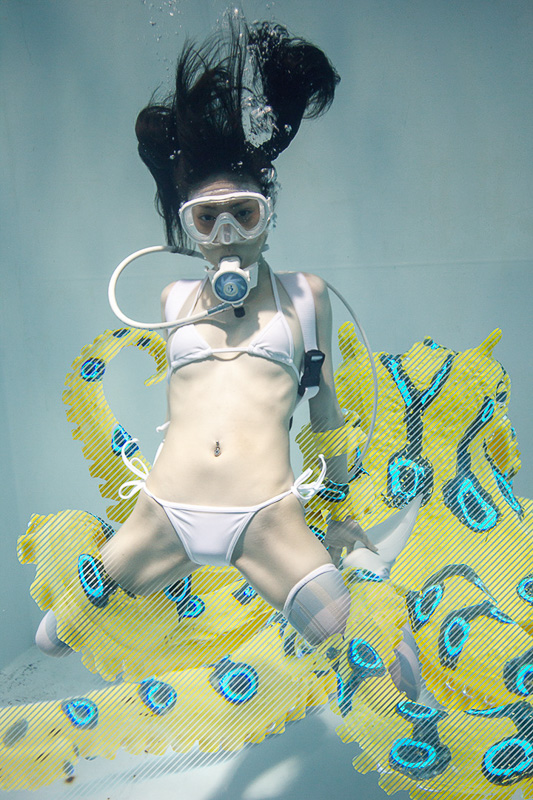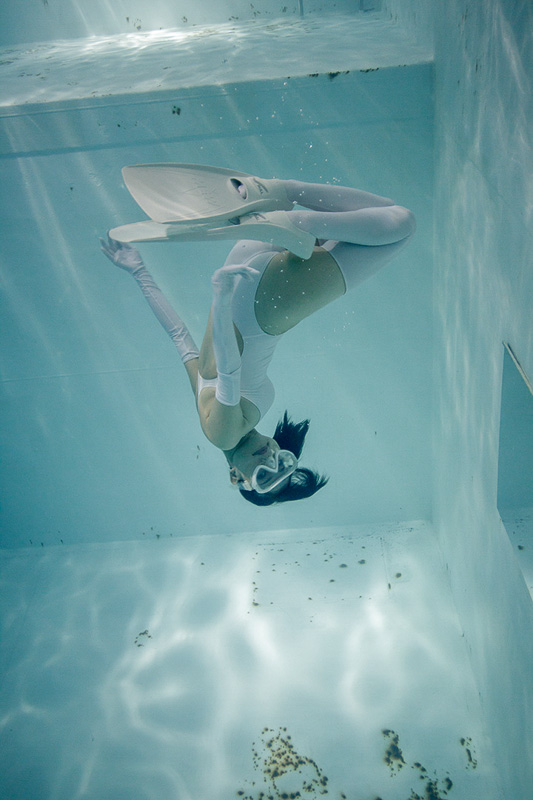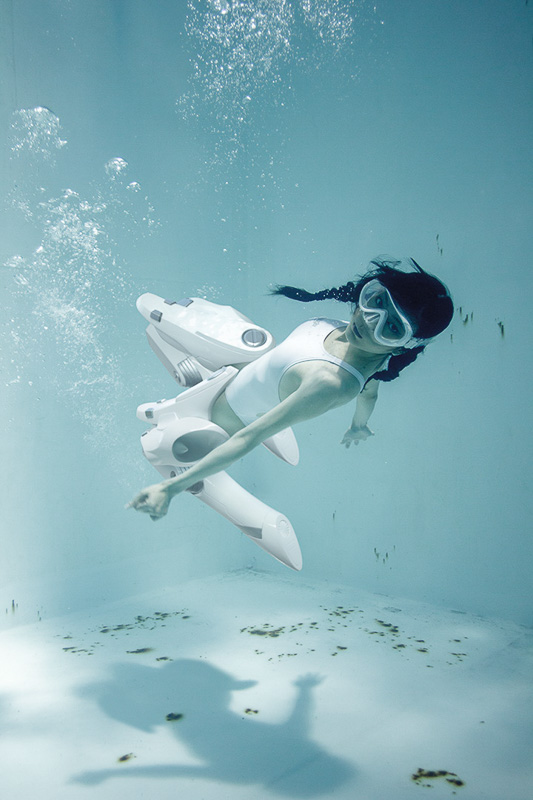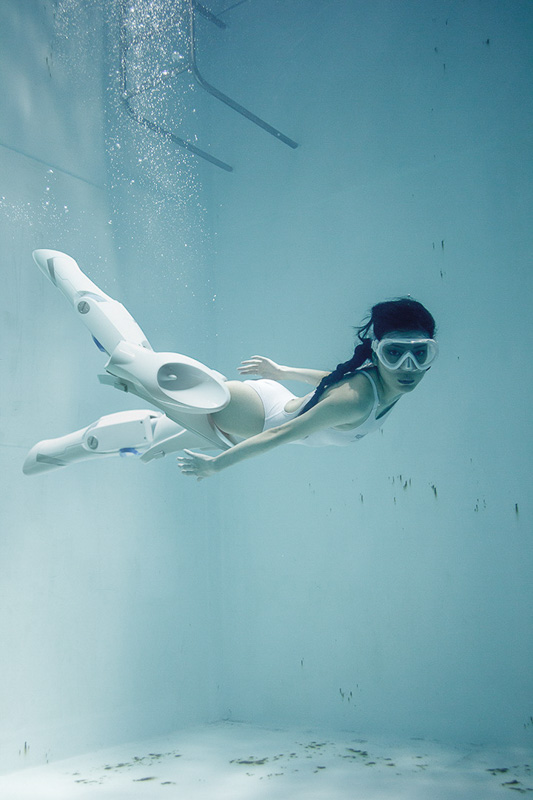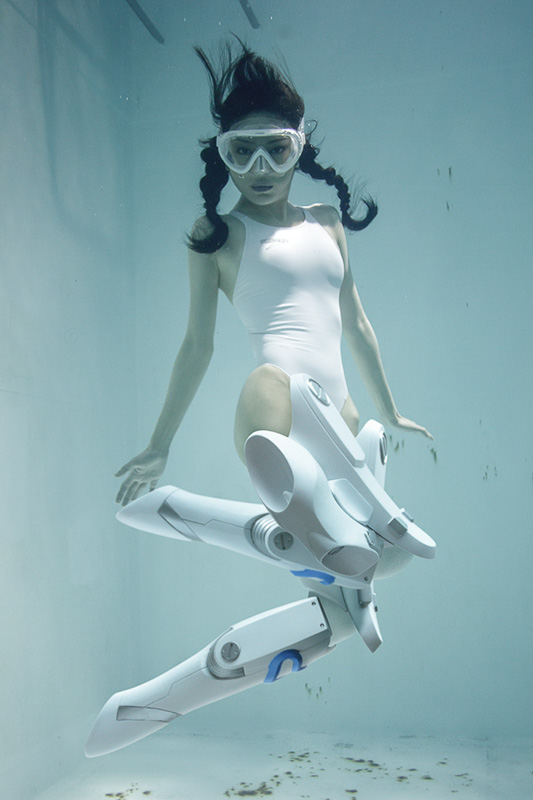 Part of the appeal comes from the fact that the models have all kinds of props with them, some of which — like umbrellas, raincoats and rabbit ears — just shouldn't be there (i.e., underwater) in the first place. Apparently the knee-high socks are designed especially for diving in, created by a "mecha designer" who is also working on the new "Gundam Build Fighters" TV anime series.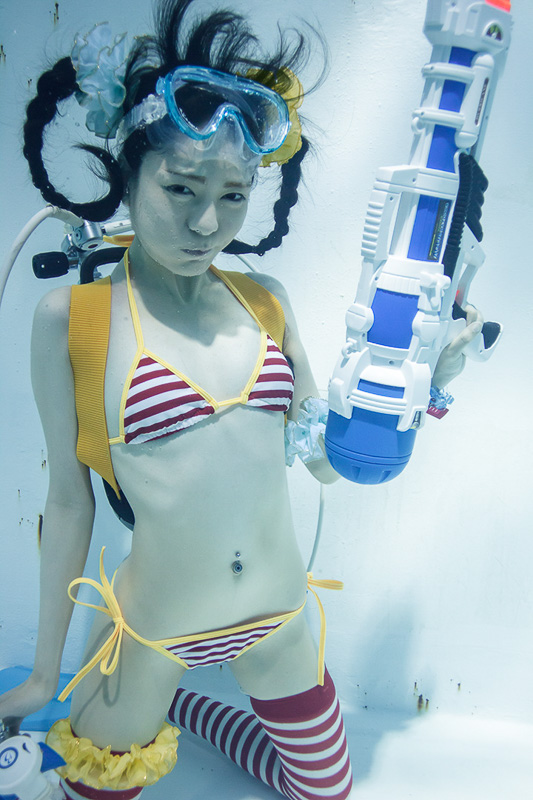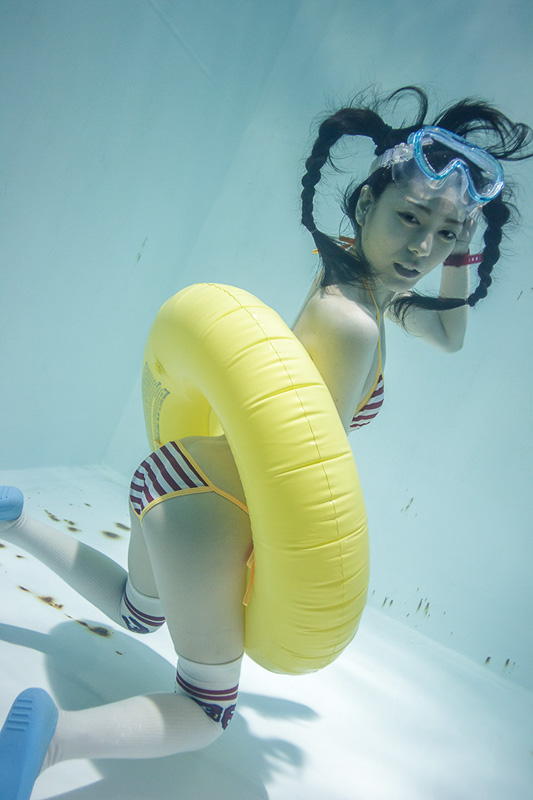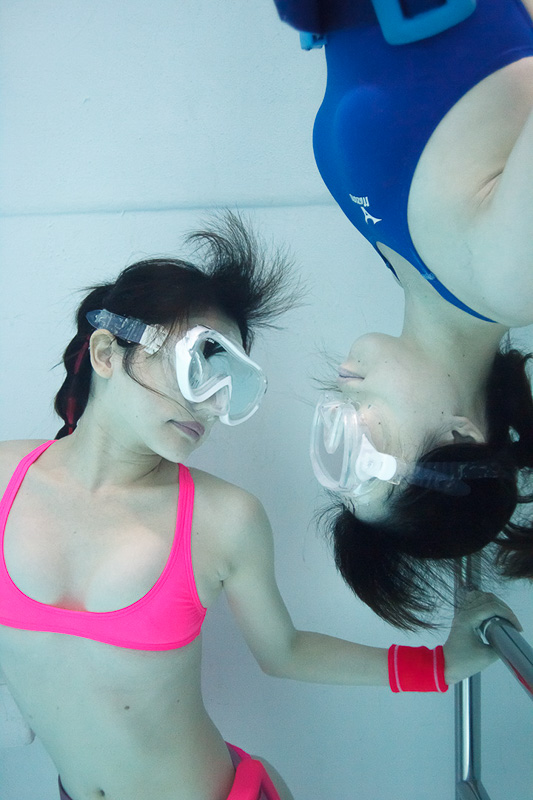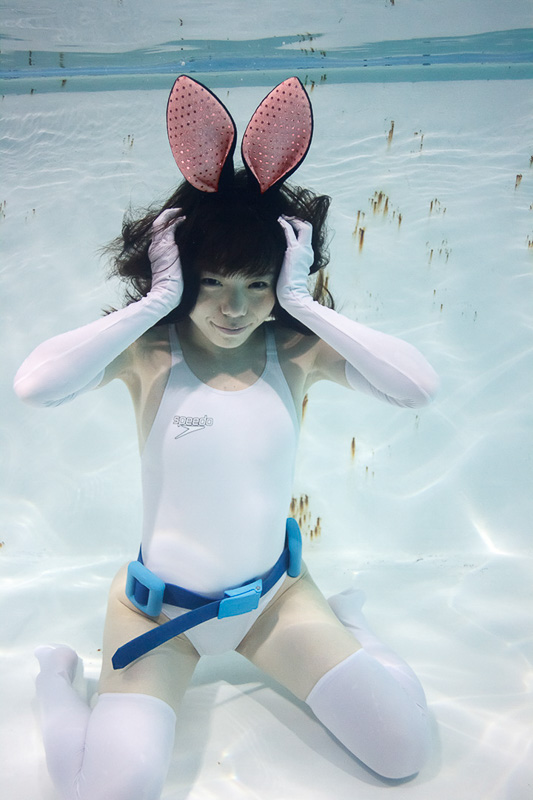 Models featured include Risu Shima and Manami Yamaguchi.