When in Rome, as the saying goes. And so when in Kyoto, wear a kimono. There's nothing pretentious about getting into "costume", so to speak, and exploring Japan's old capital in a kimono. It's fairly common to see both Japanese tourists (men and women) doing it.
But kimonos are not designed for walking fast and are certainly not designed for riding a bicycle — which is a shame, because Kyoto is a city ideal for cycling around, its layout being in the old grid system of Japanese capitals (see Nara).
Enter the KOTO LX-20, a kimono bike — that is, a bicycle designed for riders wearing kimonos.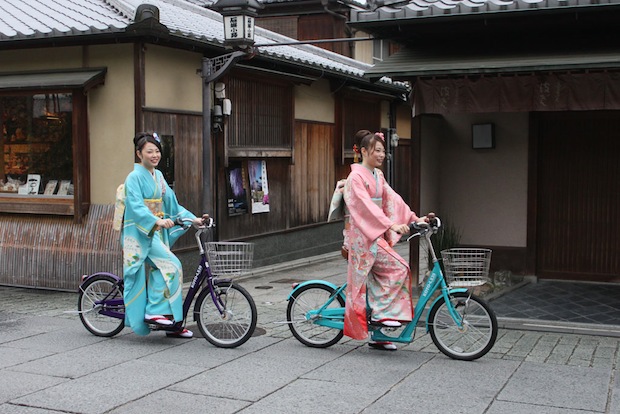 Its concept might have traditional clothing in mind but the design itself feels retro and pop — not dissimilar to a Brompton — with the bottom bar set very low so your straight and long kimono won't have issues with the pedals and so on. The chain looks fully covered so getting oil on the kimono also shouldn't be a problem.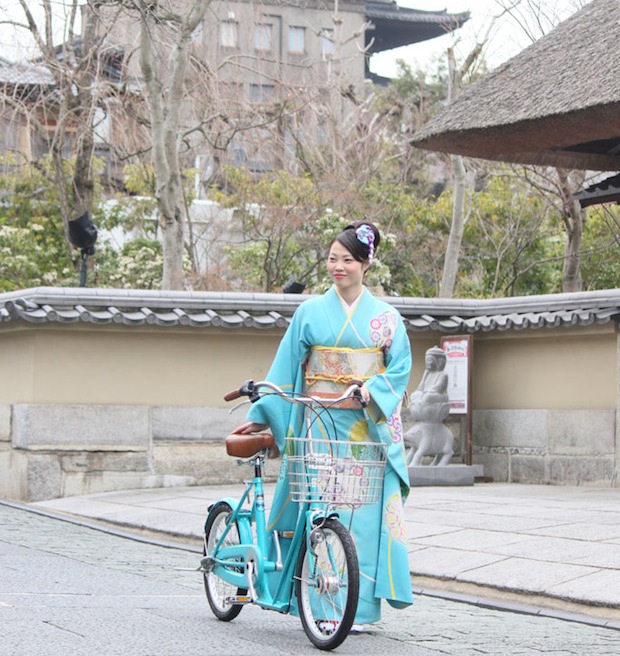 There are current three versions, each in its own wa (Japanese) color: OBOROZUKI (light blue), YUUGAO (white) and KOMURASAKI (purple). Wearing a matching kimono the best effects while cycling around Gion.
The bikes costs ¥48,000 ($440) and come with a snazzy leather saddle and three gears (there are some slopes in Kyoto). The KOTO LX-20 went on sale in April this year in Kyoto — has anyone seen them around the city? — but were recently showcased on Japaan.com and Rocket News 24.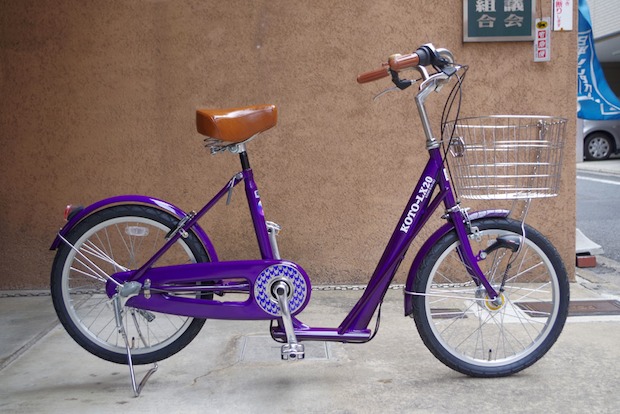 We're not sure if they are available for rental yet but surely it's just a matter of time before kimono rental shops and hostels offer them.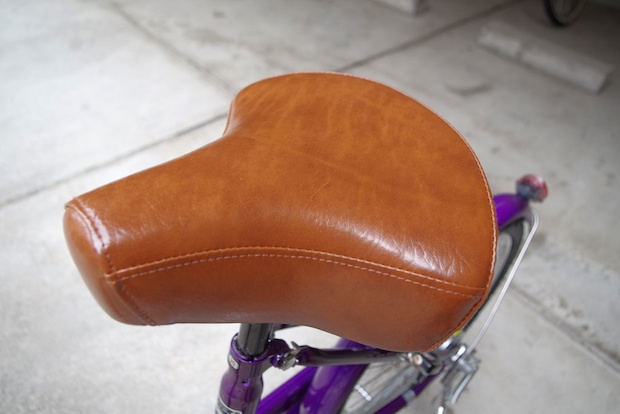 Japan is a land full of cyclists, both of the hipster variety, the designer variety, and just the humble mama-chari "granny bike" variety. And so now we have the "traditional" Japanese bike, of sorts.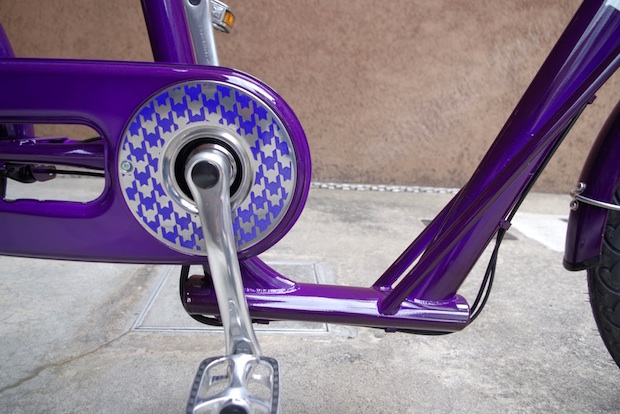 Here you can see the KOTO LX-20 in action around the old capital.