Winter is here! Japanese houses are often old, and they are not really known for their good insulation. In true life-hack fashion, there are several clever Japanese gadgets that keep you warm in the office, on the road, and at home – even during the most bitter winters. These individual heating solutions will keep you from freezing in places when your colleagues or partners refuse to turn up the heat, while saving money on heating when it's cold outside!
Keep your hips warm with the Fuwapoka Hug Waist Warmer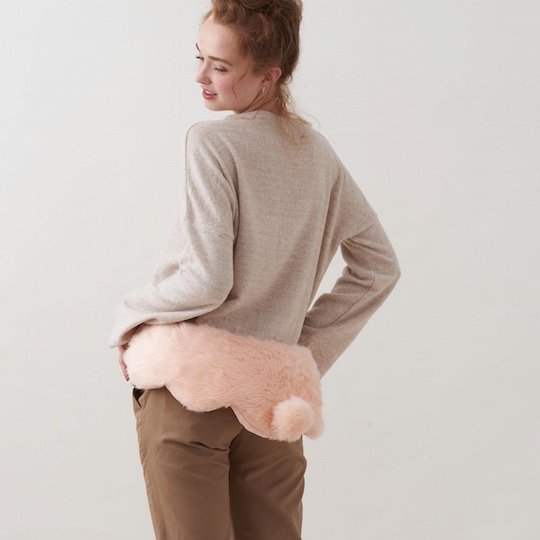 Thanks to the Fuwapoka Hug Waist Warmer, cystitis from the cold is a thing of the past. You can power the fluffy heating device by USB so you are always cozy on those lazy days at home. Available in pink or gray, the comfortable and lightweight Fuwapoka Hug is comes in a cute design with a cat or rabbit tail!
Heat your home in the winter with the Plus Minus Zero Reflect Heater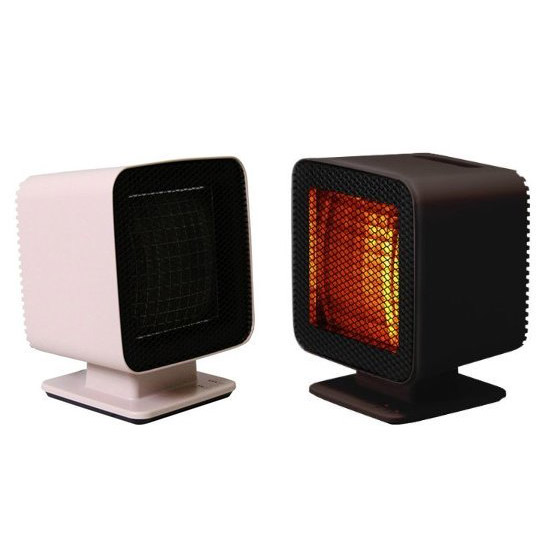 The Plus Minus Zero Reflect Heater can be angled in both axes, making this one of the best-looking AND practical home heaters we have seen in a while. Available in three colors (gray, brown or pink-beige), it uses a reflective heat to create efficient warmth that will save on your bills – giving you 800W's worth of heat for just 400W's worth of electricity. Here's a great chance to get a designer household accessory that isn't an extravagance!
Against the Cold and Smells: Kiribai Anti-Odor Feet Warmer Kairo Pad (Pack of 5)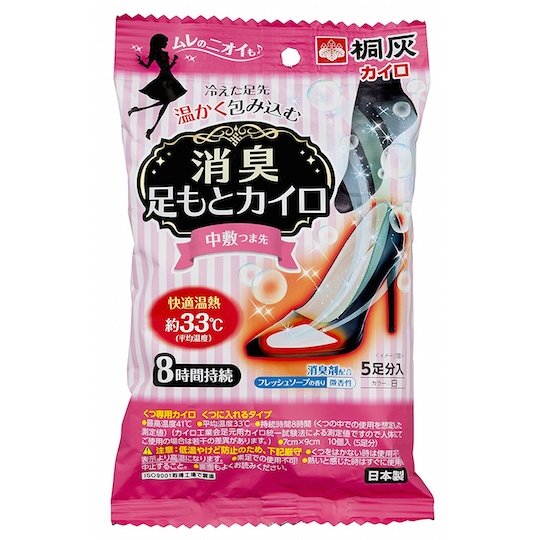 Kairo heat packs are the ultimate Japanese life hack against the cold, typically used in pockets or socks. Kiribai took these standard items and created a special version that also fights the build-up of unpleasant odors from sweaty feet. The Kiribai Anti-Odor Feet Warmer Kairo Pad can be placed inside your shoes, and each of the five pairs of pads last eight hours and maintains an average temperature of 33°C (91°F).
Stay warm while you sleep: the Cooling-Heating Shiki Bed Pad
Ideal for both summer and winter, the Cooling-Heating Shiki Bed Pad will reduce your air-conditioning by around 25% and your heating by about 10%, plus it allows you to control the water temperature from 15-48°C (59-118°F). Hot water bottles are old school; this is a sophisticated piece of sleeping technology from Japan that can be utilized in the winter to keep you warm while you sleep.
Stay warm in the office with the Panasonic Foldable Under Desk Heater
Perfect for standing under your desk to keep your feet warm in a chilly office, the Panasonic Foldable Under Desk Heater is a vast improvement on space heaters or fan heaters than can make you sleep or the air uncomfortably hot. The moderate heat generated by the panels is coupled with a practical and adaptable design for a range of spaces. There are two settings depending on how cold you are, while the gentle aesthetic fits in perfectly with most office environments.
Stylish and Warm through the Winter with the Doshisha Neck Heater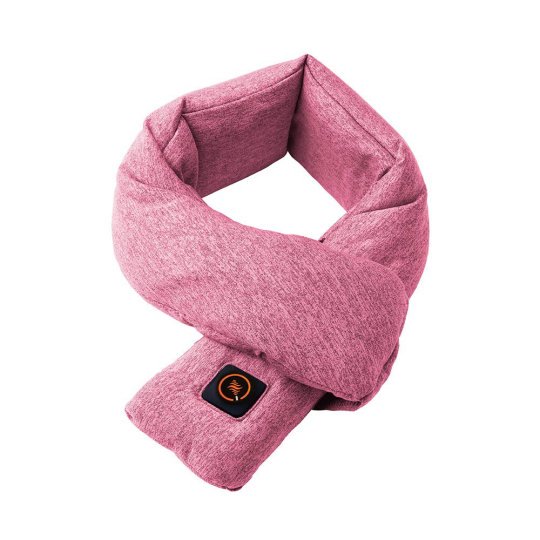 Winter clothes are often ugly, but the Doshisha Neck Heater combines form and function, letting you fight the cold while you look your best. Wrap one of these mobile heaters around your neck, turn it on, and this clever heating gadget will keep you warm in the winter.