Fancy joining AKB48?
It was announced yesterday that the idol mega group is now recruiting a new member to join the ranks for a limited time only. The newbie will be over 30 years old, a stark contrast to the ever-younger girls in the group, typically in their teens or early twenties.
The Adult AKB48 Auditions campaign is looking for a female idol to join the group from April 12th to August 31st. She can be a professional or amateur, married or single — but she must be 30 or over.
She will be a central part of advertising fronted by AKB in the spring and summer, as well as participate in concerts, hand-shaking events and more. The whole thing is part of a campaign for Papico, an ice cream product by Glico.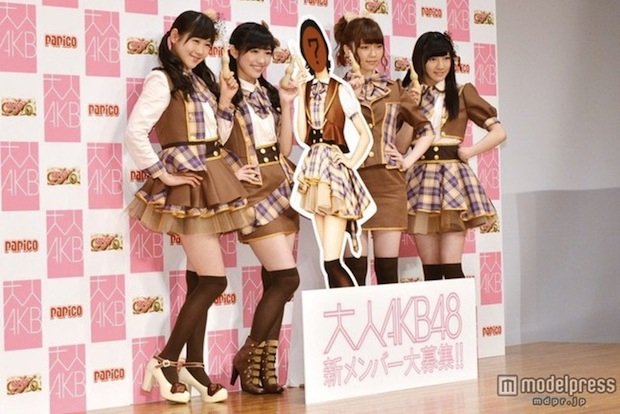 We look forward to seeing an older AKB girl, though it remains to see how far they are prepared to take it. After all, Japanese women tend to look much younger than they are and there are plenty of famous models and actresses in their forties and fifties still regarded as beauties. But will AKB genuinely accepted a middle-aged "idol" or rather opt for a "still" cute-looking lady just into her thirties?
At present, the oldest member of AKB48 is Haruna Kojima (just under 26 years old). Mariko Shinoda graduated last year in July when she was a ripe old 27.
Applications for the new "older" AKB48 idol have already opened and close on March 28th. Ladies, what are you waiting for?!