Some of the best household items in Japan come courtesy of the brand Plus D, which works with a range of individual designers to come up with fun, original and practical objects.
Past successes include the Cup Men, a cameleon "hanging man" object that keeps the lid of your instant noodle cup shut while the hot water is working its magic, and then tells you by its changing color when your meal is ready.
We also loved the Kaba crayons and the Cao Maru face stress balls.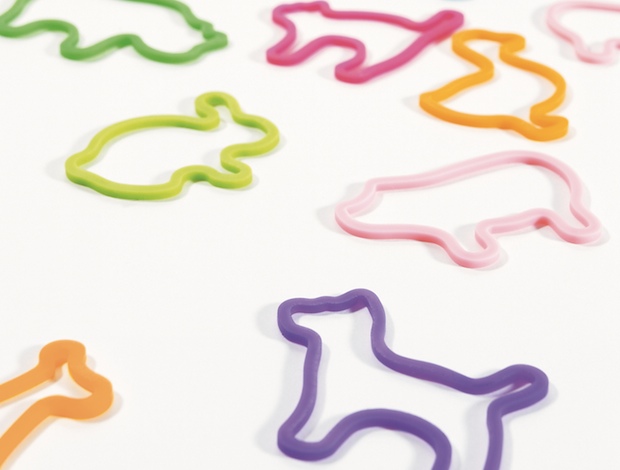 Now here are the Animal Rubber Bands, stationery items that are guaranteed to liven up your work station.
There are two sets — Zoo and Pet. The former has an elephant, giraffe, hippo, ostrich, kangaroo and rhino, while the latter features a dog, cat, rabbit, duck, pig and turtle. (Apologies for the nitpicking, but who calls a "pig" or "duck" a pet?!)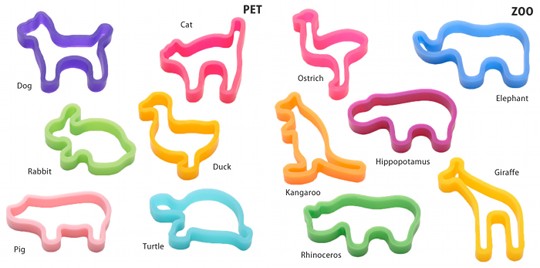 The Animal Rubber Bands come courtesy of Passkey Design, a product design team set up in Tokyo in 1994. It consists of Yumiko Ohashi and Masanori Haneda.
These are actually the "wider" version of an earlier design. This model is more durable (because the bands are thicker) and is ideal for wrapping up a notebook, lunchbox, bag of potato chips, and so on.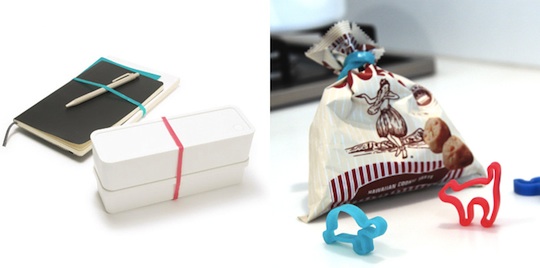 Or just using to create fun ways to make animal scenes on your desk. After all, we are always looking for new strategies for distracting us from our duties at work.