Designer dog houses adapted to match the breed of the pooch? Well, it already no secret that the Japanese do love two things — pets and good design — so perhaps this marriage was inevitable. After all, we've previously seen this two come spectacularly together to create duck-bill design Oppo Quack dog muzzles.
A group of architects, led by designer maestro Kenya Hara, has proposed a series of special dog homes, each one customized for a particular kind of canine.
Participants in the Architecture for Dogs project include Atelier Bow-Wow, Kazuyo Sejima, Kengo Kuma, Shigeru Ban, Sou Fujimoto and Toyo Ito, and more.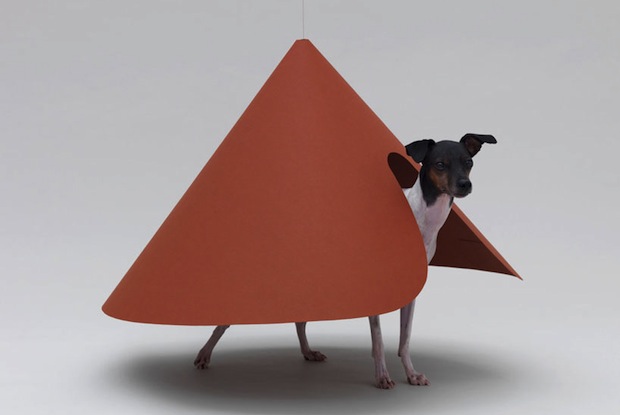 Here's how Hara himself puts it: "Dogs are people's partners, living right beside them, but they are also animals that humans, through crossbreeding, have created in multitudes of breeds. Reexamining these close partners with fresh eyes may be a chance to reexamine both human beings themselves and the natural environment."
Word got out online about the project in November but the website has only just gone live, and it also recently exhibited at the Miami Design District.
From the website dog-owners can download blueprints for the designs, plus instructions and videos for how to construct and customize them for your own pet.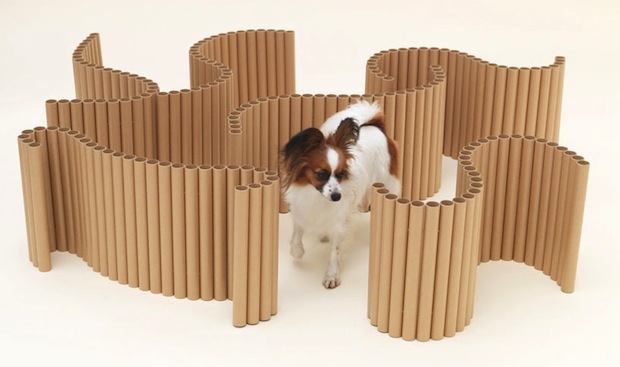 There will be another exhibition, this time in Tokyo, in October 2013, along with a book.