Even if you missed all the Black Friday 2019 and Cyber Monday 2019 sales, you can still find amazing Christmas presents for your loved ones! With our handy 2019 Christmas gift ideas for gadget freaks, we will help you choose the right present for your friends, family, or colleagues! For three price categories from cheap to expensive, we selected our most practical gadgets and unique gifts for those who have everything.
Inexpensive Gadgets Christmas Gifts with Great Value under $20
Whether you are looking for inexpensive Christmas gifts for coworkers, Secret Santa gift ideas, or simply a cheap Christmas gift because you don't want to make your wallet suffer too much this Christmas. Still, our cheap Christmas present ideas will leave everyone with a great feeling!
Privacy on the go: the On Serebu Toilet Noise Blocker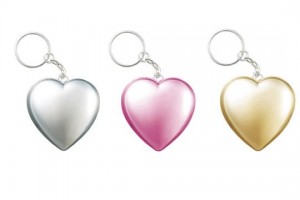 It is one of the peculiarities of the Japanese: they're very self-conscious when it comes to the noises they make when they are on the toilet. The On Serebu Toilet Noise Blocker is a practical gadget to cover up toilet noises that can help people around the world who want more privacy during their bathroom breaks.
Keeps your coffee hot in the office: the USB-powered Paper Cup Warmer by Thanko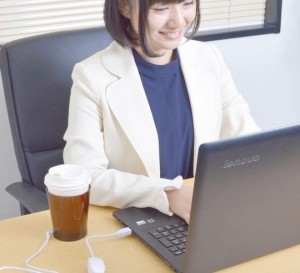 The perfect gadget for keeping cups warm during the winter, the USB-powered Paper Cup Warmer by Thanko is a simple yet effective gadget for the wintertime!
Christmas Gift Ideas: Gadgets up to $100
Even if you want to give away a really cool gadget as a Christmas present, you don't have to spend a fortune on it.
Sing For Yourself: Hitori de Karaoke DX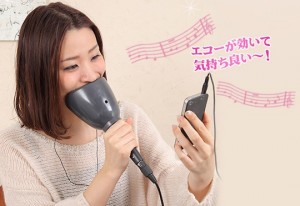 In Japan, it is not uncommon to hit the karaoke booth solo. Karaoke is great in groups, but can also be just as much fun by yourself, nor does it have to be a loud activity. If you worry about your neighbors hearing you or you want to belt out some solo numbers without worrying what others in the room think, try the Hitori de Karaoke DX!
Perfect Gift for Star Wars Fans: Darth Vader Helmet Snack Dispenser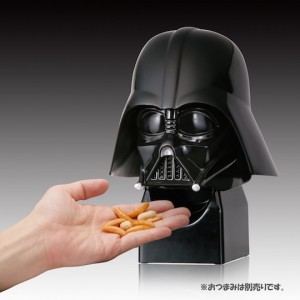 Are you looking for a Christmas present for a Star Wars fan? The Star Wars Darth Vader Stormtrooper Helmet Snack Dispenser is the perfect gadget to celebrate Christmas 2019 and the release of Star Wars: The Rise of Skywalker.
Great Gift Ideas for Higher Budgets above $100
Whether you are looking for a gift idea for your partner, or a fantastic present for your best friend, these awesome gadgets from Japan will make their entire year!
Never Feel Cold Again: the Damegi 4G Indoor Pajama Jumpsuit for Gamers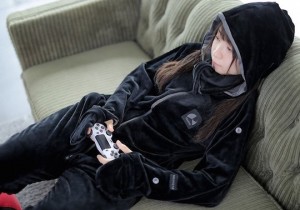 When it comes to unusual Christmas gifts, this one cannot be missing: one of our favorite ideas works as a geek gift for her, as well as for him! The Damegi 4G Indoor Pajama Jumpsuit for Gamers is the all-in-one homewear for gamers. Snuggle up and immerse yourself in a Netflix or video game binge. In fact, this version has been specific customized for gamers (hence the G in the name). Everything is covered – almost literally! The Damegi 4G features integrated mittens (which can be adjusted to allow you still to game with them on), a face mask and hood, and covers the even your feet.
A Clever Lighting Solution for Audiophiles: the Roos Speaker Light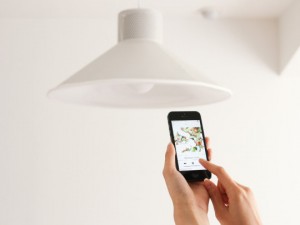 In Japan's notoriously small city apartments, finding 2-in-1 solutions for your interior design is essential. But even if you have plenty of space, the Roos Speaker Light is a very clever way to integrate a high-quality speaker with perfect cable management. The brainchild of a collaboration between a company and designer both specializing in lighting this beautiful specimen of Japanese design brings you light and sound in an aesthetically pleasing and convenient way.
If you can't find anything that sparks your interest in our article, you surely will on our shop!