We all love candy and who will not admit to getting cravings for something sweet during long study or work sessions?
Sometimes in our agony we might be tempted to nibble the pen we are holding and imagine it is a lollipop.
Well, with this pen, you have something approaching that desk fantasy.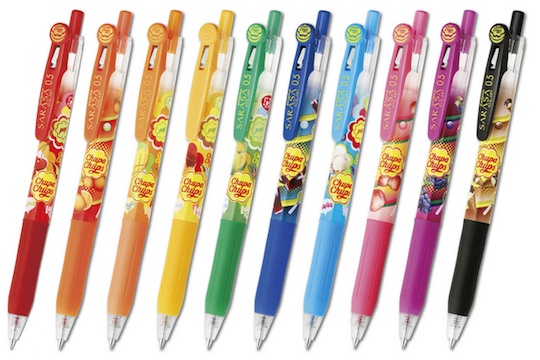 Chupa Chups has got together with Japanese stationery brand Zebra Pens to create the Sarasa Clip Chupa Chups Aroma Gel Pen.
This pen is features actual fragrances in Chupa Chups flavors in the gel pen ink!
All right, so the pens are not actually edible. Don't try eating them, please.
If you want a snack, get a real Chupa Chups to suck on.
But how cool is this? Candy aroma pens! So you can feed your candy addiction through the smell of the pen as you write. Talk about a way to encourage students to pen those homework assignments!
The gel pens also have feature the classic Chupa Chups logo (designed by Salvador Dali), so any pop culture design fan will love them too.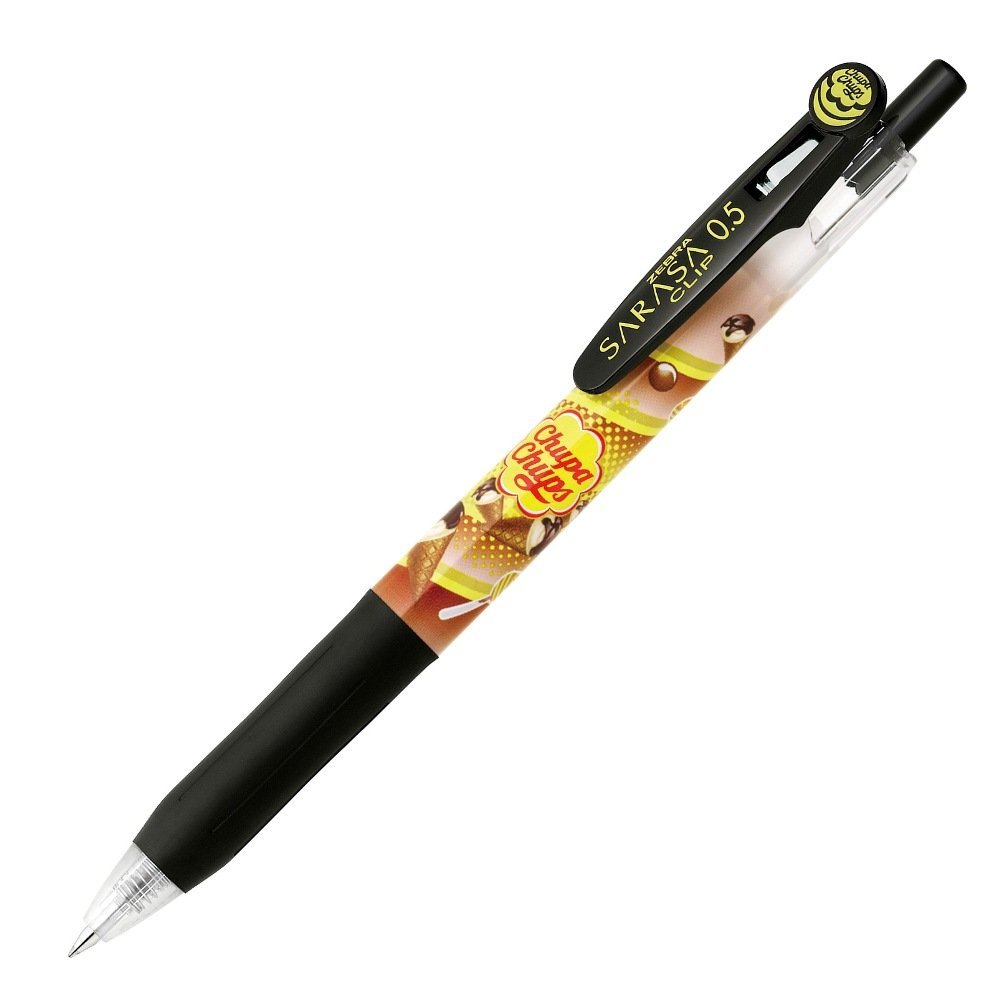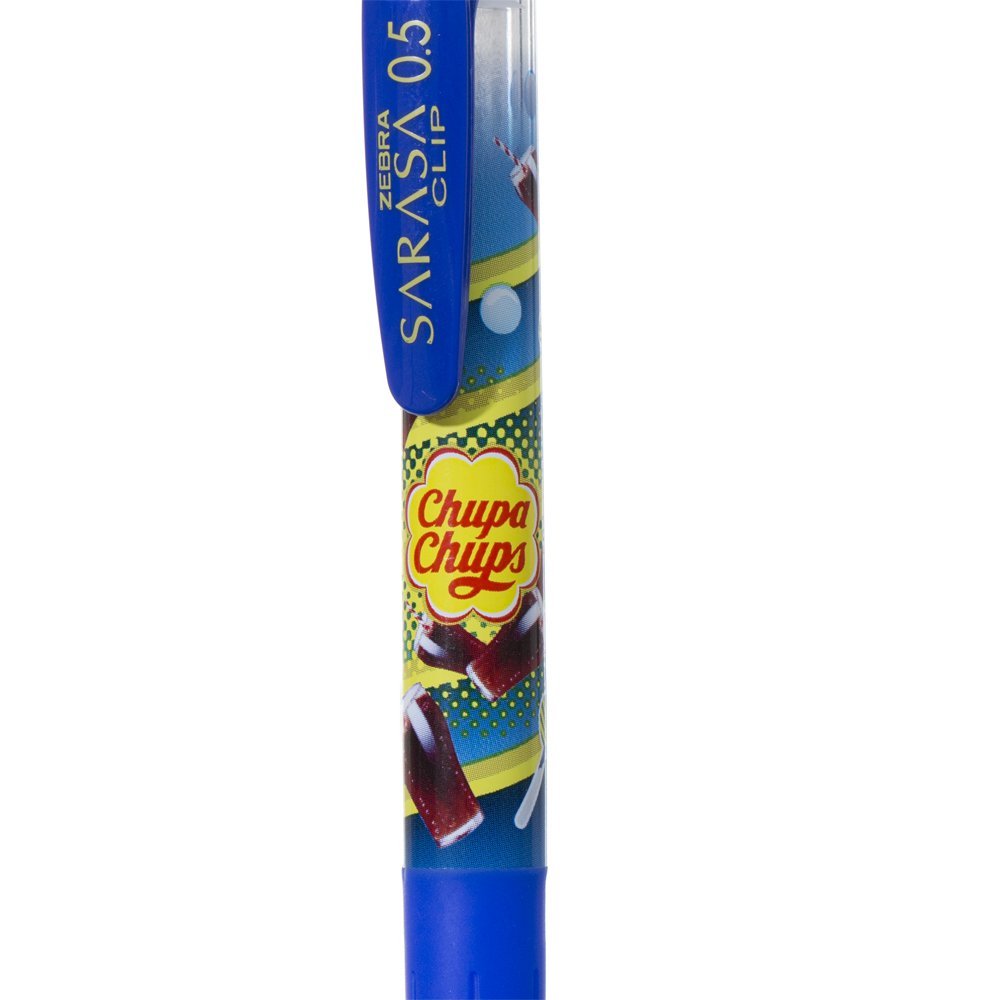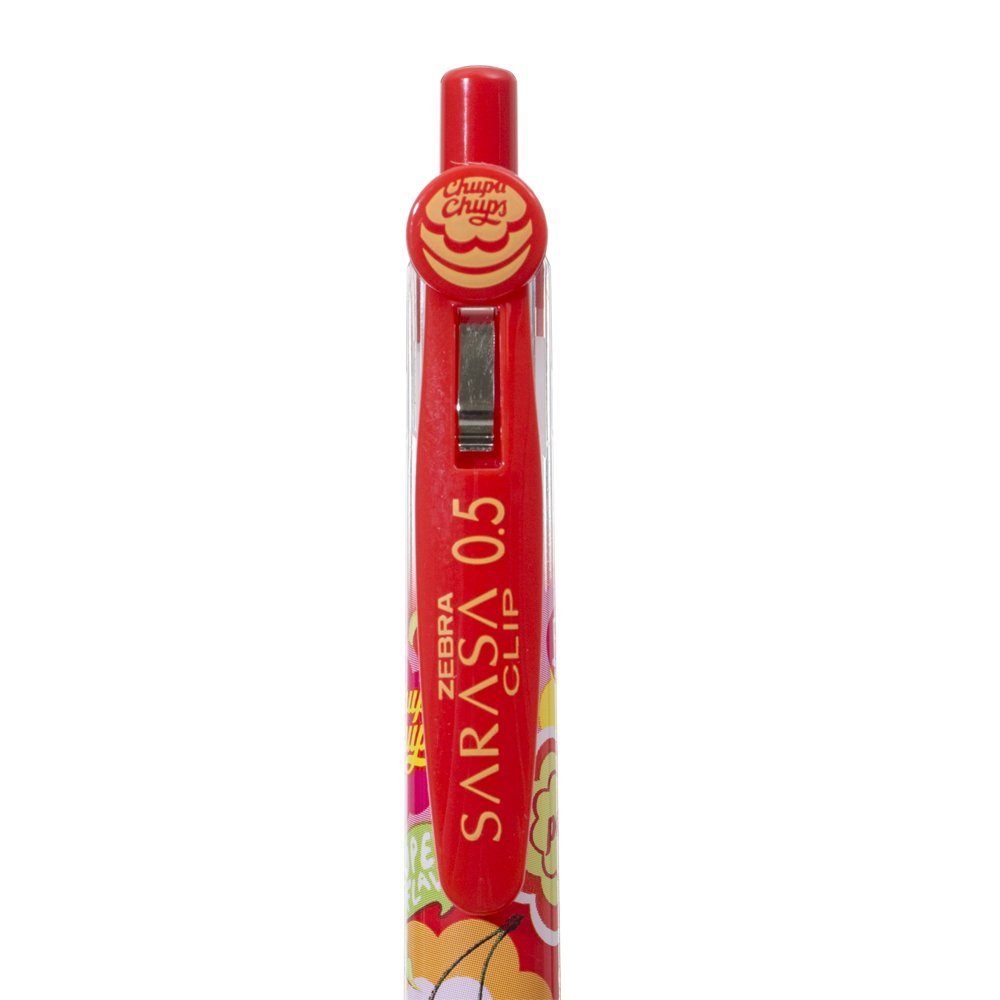 Japan Trend Shop is offering the full set of all ten pens, each with a different ink color and candy smell: black (chocolate vanilla), red orange (orange), magenta (grape), pink (peach), blue (coke), red (cherry), yellow (pudding), light blue (vanilla), orange (mango), and green (green apple).