It was surely just the next logical step: Funassyi the anime is here.
A series of animated shorts will premiere on March 30th on Nippon TV's Sukkiri starring the yellow pear mascot.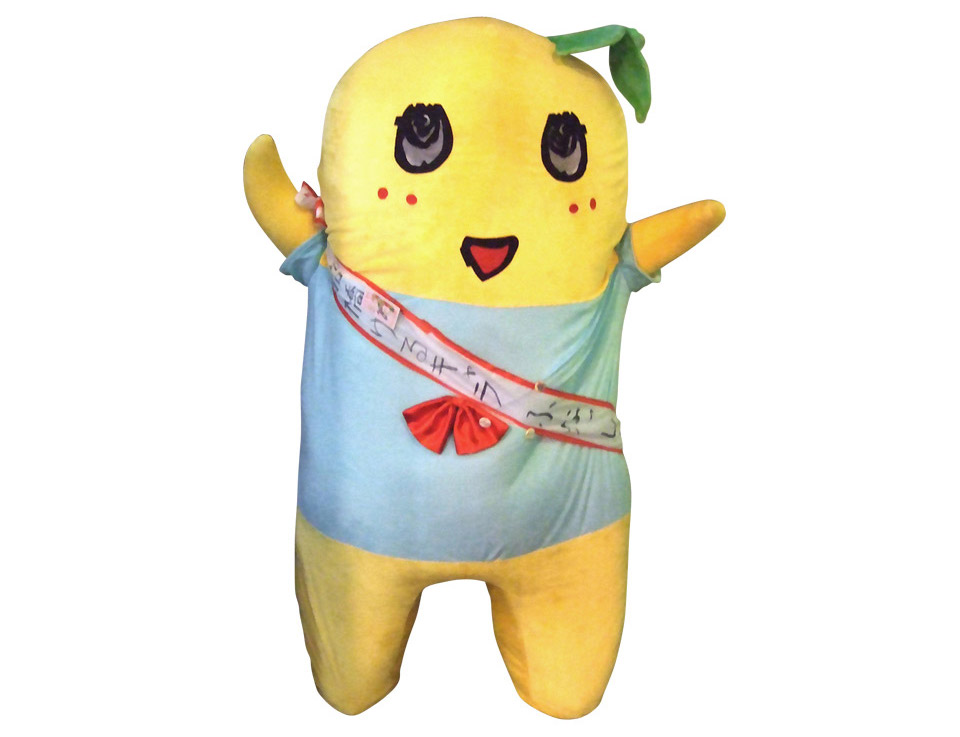 Funassyi no funafunafuna hiyori (Funassyi's Aimless Days) will be broadcast every weekday and feature Funassyi, as well as Guressyi (voiced by Lynn) and Nashigami-sama (voiced by Naoki Tatsuta). Funassyi will be voiced by, well, Funassyi.
The rise, rise and rise of Funassyi is the most incredible story of Japan's regional mascots (yuru-kyara), not least because the pear character is such an oddity but because it is not the official mascot of Funabashi. It was created by people power alone and its subsequent popularity laughs in the face of the bureaucrats of the city in Chiba who wanted a tamer mascot.

The hyperactive Funassyi even recently made a lively appearance at the Foreign Correspondents' Club of Japan (imagine trying to be the interpreter for that press conference!), where it lent its support to Japan's pacifist Constitution.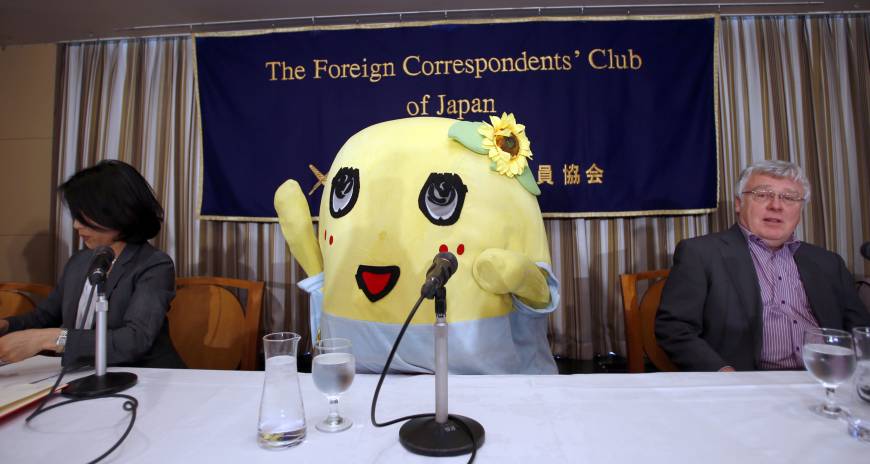 So far the Funassyi Industry includes manga, games, music releases, food, toys, clothes, and so much more. Now anime has been added to that long list, what can be next? Politics?!