The Embassy of the Republic of Colombia in Tokyo put on a show for shoppers at the Roppongi Hills on a summer evening this week. These models performed in a fashion show wearing dresses and other accessories inspired by origami, reports Shingetsu News.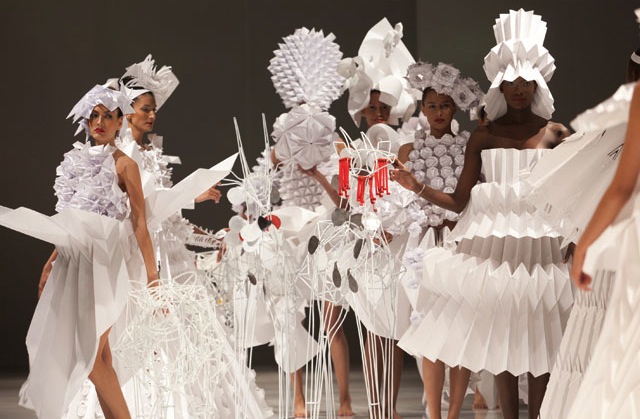 Origami is the Japanese art of folding paper, though here the designers are not Japanese. Diana Gamboa, a visual artist, created the origami dresses while the metallic animal sculptures the models are dragging behind them in the performance were courtesy of Luis Fernando Bohorquez. The soundtrack is also traditional Colombian music.
While it looks very pretty, what does it all mean? Shingetsu reports that "the audience was told [the performance expressed] a love story between a man and a woman." The performance was called "The Cyclops: a Love Story" and took place at 66 Plaza on the evening of June 14th.