We've all heard of conveyor belt sushi (kaiten-zushi), but what about conveyor belt desserts? That's the idea behind the new all-you-can eat dessert restaurant Maison Able Cafe Ron Ron, which opens July 16th in the upmarket Omotesando area of central Tokyo.
The name, Ron Ron, is apparently inspired by the French word for a cat purring with satisfaction, which is no doubt how the patrons will feel after splurging on the sugary delights on offer. There are 44 seats in the cafe-style venue and a 38-meter conveyor belt that runs around the counter.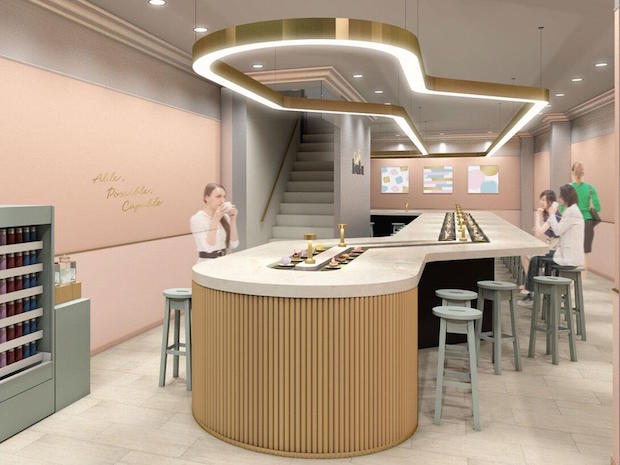 The restaurant is actually located inside Maison Able, a real estate agent that specializes in introducing properties to female tenants. No surprises, then, that Maison Able Cafe Ron Ron is aimed squarely at women with a sweet tooth.
It is open from 11am to 8pm, serving 25 varieties of desserts and sweet snacks, including ice cream, pancakes, crepes, and candy. The cat theme is continued in the visual look of some of the dishes. If you're looking for something savory, the menu will also include egg sandwiches and burgers as well as drinks.
A sitting costs ¥1,944 per person for 40 minutes. The cafe website with more details is currently offline but plans to launch in July.