Suigian is a new sushi restaurant in central Tokyo that combines classical performing arts with some of the finest dining the city has to offer.
Opening March 20th in Nihonbashi, the lunch and dinner menu features sushi and other traditional dishes that diners enjoy while watching live Noh theater performances.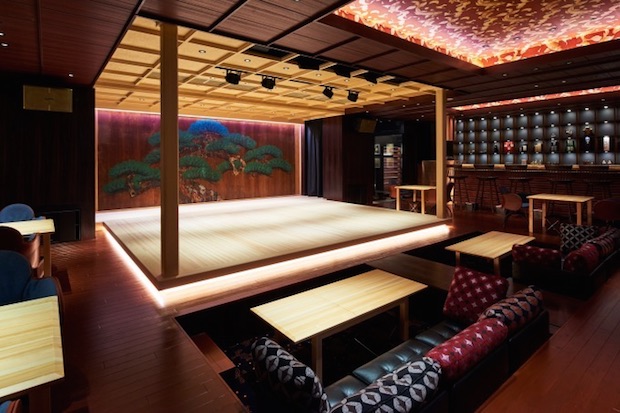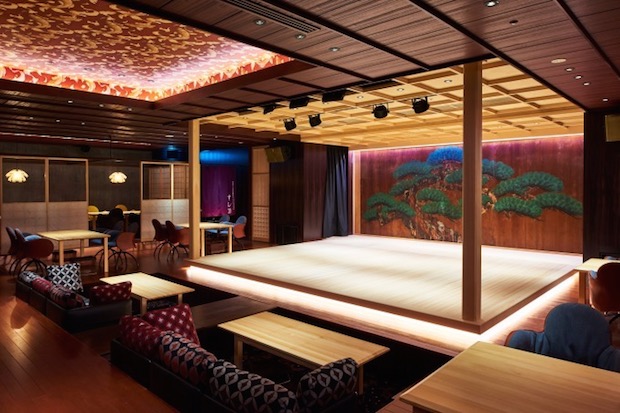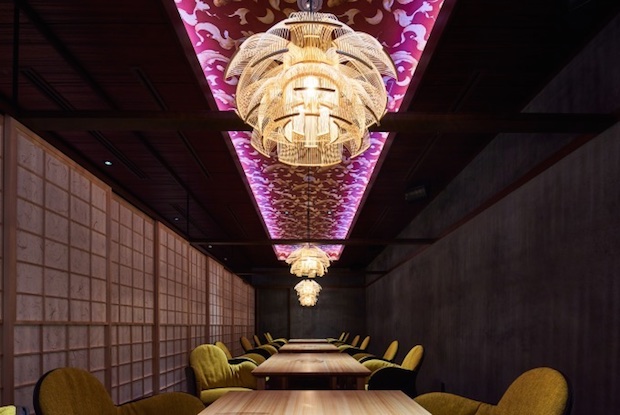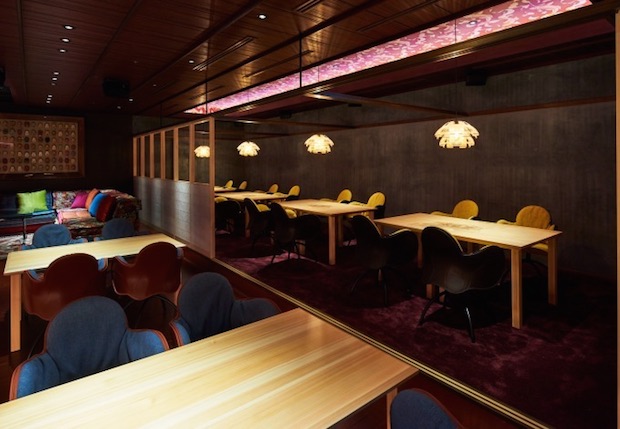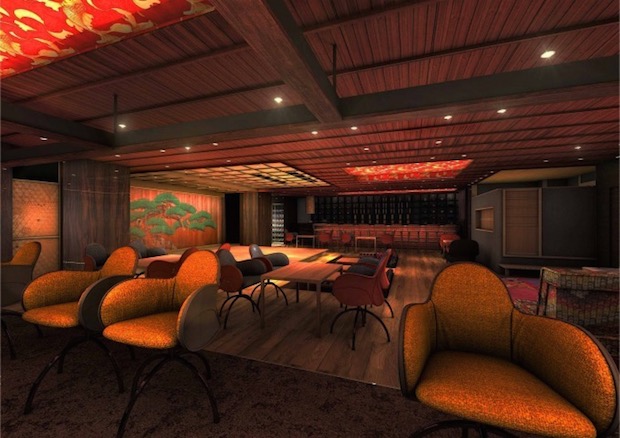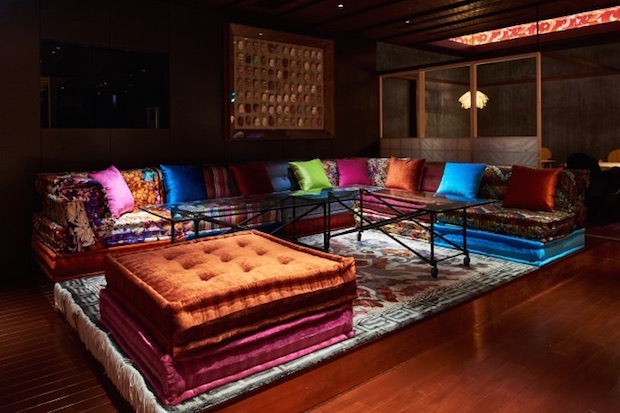 The more famous Kabuki is a boisterous affair with large-scale performances lasting all day. As such, patrons will buy special bento boxes at theaters, which they can consume in their seats (though not actually during the show). Noh, on the other hand, is much older and more austere, and is traditionally performed at shrines with a smaller number of actor (in masks) and musicians. It is a quieter, less accessible style of performance, even discounting the issue of the highly archaic language it uses. While the National Theatre of Japan is certainly one of the best places to see Noh in Tokyo, there are other privately run venues dotted around the capital.
This restaurant represents an interesting way to make Noh more approachable as entertainment for contemporary audiences. Suigian is the brainchild of Hidetomo Kimura, the man behind the Art Aquarium series, which has proved a massive success each time in Tokyo by combining the traditional colors and motifs of Edo with fish and other aquatic attractions. Kimura specializes in finding approaches that can harness classical Japanese elements for new commercial avenues.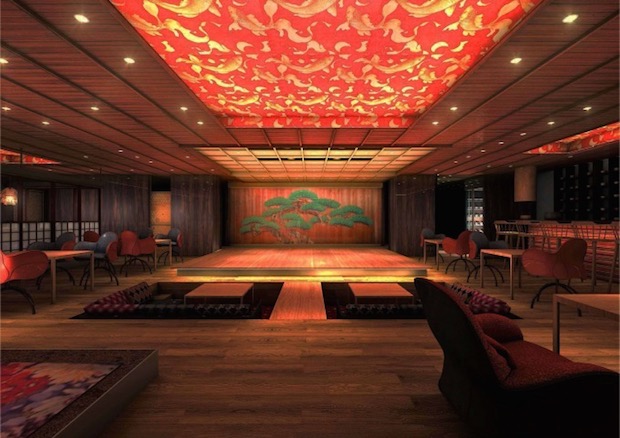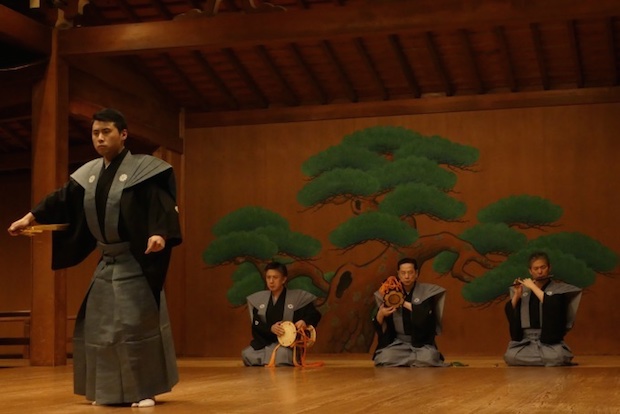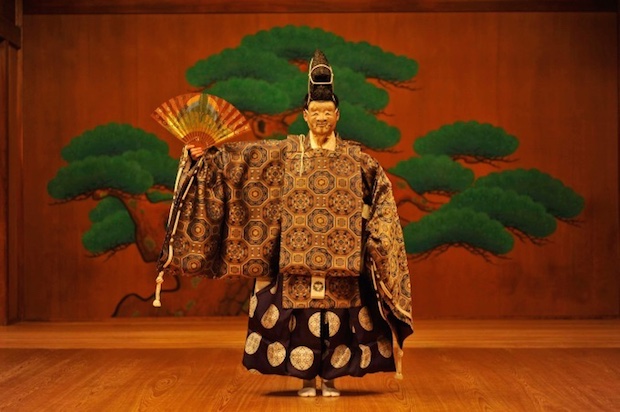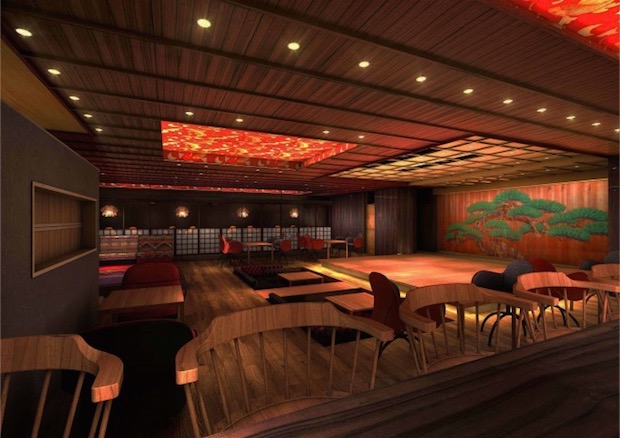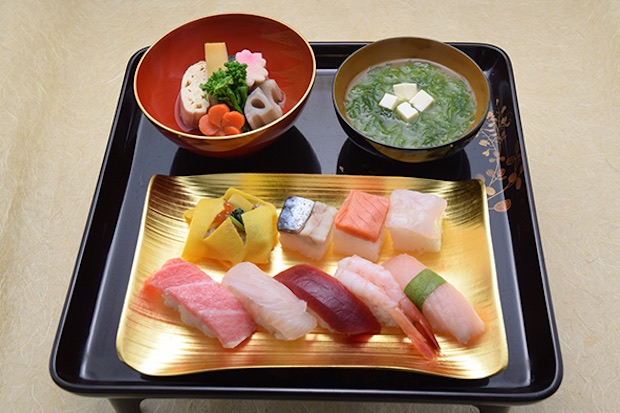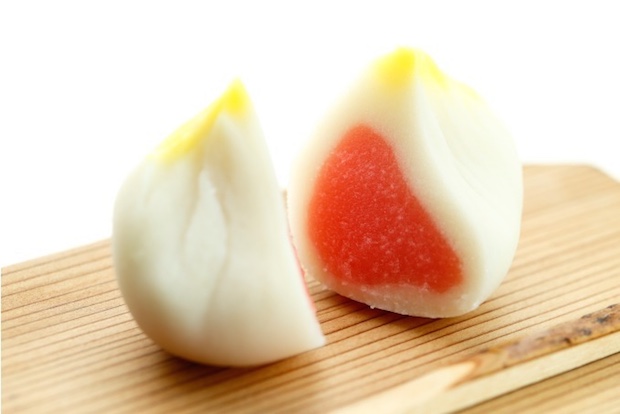 The Suigian lineup includes Noh as well as Kyogen (a traditional type of comic performance, usually staged in between Noh plays) and Nihon Buyo, or classical Japanese dance.
The food and drink courses feature sushi from Ginza Sushiei, which was founded in 1848, as well as tea from Fukujuen, which has a 200-year history, and traditional sweets. The courses are served in elegant laquerware dishes.
Suigian can seat up to 56 around its intimate Noh stage, so reservations are recommended. Courses are limited to 90 minutes. Prices vary per time and course, but start at ¥6,500 per person (excluding drinks).