The Self-Assembly Shamisen is, as the name suggests, a shamisen instrument that you can build yourself — and customize!
The shamisen is surely the most famous Japanese traditional instrument. You can see it at Kabuki performances, as well as other traditional events. Geisha play them and they are also part of Okinawan culture as the sanshin banjo.
However, they are expensive. Insanely expensive. Not only are they made solely by specialist artisans, the materials (snake leather?!) and twice-annual repairs all preclude any but those with the deepest pockets.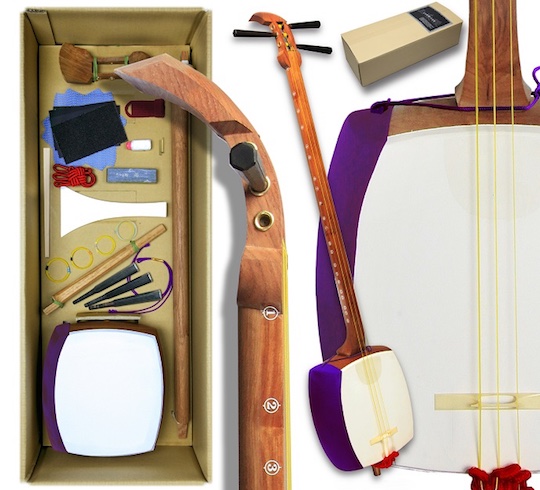 Itouhei have noticed this and come up with this solution.
The Self-Assembly Shamisen is a genuine shamisen but is designed for the player to build themselves. Certain materials and elements of the design have been adjusted to bring down the overall cost, though these choices have the benefit of also increasing durability and reducing the need for regular repairs to the instrument.
Best of all, perhaps, is how this is a shamisen that you can customize with your own paints and patterns.
Here are some snazzy examples.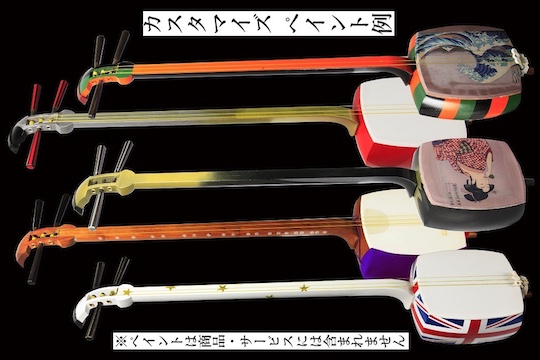 Self-assembly toys and kits are very popular in Japan, as proved by the enduring success of the Otona no Kagaku (Science for Grown-Ups) series by Gakken. Entries in the series include a handmade home planetarium, mini electric guitar, and even theremin.