Chanel is opening a temporary Omotesando pop-up space to advertise its new Rouge Coco lipstick, which went on sale on March 20th.
From March 27th to April 5th, visitors to Rouge Coco at Omotesando can test make-up in 24 colors, as well as check out video screenings and photos. There is even a reservations-only "Rouge Coco taxi", though we're not sure where that takes you.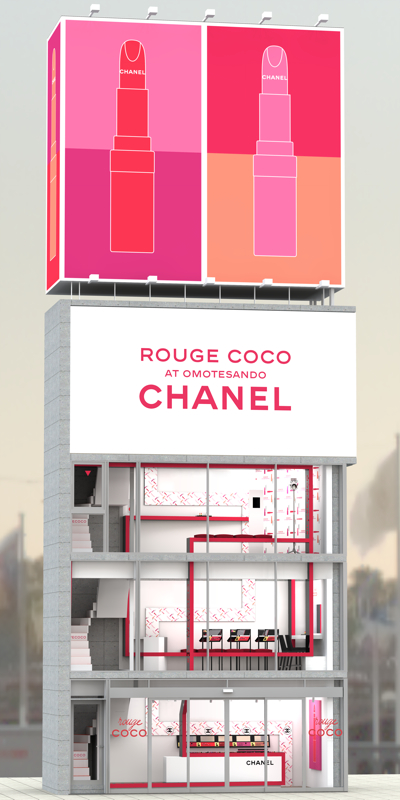 The idea is to create a whole Rouge Coco lipstick "experience" for visitors.
The space is free to enter and located just one minute's walk from Omotesando Station exit B3 or B4.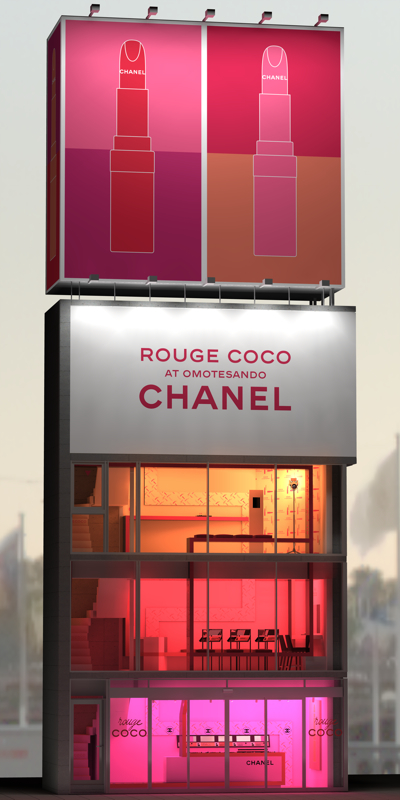 Most interesting of all, though, is how Chanel is designing the exterior of the space. It features two giant lipstick "boxes" on the top and the three floors will be lit up in varying color tones at night.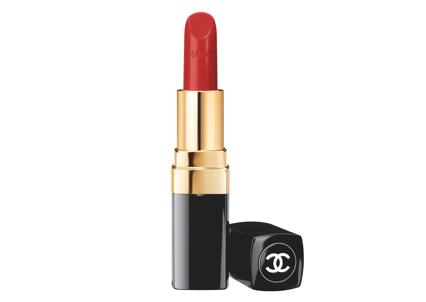 These kinds of retail stunts can certainly generate buzz. 109 in Shibuya frequently makes use of its prominent central billboard to host eye-catching images, while the Sony Building in Ginza has a regular "art wall" project with always colorful results.
Topshop in Shinjuku did something a little similar a few years ago, decorating its entire glass facade like a Christmas present to mark the December season. Sadly, that Topshop has now closed, along with all Topshop stores in Japan.
The alternative is a Tokyo cityscape imagined without any ads or billboards.