A little over a week ago people around the world began talking about a particular, and peculiar, Japanese beauty gadget.
Plus ça change, we hear some of you say.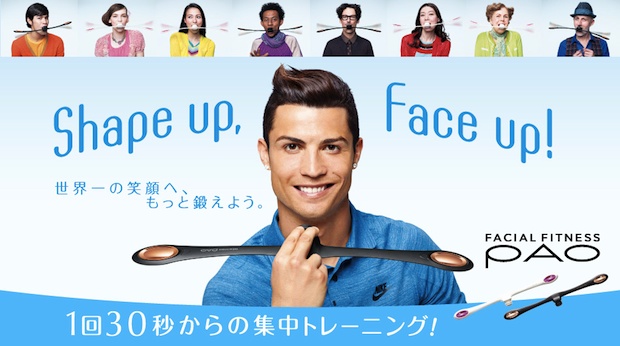 But the Facial Fitness Pao Smile Trainer became the latest Japanese oddity to sweep the globe's digital spheres not just because it is a rather unusual item but because its marketing prominently features Real Madrid football star Cristiano Ronaldo.
We're not really sure of the connection between the biggest soccer player in the world today and a beauty gadget — surely Ronaldo of all people doesn't need this! — but he appears in the posters and even a TV commercial.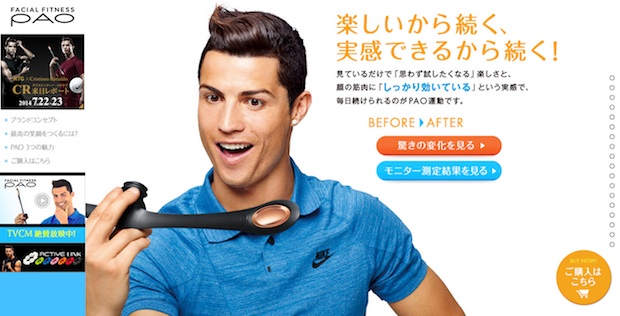 Significantly, Ronaldo doesn't actually try to use the Pao himself!
How does it work? All you do is pop the bar-shaped tool in your mouth and bob to swing it up and down. It will then help exercise your cheeks to give you a better, younger smile. The unique rhythmical technology is simple and charming, and has been created in consultation with experts so it's intuitive but effective. You are meant to use it for two 30-second sessions per day and the balanced exercise created by the Pao apparently has a 94% success rate!
While a lot of people write these products off as more the usual "wacky Japan" nonsense — and it can understandably make expats in Japan angry that blogs like this even feature them — we think there's more to it than that.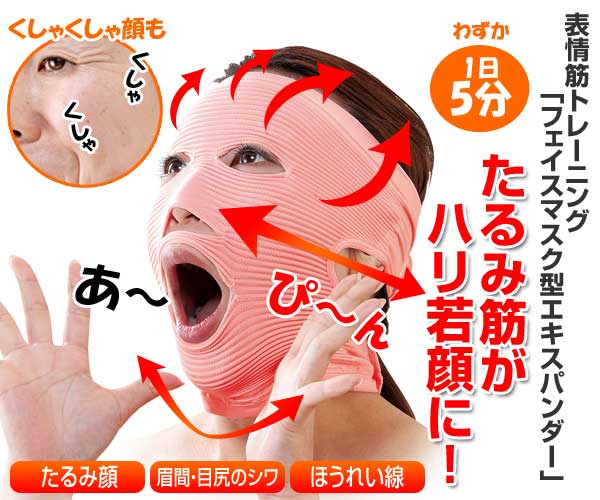 This is a genuine beauty gadget. But it is novel, bordering on the silly. The makers are aware of that and so, rather than risk being laughed at,they turn it into a marketing strategy. The silliness becomes if not part of the appeal, at least a way to gain attention and also to offset any unease people feel about these kinds of anti-aging products. It's quite typical of Japanese companies to do this. Marketing for male baldness is also quite tongue-in-cheek in tone and one major campaign a few years ago for hair loss services successively employed two famous comedians. Laughter can be a greater way of communicating.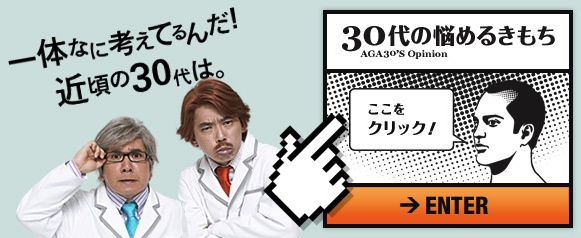 Not all beauty gadgets do this. Plenty of massage tools and so on are marketed and sold in perfectly ordinary ways. But this also makes certain products like the Beauty Lift High Nose that are both unusual in their design, functionality, and (perhaps, by extension) their presentation really stand out.
The MTG has obviously spent a lot of money. Firstly, they snagged Ronaldo to front the ads and brought him to Japan for a promo event. Everything is well-made. The music in the videos and the bright visuals make it very slick and professional. They made a special Pao website and spent money on getting decent copy and photos done. Many Japanese beauty products often come across as even more bizarre because the marketing, while sophisticated if you accept our argument above, is nonetheless quite cheap and shoddy. But here MTG have also got some other actors and models involved — keen-eyed Japanophiles might have spotted the ubiquitous veteran foreign performer Ian Moore, from the Navitime ads — and invested in lots of advertising. For us, the results are less wacky Japan and more United Colors of Benetton.
On a final note, keep in mind that this is not just Japan. The BBC also recently ran a very "wacky Japan"-esque article about a Chinese beauty trend called the "face-kini".
The Facial Fitness Pao Smile Trainer is available for overseas deliveries via the JapanTrendShop.