ISIS has apparently captured a Japanese men in Aleppo with the Free Syrian Army (FSA).
Although still unverified and as yet to appear in the mainstream media at time of writing, images and videos have emerged of the man being held prisoner in Syria by ISIS (IS) soldiers. The man appears disheveled and slightly bloodied, but apparently not seriously injured.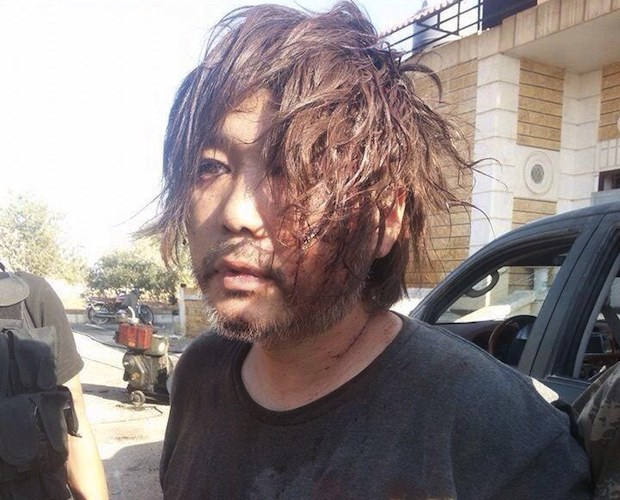 According to links and videos shared initially by Thoton News Japan and others, his Islamic State captors claim he wouldn't be dressed like he is if he were a photographer. They also claim he has a gun and demand to know why.
The Japanese man answers he is half a doctor, half a photographer. He says he got the gun from a dead soldier.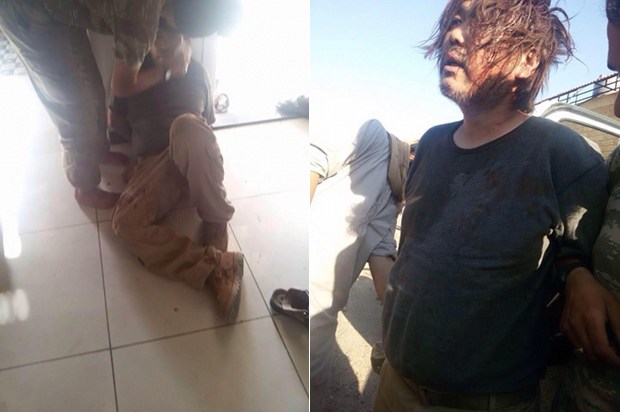 There was a video (since removed from YouTube) of an impromptu interrogation seemingly immediately after his capture. He gives his name but the music soundtrack makes it hard to hear. It might be Haruna Yukawa, who seems to be a military contractor of some kind, working in Syria through his "private military company" PMC Japan. The first video shows the man being forced to repeat what his captors say.
While there was some earlier online speculation, the man does not seem to be the Japanese extreme tourist and amateur photographer Toshifumi Fujimoto, who has been known to turn up in war zones.
We will be updating as we learn more. For now, we hope the man is treated humanely and the Japanese government can assist him.
Update (August 18th)
The Japanese Embassy in Syria has said that they received information about the man's capture on August 16th and are currently treating it as a kidnapping.
The videos originally posted have already been removed by the users. We found the first video elsewhere and reposted it.
Update (August 19th)
The consensus is that the man held captive is indeed military contractor Haruna Yukawa and he is certainly not a photographer or doctor, and that he has ties to the FSA, opposed by the Islamic State and the Syrian government.
However, Mr Yukawa's fate is still uncertain and many of the original videos posted on YouTube have disappeared. This is unusual, since IS et al usually have no qualms about boasting of their activities in dealing with infidels and the like.
He would likely have considerable information that would be valuable to the enemies of the FSA and this may be too valuable to IS simply to execute a pesky foreign adventurist involved in their war. Japan also has a record of paying generous ransoms to so-called "terrorist" groups in the past and the IS may even be hoping for something along those lines (given the size and resources of the Islamic State, though, this is a long shot).
Update (August 27th)
Reuters has investigated and found out more about Yukawa's background. It seems he is not the mercenary people thought he was.
Update (January 20th, 2015)
IS has now claimed they will execute Yukawa, along with fellow captured Japanese, journalist Kenji Goto, within 72 hours unless a $200 million ransom is paid by the Japanese government.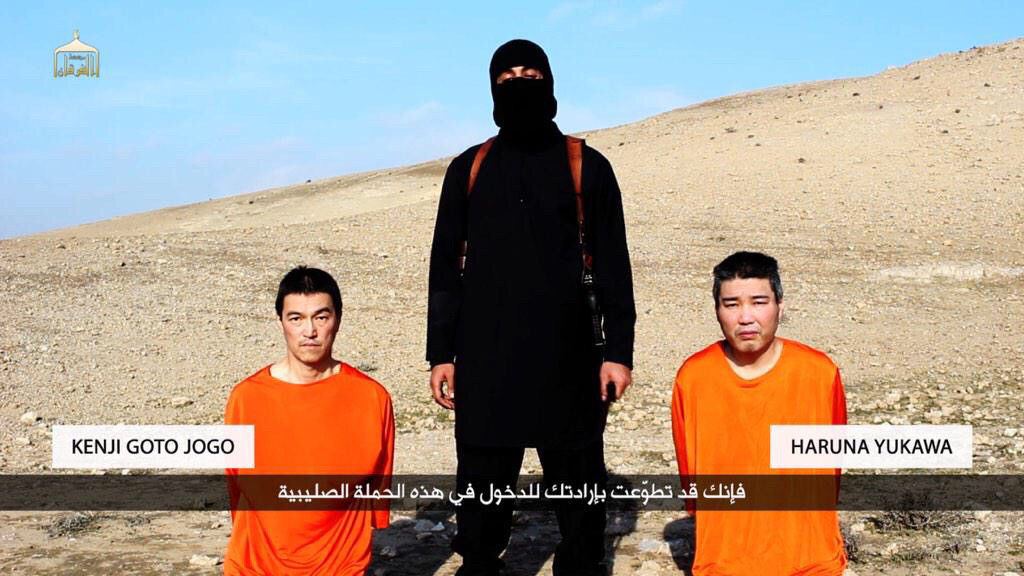 [Images via
KhabarTV
.]